Assam Rains: 76 Villages washed away, 25,000 affected in Assam after Ranganadi dam opened due to heavy rains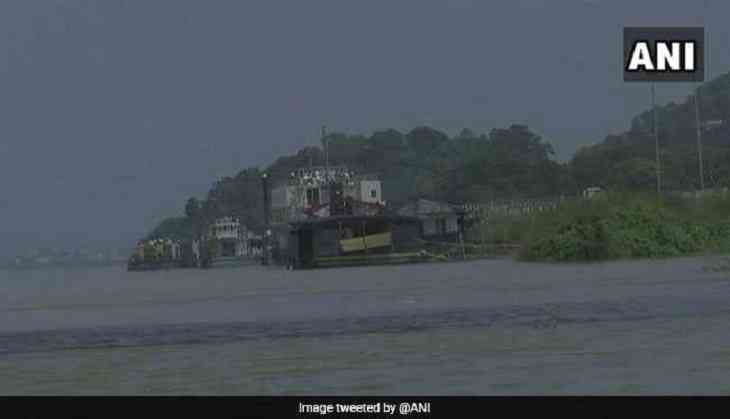 76 villages washed away and about 25,000 people affected after the Ranganadi dam was opened due to heavy rains in Assam and Arunachal Pradesh.
On Thursday, three gates of the Ranganadi dam were opened by Neepco authorities at Yajuli in Lower Subansiri district of Arunachal Pradesh due to the river overflowing.
The release of water from the dam has washed away 76 villages in Lakhimpur district that will impact nearly 25, 000 people. The sharp flows of water from the dam have also harmed 3,560 hectares of standing crop.
The local people was alerted by the Lakhimpur district administration on Thursday and warned to remain cautious but not panic over the release of excess water from Ranganadi reservoir.
Earlier on March 11 in 2017, release of dam water wreaked havoc 220 villages washing away embankments at Amtola and near Lakhimpur.
In Assam and Arunachal Pradesh, over one lakh people were hit by the heavy rains and flash floods. In the six districts of Assam, ferry services have been stopped due to the rising river waters.
173 villages of Assam's Dhemaji district got submerged affecting 47, 471 people. Crop standing on nearly 7,108 have been damaged. Around 805 people took shelter in the three relief camps opened by the district administration.
A portion of bridge over Jiadhal river between Dhemaji and Bordoloni stations has been washed away.
The Northeast Frontier Railways said eight trains have short terminated or cancelled.
Also read: Lok Sabha 2019: Narendra Modi's 2014 Election Strategist Prashant Kishor set to join Nitish Kumar's JD(U)