Are 'free' doctors liable for medical negligence? SC to decide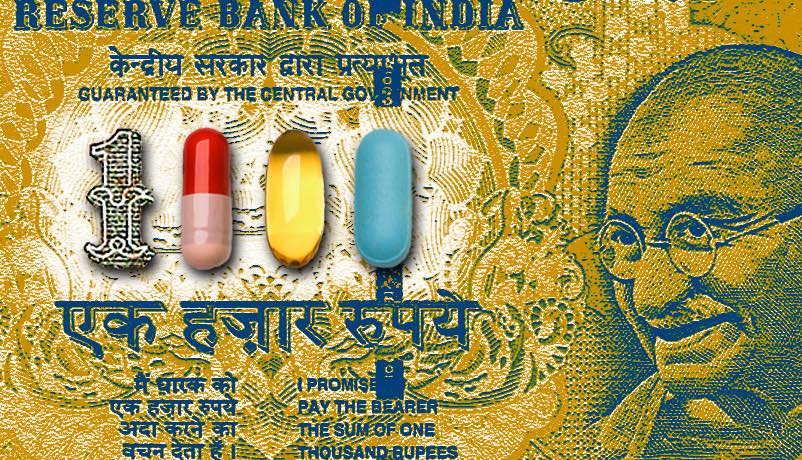 The case
Facebook post on husband\'s loss has ignited debate on medical negligence
Pallavi Mishra can sue the hospital because she paid for treatment
12-year-old Ishita Banerjee died reportedly due to doctor\'s negligence
Her family petitioned the consumer forum for relief. It was turned down
Reason: the doctor didn\'t take fees, so he isn\'t liable
The law
Consumer Protection Act, 1986 weighs in the doctor\'s favour
Section 2(1)(o) says a facility isn\'t a service if it\'s free
Section 2(1)(d) says consumer is someone who has paid for the service
The SC to decide: is the law fair or should it be amended?
The view
Doctors say payment shouldn\'t determine liability
Jurists want a special tribunal to handle negligence cases
Harmed patients must be paid whether the doctor is negligent or not
Universal healthcare will make the question of payment redundant
Earlier this month, a Facebook post by Pallavi Panda Mishra, mother of a six-month-old from Delhi, narrating how she lost her husband due to negligence by a city hospital went viral, garnering over three lakh shares.
Pallavi can seek remedy by filing a case of medical negligence, but only because she had paid the doctor and the hospital for her husband's treatment.
For millions of people across India who avail free medical care, there is no such legal recourse. For now at least.
The Supreme Court might just change that.
The apex court is set to decide whether doctors can be held liable for medical negligence if they have provided their services for free. It agreed earlier this month to examine the case of Ishita Banerjee, 12, of Hooghly, West Bengal who died after being administered a lethal combination of drugs to cure severe bouts of vomiting.
Ishita's family has appealed against the National Consumer Disputes Redressal Commission's rejection of their claim for compensation.
Money: the arbiter
In its decision, the commission had reasoned that the doctor wasn't liable for medical negligence because he hadn't charged any fees.
And in the absence of sufficient evidence to prove the doctor didn't have "the professional skill of a physician" or that he didn't "follow a practice acceptable to the medical profession", the commission had ruled, the fact that his service was free was enough to let him off.
12 women died after undergoing botched surgeries at a mass sterilisation camp in Bilaspur last year
The decision was based on Sections 2(1)(o) and 2(1)(d) of the Consumer Protection Act, 1986. The first states that a facility cannot be called a service if it's provided free of charge, while the latter defines the consumer as a person who has availed a service that has been paid for, in part or full.
But is this law fair, particularly when it concerns medical negligence, or should it be amended? That's the question facing the Supreme Court.
"If Ishita's isn't a case of medical negligence, then no doctor in this country can be held liable," says M N Krishnamani, the counsel for Ishita's family.
Put the patient first
Senior doctors who have been tracking this case seem to agree. "Whether the patient has paid or not has nothing to do with the doctor being negligent," says Dr K K Aggarwal, secretary general of the Indian Medical Association.
"Independent investigation should establish whether a case is of negligence or not," he adds. "And an ideal resolution should be a policy of compensation without negligence as followed in the US, which would mean that even if a case of negligence does not arise, compensation should be paid for the damage caused."
But how can a patient seek compensation if there was no negligence? "Like in an accident, even when the driver is not at fault, there is an insurance policy," says Aggarwal. "Accidents can happen during surgeries and medical procedures. In such cases, compensation should be provided. The government should come up with a policy that can cater to the poor."
Dr Aggarwal believes a universal healthcare policy "can resolve most of these issues". "Such a policy will mean citizens have already paid for their healthcare," he explains, "so the question of a doctor not being paid does not arise."
Dr Girdhar J Gyani, founder of the Association of Healthcare Providers India, a non-profit that works for universal access to healthcare and runs forums to redress patient complaints, says the court should make a distinction between compensation, which is a legal aspect, and negligence by doctors.
That is, a patient must be compensated for the harm suffered irrespective of whether the doctor was negligent or not. The doctor, if indeed at fault, should be dealt with separately.
As for the mechanism to establish negligence, Dr Gyani says, "A patient has the right to approach the state medical council if she feels there was inadequacy in treatment or care by a doctor. The council should adjudicate if there is a case of negligence or not."
Jurists, on the other hand, have been asking for a special tribunal to handle such complaints ever since the Supreme Court, on July 1, awarded Rs 1.8 crore in compensation to a child who had gone blind due to the doctor's negligence.
K Chandru, a former judge of the Madras High Court, says that unlike road accident cases, there is no statutory provision to deal with complaints related to medical negligence, hence the need for a tribunal.
The tribunal will ensure, adds M Antony Selvaraj, Chairman of the All India Association of Jurists, that families that have lost their dear ones due to medical negligence get compensated.
Scourge of the poor
Medical negligence has long blighted the poor, both rural and urban, who are mostly dependent on free healthcare facilities.
There is no collated data on cases of medical negligence. This despite the fact that the Medical Council of India and its state chapters are responsible for maintaining a register of complaints against doctors, their status and outcome. The council though keeps a list of doctors found guilty of negligence.
Most medical negligence cases are lumped with police complaints under Section 304A of IPC, which deals with death by negligence. Of these, 1,11,517 were reported across India in 2013.
From anecdotal evidence though, the incidence of medical negligence cases seems alarmingly high.
Just this month, seven farmers from Mysore approached the Karnataka Medical Council after surgeries at a private hospital in the city left them partially blind.
In March this year, the British Medical Journal reported, based on records of the National AIDS Control Organisation, or NACO, that some 9,000 Indians had contracted HIV through contaminated blood transfusion over the past five years.
Ishita Banerjee, 12, died after being given a lethal combination of drugs to stop vomiting
A World Bank investigation subsequently found that blood banks across the country were using sub-standard kits approved by NACO for HIV detection.
In January 2011, a doctor working for the NGO Jay Ambe Welfare Society was charged of medical negligence for wearing the same pair of gloves through 53 tubectomies in Purnia, Bihar, and giving expired medicines to the patients afterwards.
A similarly shocking incident took place in Bilaspur, Chhattisgarh in November 2014. At least 12 women died, and 50 others landed in hospital, after undergoing botched surgeries at a mass sterilisation camp organised by the government.
A single doctor, R K Gupta, had conducted 83 operations with one instrument in five hours, or an operation in under four minutes.
It was only after reports about the tragedy sparked public outrage that the state announced compensation for the victims.
Most poor victims of negligence, however, have little prospect of redress if, that is, they can afford to seek it at all.
Will the Supreme Court give them hope?