Anti-Naxal front AGNI's top leader found convicted in a theft case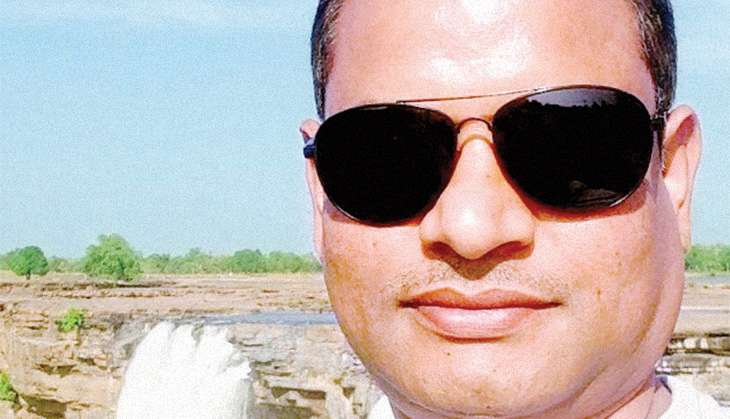 The credentials of the Action Group For National Integrity (AGNI) - the latest anti-Naxal front in Bastar - were never beyond doubt considering the Salwa Judum and Samajik Ekta Manch background of its founders.More details about AGNI here:
AGNI Vs PANI in Maoist-affected Bastar: has Salwa Judum returned?
Now, it has emerged that Subba Rao, one of AGNI\'s key leaders, was even convicted in a theft-related case. A local court in Bastar had apparently sentenced Rao for one year of imprisonment on 24 June. He was accused of buying stolen jewellery.Curiously, nobody took notice of the punishment. Senior police officials were all in praise of Rao when he announced the formation of \'AGNI\' in a press conference last week. He can also be seen roaming around with some of the top cops of the state.Besides Subba Rao, the court had also sentenced Mahendra Kumar Vaishya, Manoj Kumar, Rajesh Yadav, Parvati Yatishwar, Promila Yadav and Shashikant Prasad in the case.
The allegation
In March 2014, Satyanarayan Aggarwal, a Jagdalpur tradesman involved in the stone-crusher business, had gone to Visakhapatnam to attend a marriage. Some unidentified criminals used this opportunity to break into his house.
Gold and diamond jewellery worth lakhs along with a large amount of cash was robbed. Satyanarayan lodged a police complaint as soon as he returned from the marriage.
The police arrested a man called Rajesh Yadav from Bastar's Chhindwara Darbha during the course of the investigation.
Yadav confessed to stealing and named Mahendra, Manoj and Krishna as his accomplice. All the accused deposed they had sold the spoils of the loot to Subba Rao alias Babu, Yatishwar and Shashikant Prasad.
What happened next
Subba Rao deceived police for many days by claiming to belong to the Congress. The party has admitted he was a member, but after he faced these allegations, he was expelled.
It was after this expulsion that Rao formed Samajik Ekta Manch with Sampat Jha and some of his other associates.
The Manch has gathered headlines for its association with cases related to the alleged persecution of Adivasis, journalists and social workers. It was finally dissolved after Professor Nandini Sundar moved court with a petition against its activities.
Now, Subba Rao is at the helm of affairs in AGNI
"It is futile to expect the former Samajik Ekta Manch workers to adhere to constitutional norms. They had falsely branded innocent Adivasis as Maoists in collusion with the police. We have always said this Manch is a conglomeration of anti-social elements. The new outfit is also full of thieves. They are the hired goons of police," said social activist Himanshu Kumar.
Also Read: Former rebels or police captives? 'Surrendered Naxals' narrate their ordeals
Also Read: IG Kalluri's reign of terror: there's hardly a place left for truth in Bastar