Am being harassed for challenging Amit Shah: Indira Jaising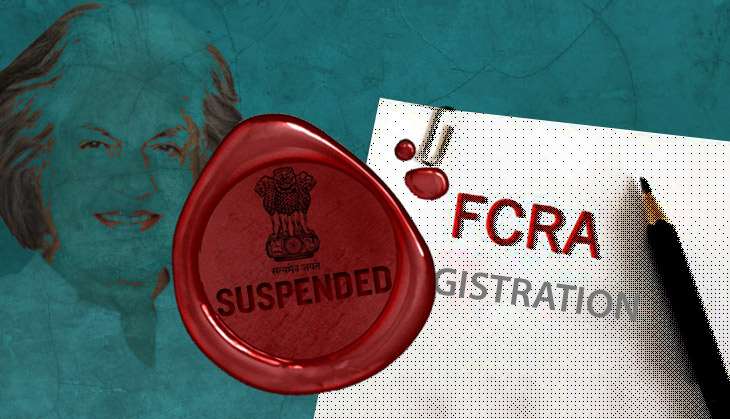 What happened
Ministry of Home Affairs suspends FCRA registration of Lawyers Collective, a legal aid NGO,
Sends it a show cause asking why its FCRA shouldn\'t be cancelled
Accuses senior jurist Indira Jaising of receiving foreign funds while she was the ASG
Lawyers Collective\'s response
Jaising, LC\'s trustee, calls it an attack on human rights defenders
Calls it a part of clampdown on NGOs
Says she is being targeted for challenging Amit Shah\'s acquittal in public
More in the story
How the government is using FCRA to clampdown on NGOs
How the government leaked info to media before sending the notice to LC
What became of other NGOs that were targeted
The Union Ministry of Home Affairs (MHA) on 30 May, issued a notification to Lawyers Collective (LC), a legal aid NGO, founded by former additional solicitor general (ASG) Indira Jaising and her husband Anand Grover for flouting foreign funding norms.
The MHA has also suspended the NGO's registration under the Foreign Contribution (Regulation) Act (FCRA) for six months and has given it 30 days to respond to why LC's registration should not be cancelled. FCRA regulates the foreign contribution and foreign funding of NGOs, institutes, judges, journalists, public servants etc.
The MHA in its notice alleges discrepancies in the foreign contributions received the NGO and adds that Jaising violated FCRA norms by accepting money from LC while she was the ASG between July 2009 and May 2015. The MHA's notice notes: "It is really surprising how a senior law officer such as an ASG can simultaneously, and for such a long period, be on the rolls of a private entity, being paid (out of foreign contribution) for undisclosed purposes in gross violation of rules applicable to law officers of Union of India."
Both Jaising and Grover have taken up cases that have challenged the political establishment, acts that their detractors have called "anti-national".
LC had previously received two show cause notices under the FCRA.The first in November 2015 and the last one on the 9th of February.
Jaising has called a move an attack on human rights defenders, responding to notice. She added that there was a reason for the move was her decision to state in public her intent to take on Amit Shah in connection with the 2002 riots in Gujarat.
"As far as immediate provocation is concerned, I was at the book launch of Ranna Ayubb's 'Gujarat Files' where I made it clear that the decision of the Bombay High Court discharging Amit Shah will be challenged," she said. The book launch was on the 29th, and the notice was dated 30th.
Are the violations justified?
The notification claims that the NGO had organised "dharnas and rallies with political hue" and colour," using foreign funds, in violation of FCRA.
"The law allows private organisations and political parties to receive foreign funding and bars NGOs and civil society groups from receiving any. Ironically, the intent of the funding should not be of 'political nature.' The hypocrisy in the law is striking," says Anil Chaudhary, director of Popular Education and Action Centre (PEACE), an NGO that claims to work for the development and rights of the marginalised and deprived.
LC's official statement states, "The allegation against Jaising was based on the footing that she was a government servant, who was prohibited from receiving foreign contribution under the FCRA. However, she was a public servant and not a government servant, on whom there was no bar to receive foreign funding. In any event, foreign contribution was received only by the organisation and Jaising was only paid remuneration for her services rendered to the organisation, on whom there is no prohibition. This aspect has not even been looked at by the authorities."
"I think this part of a larger clampdown on NGOs, especially those that dissent from policies of the government," says Jaising.
"The reason is simple. Anand and I have represented many people in the Supreme Court, which has filed cases against the leadership of the ruling party," she adds.
While Anand Grover, has defended terror convict Yakub Memom in court, Jaising has represented Greenpeace's Priya Pillai who was denied foreign travel and whose passport was impounded with the government accusing her for tarnishing India's image abroad. Jaising is also representing human rights activist Teesta Setalvad, in a similar FCRA violation case against Setalvad's Sabrang Trust and Citizens for Justice and Peace.
"In my opinion, this government cannot tolerate any challenge to its policies or its actions and they definitely see people and their activities who work for the Lawyer's collective as not desirable," she adds.
Jaising also claims that leaking information to the media is in violation of the FCRA, which requires the government to maintain confidentiality of proceedings. In fact, the media had received a copy of the notification before LC did.
"Legally NGOs can receive foreign funding. If political parties can receive foreign funds, NGOs also equally have the right to receive foreign funds, as long as everything is legal and duly disclosed to the appropriate authorities. Greenpeace's cancellation of FCRA was been challenged in the court and we were granted a stay order by the Honourable High Court," says Ravi Chellam, Executive Director, Greenpeace.
"People like Indira and Teesta are obvious targets. The Home Ministry's notification will not hold ground though. They will be bullied as long as this government is in power," says Anil Choudhary.
Choudhary also believes the law itself is a problem. "Governments across countries have misused laws similar to India's FCRA. Clamping down on NGOs and civil society groups through FCRA will remain a concern no matter which government is in power. The BJP will misuse the law against its nemesis and likewise for the Congress."