All India Muslim Personal Law Board slams the 16 questions from Law Commission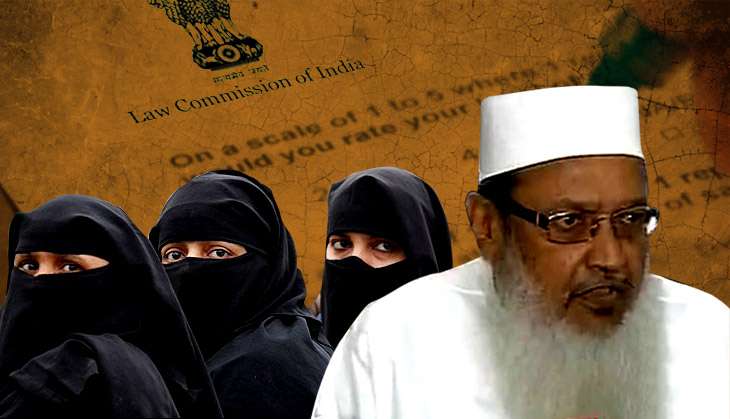 Calling the Law Commission of India's questionnaire on the uniform civil code 'unacceptable' the All India Muslim Personal Law Board (AIMPLB) accused the commission of acting like a government agent.
Maulana Wali Rehman of the AIMPLB also said on Thursday, after a press conference, that the Muslims would boycott the questionnaire.
The commission set the cat among the pigeons by sending out the 16 questions, including one which asks if the practice of triple talaq should be done away with, on 7 October.
Another question specifically asks if the uniform civil code be 'optional', raising the hackles of AIMPLB which saw the move as an infringement upon the rights of Muslims.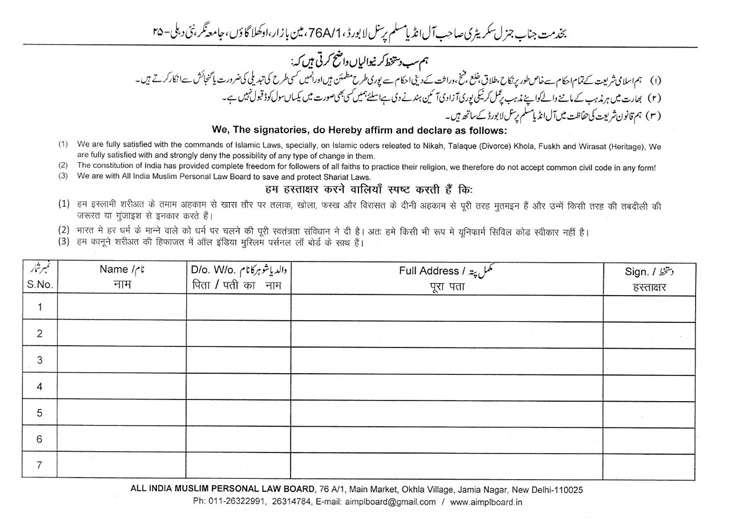 In Lucknow, Maulana Khalid Rasheed, the Imam of Eidgah and AIMPLB member, said the board has started a signature campaign from Thursday to counter the law panel's move.
He said with Ram Mandir and other issues having failed, this is a dangerous move to polarise the society just before assembly elections in Uttar Pradesh. It was also a tactic to divert people's attentions from other pressing issues like price rise and unemployment.
No budging
With Muslims no mood to concede ground, the move on codifying the civil laws pertaining to women could prove to be a game-changer for the Bharatiya Janata Party in UP.
The proforma being distributed in Lucknow for women's opinion has three points:
"We, the signatories, do hereby affirm and declare as follows:
1. We are fully satisfied with the commands of Islamic laws, especially on Islamic orders related to Nikah, Talaq (divorce), Khula (woman's right to seek a divorce), Faskh (dissolution) and Wiraasat (heritage). We are fully satisfied with and strongly deny the possibility of any type of change in them.
2. The Constitution of India has provided complete freedom for followers of all faiths to practice their religion. We, therefore, do not accept common civil code in any form.