Ahead of Janata Curfew, Amul India covers its girl's cartoon with mask along with plates in her hands; see pic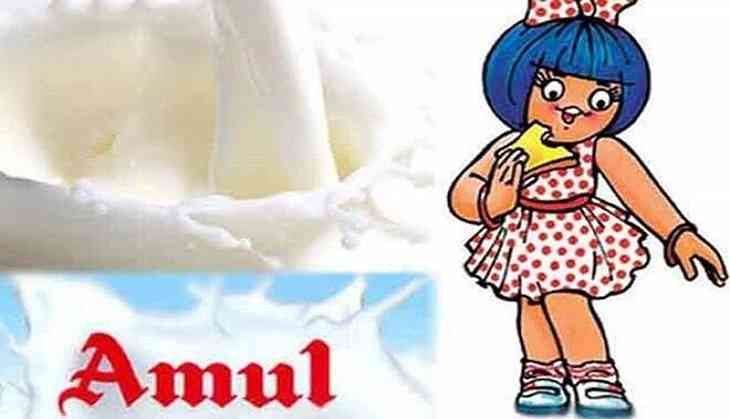 After Prime Minister Narendra Modi urged Indians to go on Janata Curfew on March 22 (Sunday) due to coronavirus pandemic outbreak, social media has been flooded with several reactions. In his address to the nation, PM Modi also asked people to show their gratitude to folks who are working on the frontline to fight the virus by standing either in the balcony or at their gate and clapping and banging the plates for five minutes at 5 pm on Sunday.
PM Modi has received a lot of applauds across the country. Even celebrities also extended their support to PM Modi's announcements on Twitter. Now, the latest one added to the supporters is Amul India which has also released its doodle.
On Saturday, Amul has shared a topical on its official social media handle with a caption, "Amul Topical: National appreciation of all those working round the clock to keep India safe!"
In the above post, the mascot of Amul India can be seen standing in the balcony and also wearing a mask along with plates in her hands.
Interestingly, there is a three pictorial description that is necessary to fight COVID-19 like covering mouth while sneezing and coughing, washing hands properly and social distancing too.
Amul has also given a unique slogan on its advertisement that reads, "Khaali haath nahin, thaali haath thanks kijiye!" and "Janata's favourite!"
However, this is not the first awareness advertisement of Amul India amid the coronavirus outbreak in India. Earlier, Amul has also released the doodle on work from home and social distancing due to the coronavirus.
Also Read: Shashi Tharoor tweets hilarious video of people banging plates ahead of 'Janta Curfew'