After vandal attack, atheist preacher and family in Vrindavan face media slander
Catch Team
| Updated on: 25 October 2016, 19:00 IST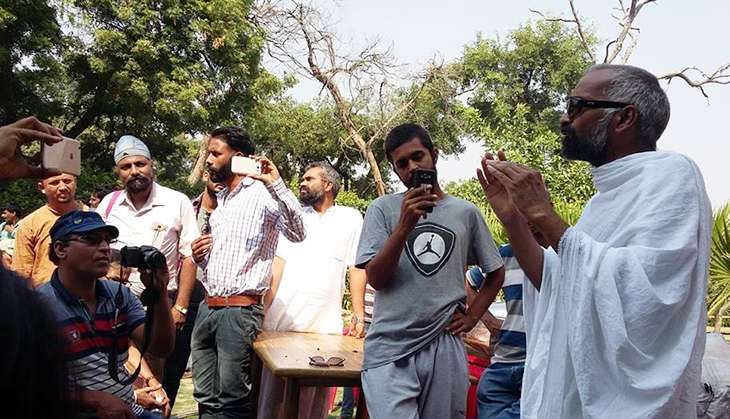 A single conference appears to have become the source of unending trouble for a man and his family in Uttar Pradesh.
Swami Balendu Goswami, a preacher who claims to be atheist, had called for a meeting of fellow atheists from other parts of the country on 14 October at his ashram in Vrindavan. But on the day of the event, right-wing radicals converged at his ashram and held vehement protests, eventually forcing the event to be cancelled.
Also read - Uttar Pradesh: 6 Hindu Mahasabha activists held in Kairana
However, the Swami's wife has claimed that the attacks on them are continuing.
Unruly protest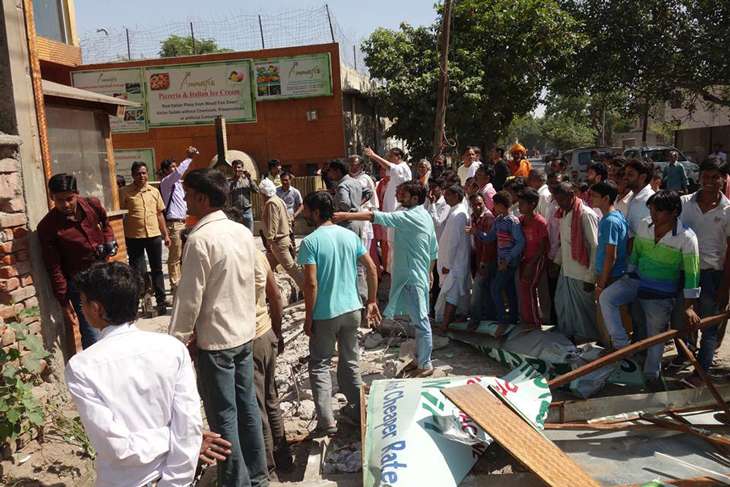 Catch News
Ramona Goswami has claimed that even after the cancellation, the city administration tore an advertising sign and damaged their property, under the pressure of the crowd.
Further, one of their guests, a senior female photojournalist, was beaten by the mob reportedly "with the police standing by". These protestors also threw stones and damaged property and even poured petrol on the property attempting to set their house on fire, which was eventually prevented.
Goswami has also claimed a senior officer of the Foreign Regionals Registration Office, Mathura, visited the couple and inquired about her stay there. Goswami is a German citizen and has been living in Vrindavan for several years as a PIO, with valid documentation.
In spite of telling this to the officer, he allegedly threatened her, saying, "If I want, I will not let her live here for one more day". The police are yet to act on her complaints.
Her complaints are also about slanderous media coverage. She has claimed that the Vrindavan edition of a major Hindi daily has referred to her as the 'schemer' behind the meeting that was eventually canceled. Goswami has complained to the editor of the newspaper and has also sought protection and support from the German embassy. However, she says all these incidents have left her insecure.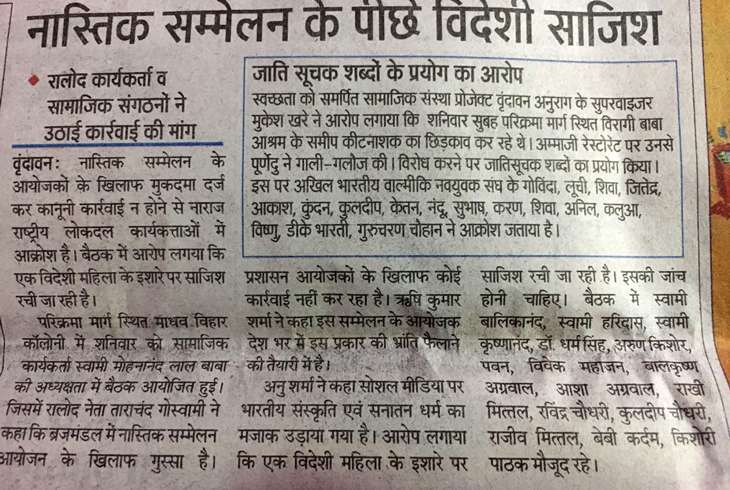 Catch News
More in Catch - Want to do something different this Holi? Take a cue from these 10 unique Indian celebrations
Don't wear skirts, don't go out at night: Culture Minister's advisory to foreign tourists