After infant dies in Mumbai, Maha govt orders hospitals to accept cheques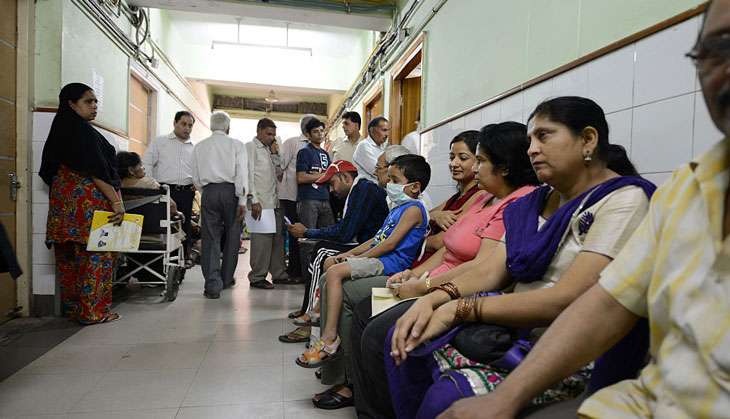 Demonetisation may or may not lead to benefits in the long term, but the immediate effects have been a nightmare for the common public.
While many from the middle- and lower-middle classes are somehow making ends meet in terms of groceries and even medicines, those facing contingencies have nowhere to turn. And this is especially true of medical emergencies.
Hospitals routinely collect cash in advance at the time of admitting a patient. But now, the situation is completely different. Though the government has instructed hospitals to accept old currency notes, even extending the deadline for this to 24 November, many private hospitals are sceptical about accepting them.
Several incidents have been reported across Maharashtra and other states where private hospitals have turned away patients bearing Rs 1000 and Rs 500 currency notes.
In Mumbai, an infant died when a private hospital in Govandi refused to grant admission, as his parents only had old notes. This caused a large-scale uproar, with the behaviour of the hospital administration being condemned by all quarters. However, the hospital denied the allegations.
Maharashtra health minister Dr Deepak Sawant has ordered a probe into the matter. "A case has been registered at the Shivaji Nagar police station in this regard. Though the health department is yet to receive a formal complaint, we have decided to form a state-level committee to probe the matter. The committee would be formed on Monday (14 November) and the report will be submitted to the government within a week," Sawant said.
Don't want a repeat
After this incident, the state government has swung into action, in a bid to prevent such incidents.
The government has issued strict instructions to all private hospitals in the state to accept cheques from patients in case they have old currency notes.
Maharashtra Chief Minister Devendra Fadnavis added: "Patients or relatives are requested to note the contact details of the person concerned from the hospital who must be contacted for acceptance of cheques. The state government will reimburse an amount up to Rs 10,000 from the Chief Minister's Relief Fund in case the cheques are dishonoured by banks."
Health department officials are keeping a close tab on private hospitals across the state, so that such incidents are not repeated, and people are not subjected to hardships.
"We do not want a repeat of the incident. Our officials are on constant vigil across the state. Anyone facing problems regarding acceptance of old currency notes at private hospitals should report the matter on toll free number 108," minister Sawant said.
Edited by Shreyas Sharma
More in Catch
Demonetisation: Your old Rs500, Rs1000 notes will now be valid till 24 November at selective places
Demonetisation & dues: Maharashtra civic bodies rake in Rs 63 cr in 2 days
Currency ban will aid the market & the economy feel stock brokers