AFSPA is not a licence to kill: Supreme Court's message to armed forces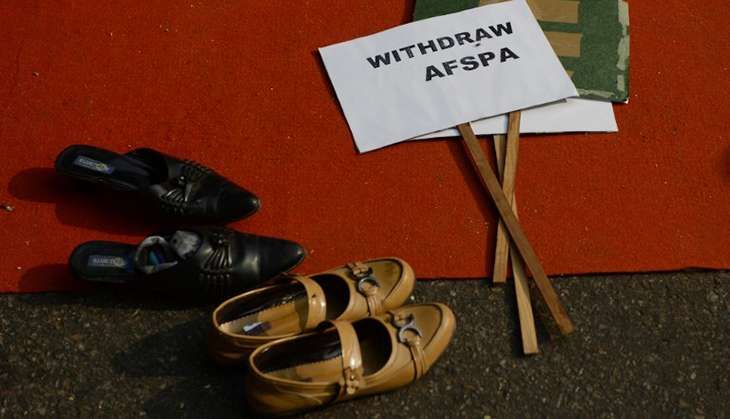 The most damning criticism of the Armed Forces Special Powers Act (AFSPA) came on Friday, in the form of a Supreme Court judgment.
The message was: you cannot shoot to kill.
It deals a major blow to the immunity enjoyed by the armed forces under the AFSPA that has been in place in Manipur for the last 60 years - where the army and paramilitary forces have been accused of carrying out many extrajudicial murders.
The armed forces could not use "a sledgehammer to kill a fly", the two-member bench of the Apex Court said.
Also read - "I killed in cold blood": what the Manipur cop's confession says about political impunity
In a case that the SC was hearing about the alleged fake encounters of 1,528 people in the last 20 years in Manipur, the Bench observed that scrutiny by courts in cases where the army faced hardened militants "leads to complaints by the State of its having to fight militants, insurgents and terrorists with one hand tied behind its back".
The court observed that this was not a valid criticism.
"...it is not the encounter or the operation that is under scrutiny but the smoking gun that is under scrutiny. There is a qualitative difference between use of force in an operation and use of such deadly force that is akin to using a sledgehammer to kill a fly; one is an act of self-defence while the other is an act of retaliation," the court observed.
Is change coming?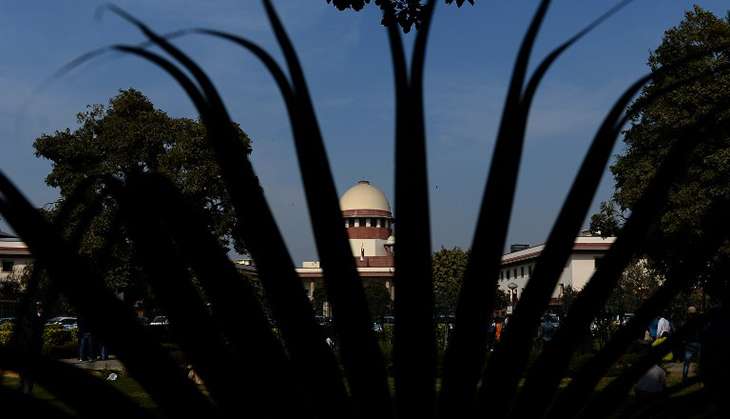 AFP Photo/Sajjad Hussain
The Supreme Court made some very significant statements in its 85-page order, the effects of which are likely to be felt far beyond Manipur; in areas like Assam, Mizoram and Kashmir, where large- scale human rights violations of a similar nature have also taken place in the name of counter-insurgency operations.
Each citizen of this country, including those who live in disturbed areas, are entitled to "all fundamental rights including under Article 21 [Right to Life] of the Constitution", and for this reason, a thorough probe in each case of "encounter killing" was required, the SC said.
The court's observations:
1. Areas affected by internal disturbances cannot be treated as a war-like situation. People cannot be treated as enemies and shot dead.
2. Even in the cases of identified militants, terrorists and dreaded criminals, the army's rulebook, which clearly specifies the dos and don'ts of combat, will apply.
3. If the armed forces use excessive force against individuals that leads to their death, it will have to be thoroughly inquired by an independent body.
4. Army officials will not be able to claim immunities under AFSPA in case of murder.
5. In case of criminal prosecution, army officials will face criminal prosecution.
6. Nobody in an area declared as disturbed can be killed on the presumption that he or she is guilty.
A significant step
For these reasons, several human rights activists have described this judgment as "significant". Babloo Loitongbam, executive director of Human Rights Alert in Manipur, is one of them.
"The court has set the law in a progressive manner. It has shown a humanitarian attitude, which is definitely a good and a significant step in the path to getting justice. I think the ramifications of this judgment will be felt not just in Manipur, but across the country, wherever a law like AFSPA has been enforced."
He added that the Supreme Court also needed to give some directions about how investigations into these alleged fake encounters should take place. Only then would we be one step closer to getting justice.
"As they say, the taste of pudding is in eating it. The SC hasn't said anything about how the investigations into these cases will be carried out. That's the crucial point. Once that happens, we'll come closer to getting justice for the victims," he said.
According to Sanjoy Hazarika, Director of the Centre for Northeast Studies and Policy Research at Jamia Millia Islamia, this judgment is a "stinging rebuke to both the central and state governments."
"The attorney general had argued that such measures were required because the situation, according to him, was very bad. The bench hearing the case clearly said it was wordplay on his part with which it was not convinced. The court has made it clear that nobody's above the law," he says.
A better system
But one aspect of the tragedy that everyone has missed is the need to help families who have lost someone to the gun, according to Hazarika.
"Let's remember that this is a case not just about just 1,528 individuals. It is also about the 1,528 families who have suffered untold harm. Nobody's looking at that aspect. These are people that have gone through a lot of trauma and no effort has been made to counsel them, except for that which has happened within the family."
According to him, a system to help those affected by AFSPA to heal psychologically must be put in place.
Santosh Hegde, a former Supreme Court justice, has for long understood the nature of this humanitarian crisis. He has previously led a commission, appointed by the Supreme Court, to look into several such cases of fake encounters in Manipur.
"I think Supreme Court has taken a really big step by making army responsible for its actions. We have always argued that army in the area needs to be replaced with some other force like BSF. Because army is trained just to kill, and when you give it sweeping powers through AFSPA it naturally makes them more aggressive," said Hegde.
He says that a strong judicial precedent has been setup on what army can and cannot do - a huge step toward relief for the people living in these areas and for the human rights advocates who've been working with them.
More in Catch - 23% more attacks, 150% rise in civilian deaths: is the Northeast insurgency back?
Anti-AFSPA activist Irom Sharmila released from judicial custody