Academics slam new UGC draft rules that make enrolling for PhD tougher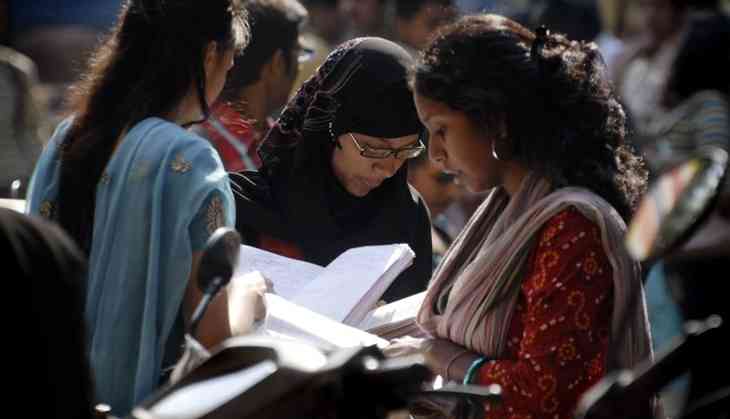 (Kalpak Pathak/Hindustan Times/Getty Images)
Members of the academic community have hit out at the University Grants Commission's (UGC) draft regulations which will make enrolling for PhD tougher.
The UGC released the rules on its website last week, making it mandatory for PhD seekers in universities that fall under Category III to have qualified the National Eligibility Test (NET), State Eligibility Test (SET) or State Level Eligibility Test (SLET). These tests are meant to select candidates for teaching jobs in universities and colleges, and were never made mandatory for PhD admissions in the past. Students could apply for PhD till now by clearing the university's PhD entrance test.
Scores of varsities may lose their autonomy to select students for PhD under these rules.
The new rules
The UGC proposed the implementation of a new set of regulations, called UGC Categorisation of Universities for Grant of Graded Autonomy Regulations-2017, according to which all universities and colleges would be graded into categories I/II/III. The categorisation will be done based on the National Assessment and Accreditation Council (NAAC) accreditation, and the National Institute Ranking Framework (NIRF) rankings.
Institutions having an NAAC score of more than 3.5, or NIRF ranking up to 50 for two consecutive years, will be in Category I, while institutions having an NAAC score from 3.01 to 3.49 or NIRF ranking between 51 to 100 will be in Category II. The rest will fall in Category III.
According to the proposed regulations, most universities are fall into Category III. Making PhD programmes tougher in this category will affect a huge number of students.
Absurd regulations
Many academics have criticised the draft regulations, calling it 'an attempt to dilute higher education in India' by restricting the number of students going into research.
Nandita Narain, president of the Delhi University Teachers' Association, called the proposed regulations absurd. "This is clearly being done to discourage research in higher education. Not all students wanting to pursue PhD are teachers, or even want to get into teaching. Some want to pursue research. Making NET or other teaching qualifying examinations compulsory is not fair. NET/SET/SLET examinations aren't easy to crack, and take time to clear."
She added: "The government, instead of encouraging research work and scholars in India, is more interested in skill development, which is required for employment in big companies."
Self-financing
Another aspect of the UGC's draft regulations that has been criticised is its decision to let universities self-finance additional courses and centres. The draft reads: "Institutes in Category I, both public and private, will be allowed to start additional courses, both on and off campus, research parks, university society linkage centres, and incubation centres, by self-financing or in partnership with private players, without the approval of the UGC."
Prof RS Deshpande, former director of the Institute for Social and Economic Change (ISEC), Bengaluru, told Catch that the government, through UGC, was attempting to completely wash its hands of funding higher education in India. "UGC's responsibility is to upgrade universities of lower categories by giving them the infrastructure to improve their quality of education. The aim should be to enable Category II and Category III universities to reach at par with Category I universities. That is obviously not its agenda. Restricting students from pursuing PhD can certainly never improve a university's standing. UGC has no idea what it needs to do for education in the country."
Economically backward will suffer
It needs to be noted here that every university is set up by an act of Parliament or state legislature, and deemed varsities by an executive order of the Union Human Resource Development Ministry. At the moment, all enjoy the autonomy to devise new courses and decide admission procedures.
Many Category III universities cater to students from backward areas. This decision will affect the students from economically weaker sections wanting to pursue PhD, as they would first have to qualify NET/SET/SLET.
Ayesha Kidwai, president of the Jawaharlal Nehru University Teachers' Association, said: "The students in smaller cities do not have the infrastructure to pursue a NET and then qualify for a PhD. These exams aren't easy to crack, and need a lot of preparation. This decision will completely eliminate students from backward sections from pursuing PhDs."
She added: "It is no surprise that the government does not want to help fund higher education in India. Which, if you think about the long run, will have dangerous consequences. It is the scholars, thinkers, researchers and intellectuals that help develop a nation and its policies. They play a vital part in helping the society, and the nation progress in the right direction. Unfortunately, that is not an aspect that the current government considers important at all."
According to a PTI report, a UGC official defended the rules, as part of its mandate is "to determine the standards of higher education", and claimed its action is based on complaints of rampant malpractices in the writing of theses and award of PhDs, particularly in private universities. The UGC has sought feedback from universities by 15 June.
When approached by Catch, UGC members did not want to comment on the issue.