21st century India: a 'holy' goat fetches Rs 48 lakh, a woman Rs 30,000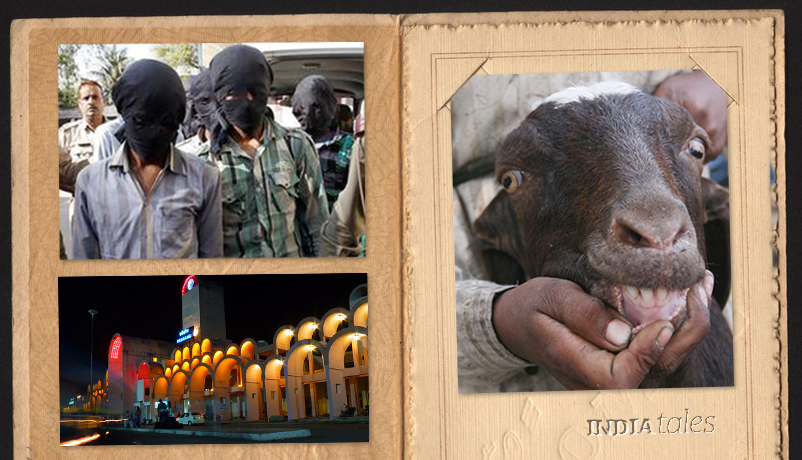 01
No country for women: traffickers buy Chhattisgarh girl for Rs 30,000
For a vast population of women in India, dignity and empowerment remains a distant dream.
Caught in a trap of ignorant patriarchy, poverty and illiteracy, they are routinely abused and denied their basic human rights. Some are even traded like consumer goods.
In the latest such case of trafficking of women, the police in Korba, Chhattisgarh, have arrested four people for trying to buy a girl for Rs 30,000.
Satya Prakash, 35, Raju Kashyap, 27, Sanjay Kashyap, 25, and Geeta Devangan, 32, had come from Meerut in Uttar Pardesh to take the girl. Geeta is originally from Nunera village in Korba and is married to Satya Prakash.
In Nunera, Geeta contacted a young woman and offered to get her married in a well-off family, who would even pay her family Rs 30,000 in "dowry". Of this, Rs 9,000 was paid in advance.
However, when news of the arrangement spread in the village, the local sarpanch got suspicious and informed the police.
The police arrested Geeta and her accomplices and charged them with human trafficking.
02
Holy goat! Rajasthan man won't sell goat for Rs 48 lakh, wants a lot more
You can buy a house, own a luxury car or set off on a foreign tour with Rs 48 lakh in your pocket.
But a man from Bharatpur in Rajasthan believes his goat is worth much more.
He put the animal on sale in Dausa's Balaheri market and was immediately offered Rs 48 lakh by a resident of Bhilwara. But to the amazement of traders present in the market, the goat-owner flatly rejected the offer.
He won't take less than Rs 61 lakh for his prized possession, he said.
Why is he so confident his 17-month-old goat is worth all that money? Both its ears are marked with what many see as religious insignia.
The man says he bought the goat from Bharatpur some months ago for a whopping Rs 9.5 lakh. And ever since, he has given it "VIP treatment": the goat is kept in an air-conditioned room and fed only dry fruits.
03
On the right track: Habibganj rail station is India's most tourist-friendly
Bhopal's Habibganj railway station is India's most tourist-friendly, according to the tourism ministry.
It beat around 7,500 railway stations to bag the honour, the ministry revealed on 14 September while announcing its National Tourism Awards for 2013-14.
[twittable]Habibganj is India's first ISO rail station with paperless charting and enquiry system, bio-toilets[/twittable]
The awards will be given away at a function in Delhi's Vigyan Bhawan on 18 September. Ramesh Chandra, General Manager of the West Central Railway, will receive the award on the behalf of railway station.
The Habibganj station is India's first ISO certified train station. And it boasts a paperless charting system, a fully digitized enquiry counter, bio-toilets and a CCTV-monitored cleanliness system among other facilities. It also has relatively more comfortable benches and broader platforms.
Madhya Pradesh, meanwhile, has won the Best State for Comprehensive Development of Tourism Award.