159 coal mine accidents in 3 years: Some stark numbers from below the ground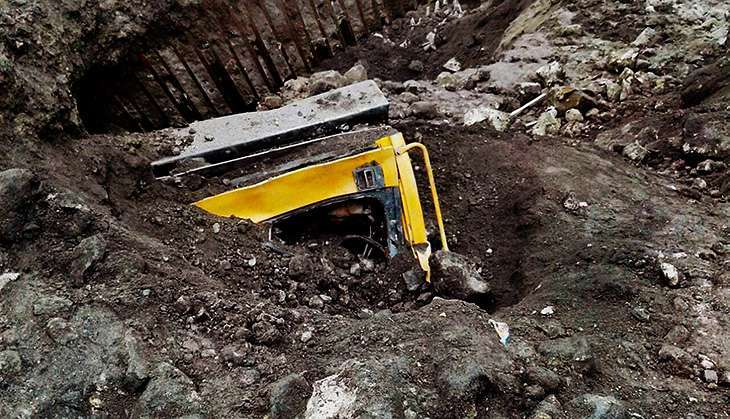 PTI Photo
About 17 people were killed and approximately 30 are still trapped when a coal mine at Rajmahal Area, Jharkhand collapsed last Thursday night.
The mine belongs to Eastern Coalfields Limited (ECL) and is situated in Godda district.
While rescue operations are still on, the Union and state government has been swift in announcing compensation. Unfortunately, this still serves as a stark reminder that mine accidents are common in India. Here is a snapshot of the mine accidents that have taken place in India:
- Number of fatal accidents that took place between 2013 and June 2016 in India.
- Most of these accidents (39) happened at South Eastern Coalfields Limited (SECL), which are situated in Chhattisgarh and Madhya Pradesh. SECL, a subsidiary of Coal India, is the largest coal producing company in India.
- Next in line Bharat Coking Coal Limited (BCCL), a subsidiary of Coal India, where 30 accidents took place during this period. Most of their mines are located in Jharkhand and West Bengal.
- North Eastern Coalfields (NEC), based out of Assam, seems to be the safest of mines with no accidents.
- Number of people who died in all these accidents during this period.
- However, number of fatal accidents and deaths have been slowly reducing over the years.
- Apart from NEC, Mahanadi Coalfields (MCL), based out of Odisha, is another safe mine, where only five accidents have taken place between 2013 and June 2016, leading to a loss of five lives.
- Some prominent state-owned coal companies in India include ECL, SECL, BCCL, NEC, MCL, Central Coalfields Limited, Northern Coalfields Limited, Western Coalfields Limited and Coal India Limited.
- Number of person against whom disciplinary action were taken after Internal Safety Organisation inquiries. This includes mine officials.
- "Investigations of fatal mine accidents are conducted by the ISO instructions to identify the causes and circumstances leading to those mine accidents and also to fix responsibility for those accidents. In certain cases, the law enforcing agency / regulatory authority under the Mines Act,1952 i.e. the Director General of Mine safety (DGMS) under the aegis of Ministry of Labour & Employment (MOLE) also conducts the statutory investigation," said Piyush Goyal in August, 2016.
- Relief package paid in case of fatal accidents.
- Additionally, employment is given to kin of the deceased, funeral expenses are paid, and benefits under life cover scheme of Rs 112,800, as per the National Coal Wage Agreement.
- An ex-gratia amount of Rs 84,600 is also paid in case of death or permanent disablement, apart from gratuity on the basis time of service, provident fund according to Coal Mines Provident Fund and encashment of earned leaves and pension as per Coal mines Pension Scheme 1998.
- The number of steps and precautionary methods that the government takes to fight coal mine accidents
1. Manual loading and transportation of coal eliminated by mechanised drilling, loading and transportation
2. Installation of Continuous Environment Monitoring System in gassy coal mines to give forewarning of any accumulation of inflammable gas.
3. Steps to improve the skills of the operators and competent persons using most modern training aids like simulators, 3D Artificial Intelligent Audio-Visuals.
4. Workers participation and sensitization in matters of safety through training campaigns and promote and propagate safety awareness in mines.
Thursday's accident show that the government's efforts are not working. India stands 2nd in terms of deaths per billion tonnes of coal produced, right after China, where nearly 250 people die for producing per billion tonnes of coal. In India, the number is less than 150.
Edited by Jhinuk Sen
SUBSCRIBE TO OUR NEWSLETTER
and get Fresh Catch daily