10 madarsas all set to go hi-tech, courtesy Zafar Sareshwala's project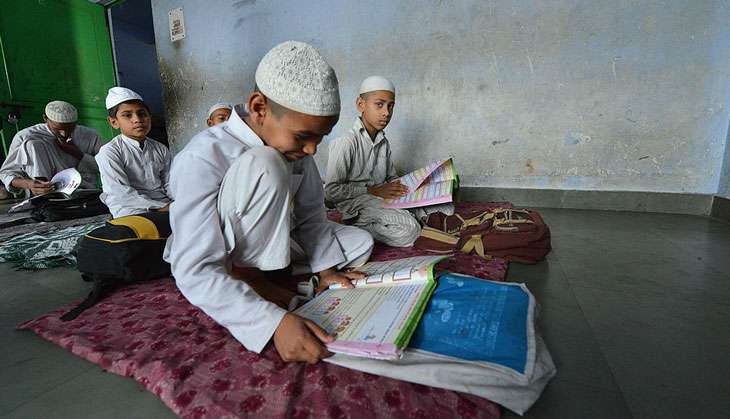 Madarsas have often faced criticism for not being in tune with the times. Things are changing and some madarsa students will now be imparted modern education through satellite linkage.
The proposal mooted by Prime Minister Narendra Modi's close aide Zafar Sareshwala is expected to be implemented in nearly 10 madarsas across the country.
"It is being done on experimental basis. Madarsas students are trained only in religious scriptures. They have a high intellect but are unaware about mainstream education, which can get them jobs. We have taken an initiative and tied up with nearly 10 madarsas across the country. The offer is open to all madarsas," Sareshwala told Catch.
The project involves tripartite agreement with Maulana Azad National Urdu University, Hyderabad which has Sareshwala as its Chancellor,
Valuable group will be provide satellite linkage to the concerned madarsas. Presently three madarsas have been identified in Uttar Pradesh located in Pilibhit, Sambhal and Deoband. The other madarsas selected are in Delhi, Mumbai, Bihar and Gujarat.
Under the project, the students of these madarsas will be simultaneously connected through satellite to experts and teachers from Mumbai who will conduct the classes.
The infrastructure will be provided by Sareshwala himself.
"We will hire best teachers. We will bring these madarsas students at par with other students. They will be given special coaching for medical and engineering examinations. With our coaching, they can easily clear National Open School examination," Sareshwala added.
The idea is said to have received an encouraging response from Union Finance Minister Arun Jaitley.
"Jaitley was very patient in listening to us and encouraged us for the project. We all know that madarsa modernisation is the buzzword but nothing has happened. Rs 100 crore (that had been earmarked for it) is lying unused," Sareshwala added.
Presently madarsas in India do not follow any standardised pattern. The curriculum in most madarsas depends on which sect or school of thought they belong to.
However, some states do have a madarsa board for recognising the degrees of these institutions. But interference is avoided.
Madarsas are also exempted from the Right to Education Act. "We end up creating religious experts who can only become Imams of mosques. Their education is not recognised by any board and hence they remain jobless. They need to open up towards modern education," Sareshwala
said.