What stresses Delhiites out most? We asked psychologists to reveal all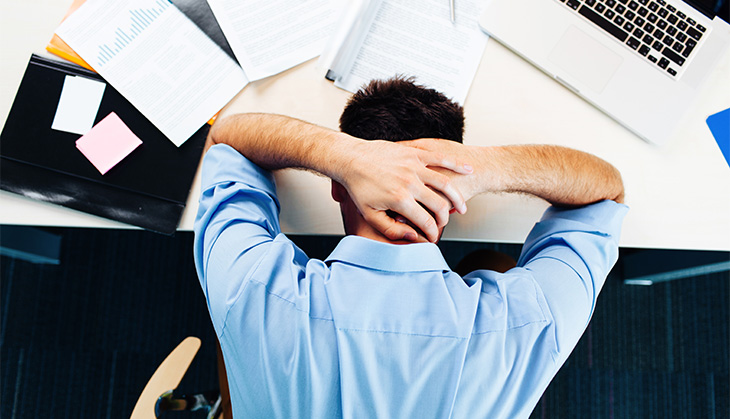 Delhiites are stressed. About finances. About relationships. About safety. About jobs. The list is long. And the solutions - few and far between. 
Many are actively seeking out the capital's psychiatrists and psychologists to help develop effective stress-coping mechanisms. The rest prefer to brush their problems under the carpet till they hit a dead-end and are ready to explode. 
Read- Where the mind is without fear: why we need to talk about anxiety
A Delhiite's day invariably begins with a massive jam on the road. Or thoughts of manoeuvring that long jam. For others, it begins an hour or two earlier with the no-show of a house-help or a driver. The rest of the day is pretty much the same for everyone - the stressful job, the burden of EMIs, the meagre savings, the passion gone out of a relationship or the never-ending search for that perfect partner. 
Top of the unhappiness stakes

In the experience of Dr Samir Parikh, senior psychiatrist at Fortis Healthcare, the topmost worry plaguing Delhiites is finance and jobs. 
"Most of my patients are stressed because of financial issues. I think economicity is their topmost worry," says Dr Parikh. 
The dynamics of relationships also consumes them. 
"Not just a man-woman relationship. Relationships between friends, family, siblings, parent-child, love...the dynamics of these relationships are stressing them out." 
Another worry that is eating Delhiites is the increased aggression, violence and crime in society. 
"Their security is a concern," says Dr Parikh. 
For psychologist Dr Purnima Sahay, Delhiites are mostly stressed about relationships. "Relationship problems are huge," she says.
Of the host of psychiatric issues that she deals with each day, depression is the biggest.
"The trigger could be a financial loss or a bad relationship between couples, or within family - the result is often depression. Mostly the trigger is a combination of factors."
Complaints of anxiety-related disorders such as panic attacks and various addiction-related problems are many. When the levels of stress are high and help not easy to come by - battling thoughts of committing suicide are not uncommon. 
The other side of the story

Not all Delhiites find solace in a psychiatrist's or a psychologist's chamber. The bombing of all-too familiar questions and the stereotyping of a patient often backfire.
Here's a gist of confessions of two patients who returned disappointed from two clinics. 
*A fresh graduate goes to see a psychologist. His assistant screens him. Asks him if he has a girlfriend. If he binge drinks. If he smokes. When he says no to all, the assistant asks him if he is a homosexual. If he has tried drugs. If he did badly at college. The boy was there to report a short attention span. This was not discussed at all. Not even by the senior psychologist. He came back feeling miserable and with a prescription for a mild sleeping pill. 
*A severely depressed 20-something woman seeks help. The psychiatrist is unable to answer her questions satisfactorily. Forget intelligently. The woman walks out of the session mid-way. The mediocrity of the doctor, and his half-hearted attempt to understand her problems, depressed her more. 
Both Dr Sahay and Dr Parikh agree there is mediocrity in their profession much like any other - say orthpaedics or cardiology. 
However, both are not sure if they would like to provide "intelligent answers" to such patients. "The answer has to come from the patient. On a happy day, this person will not ask such a question. If she wants intelligent answers, I can only help her find those answers. She has to look for the answers herself," says Dr Sahay. 
Dr Parikh calls this the "glamourisation of psychiatry".
"I am the last person to glamourise the profession. For example, suicide is a clinical aspect. I do not want an individual to promote the concept of copycat suicides. I am firmly against this. Such people need treatment, not intelligent answers."
"Depression is a result of a chemical imbalance. This needs to be addressed and corrected," he says.
Taken to extremes
Dr Sahay says any psychiatric disorder if left untreated will result in an extreme step - such as a suicide. 
"Suicide is a big deal in today's Delhi," says Dr Sahay.
"Levels of stress are high, and coping mechanisms low. The situation gets complicated if the patient is also genetically predisposed."
For those who believe suicide to be an issue affecting a miniscule proportion of people, Dr Parikh has news: suicide, he says, is the biggest killer in the world. "And of every 100 people who commit suicide, 90 have an untreated or unidentified or partially treated psychiatric disorder. Of these 75 percent have an untreated or a poorly treated depressive illness." 
This could be checked if patients with depression are watched closely. 
"...their vulnerability makes them susceptible to stress. We just notice the stress and do not realise that if not reported or addressed it will result in an extreme step a few months down the line." 
The age of depression
With the multiple stresses that a Delhiite is exposed to, it is unlikely that he would not slip into a depression. 
"Depression is a medical illness. A result of a chemical imbalance. A financial trouble may not make a person prone to depression per se, but only if he has a chemical imbalance too," says Dr Parikh.
"Stresses can sometimes precipitate, may be even trigger, more often than not exaggerate the existing illness."
He says genetics plays a little part in this - claiming of the 10 people who lose someone close only 2 or 3 slip into a depression. 
Depression is the second largest illness in the world. One in 10 men and 1 in 10 women are likely to be diagnosed with depression. But depression is curable 80 on 100 times, says Dr Parikh. 
It only takes an open mind to start talking about the problem.
Edited by Payal Puri
More in Catch:
A killing a month: how state, Naxal violence has brutalised Chintagufa
There's too much "Jai" and too little "Bhim" in this rediscovery of Ambedkar
Odd-Even 2.0: Here's all you need to know