The HIV/AIDS Bill could have been a landmark one, but for this clause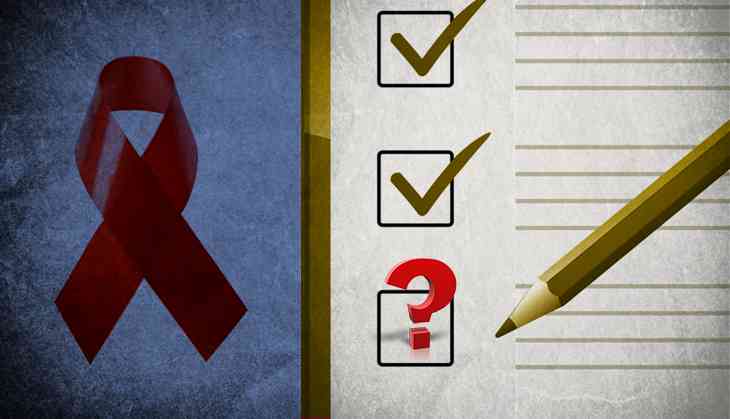 The Rajya Sabha on 22 March passed the much touted HIV/AIDS Bill which seeks to ensure equal rights to people afflicted by HIV and AIDS in getting treatment.
The Bill proposes to end discrimination, denial, termination or unfair treatment with regard to admission in educational institutions, providing healthcare services, employment renting or sale of property, contesting for public or private office and insurance.
Fundamentally, the bill also seeks to provide every HIV affected person a right to livelihood. It also promises that "no person shall be compelled to disclose his HIV status except with his informed consent, and if required, by a court order."
Falling short
There is however one clause that has brought much discontent among activists. Many of those who have been fighting for this bill for 12 years are unhappy.
Last week, many from the community protested against the "as far as possible clause" in the bill that promises access to treatment to HIV possible people as far as possible.
Civil society groups believe this clause provides the government a loophole that would limit it from promising treatment to all those affected by the disease. The Bill still needs to be passed by the Lok Sabha.
"This bill, instead of protecting and safeguarding the welfare of the people, is now protecting the government and the politician. The health minister's verbal promise that no one will be denied treatment as India will adopt 'test and treat' policy is welcoming but cannot promise something that is statutory," Loon Gangte, Regional Coordinator-South Asia International Treatment Preparedness Coalition.
"We, the community of people living with HIV, cannot and will accept this Bill," she adds.
'As far as possible'
The bill proposes to amend the present law that only provides for free treatment to those with CD4 count less than 250 under the present HIV-AIDS programme run by the NACO. A CD4 count is a blood test to determine how well the immune system is working in people who have been diagnosed HIV. CD4 cells are a type of white blood cell which help fight infections.
The new bill proposes to provide free treatment to any patient with a CD4 count of less than 500.
Even with funds coming in from various non-governmental organisations and the government ones, across various centres where patients are treated, there are reports of shortage of vital antiretroviral drugs that needs to be provided after a person is diagnosed with HIV. This, even after the World Health Organization recommended to provide drugs immediately to anyone diagnosed with HIV.
Members of the parliament including Jairam Ramesh and V Vijaysai Reddy have also moved an amendment in the floor of the house to remove the "as far as possible" clause. The amendment however was later withdrawn.
This means that when patients are denied treatment or access to free drugs, the government can conveniently bring up the 'as far as possible' clause.
Another aspect of the bill that has resulted in flak is the role of the ombudsman that is to designated to oversee any violation of the legislation. The health ministry has to formulate a new set of guidelines for the appointment of the ombudsman and little is known on this. Many remain skeptical on the appointment.
Paul Lhungdim from the Delhi Network of positive people said that the bill does nothing to save lives of those affected by HIV.
Edited by Aleesha Matharu