Study proves how Ketamine fails to prevent post-operative delirium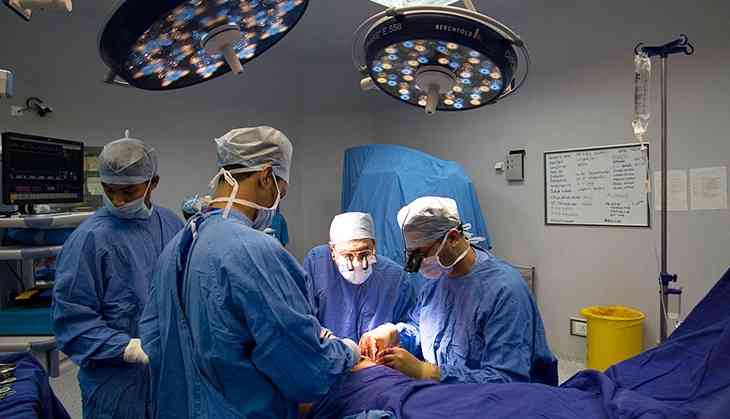 (In Pictures Ltd/Corbis/Getty Images)
Ketamine is a familiar name when it comes to the administration of anaesthesia during post-operative care. But a recent study has come out with the findings that defy the purpose of its use.
As part of a multi-centric international study, where the anaesthesia department of Postgraduate Institute of Medical Education and Research (PGIMER) was the only participating institute from India, it has been found that the administration of the anaesthetic drug Ketamine is not useful for preventing delirium or reducing pain and minimising opioid consumption after any surgery.
The study was recently published in the reputed journal The Lancet with an accompanying editorial on the findings. Anaesthesiologists across world have been using this medicine in small doses during induction of anaesthesia for blood pressure stability and also to prevent post-operative delirium and reduce opioid consumption for pain relief in elderly.
Several side effects
Ketamine is a widely used drug in remote locations as doctors think it preserves airway reflexes and can assist respiration besides maintaining blood pressure. Of late, its use has been declining due to its side effects of hallucinations.
Its low dose use was promoted from 2000 onwards with the belief that it helps in delirium prevention in elderly after surgery due to opioid sparing effects.
Opioid (morphine) like medicines dose for pain relief was believed to reduce if Ketamine in low dose was used during anaesthesia since morphine worsens delirium risk in elderly. It was believed to have the advantage of maintaining blood pressure, respiration and cause intense pain relief.
A new dimension
But the study by PGIMER has given a new dimension to its usage. PGIMER's anaesthesia department started its research in 2012 as a part of its resident and academics exchange programme with University of Manitoba at Winnipeg in Canada.
The trial study found that Ketamine might be harmful because it increases the incidence of postoperative nightmares and hallucinations. Though its usage is not to be discontinued for its other uses when indicated, the study has inferred that it has no utility for preventing delirium in the elderly.
According to a PGIMER spokesperson, between 2014 and 2016, as any as 1,360 patients were assessed all over the world and 672 were randomly assigned to different groups. While 222 were put in a placebo group, 227 were a part of 0.5 mg/kg Ketamine group, and 223 in the 1mg/kg Ketamine group.
While there was no difference in delirium incidence between patients in the combined Ketamine groups and the placebo group, there were more postoperative hallucinations and nightmares with increasing Ketamine doses compared with placebo.
According to Dr Virendra K Arya, professor of Anaesthesiology and Cardiac Anaesthesia at PGIMER, "Delirium and inadequate pain relief are both common and serious complications of surgery in elderly population. These complications cause distress to patients and family members. Usually opioids are the mainstay drugs to treat postoperative pain but they also cause delirium and are associated with life-threatening complications of respiratory depression and addiction. At present, there is no established preventive medicinal treatment for delirium after surgery."
Ketamine has been into use since mid sixties after its introduction by investigators from the University of Michigan in USA. The drug became popular because of its advantages of maintaining respiration, blood pressure and producing intense pain relief.
After initial popularity its use declined due to its main side effect of causing hallucinations.
"This multi-centric study has generated very strong evidence that one should not recommend Ketamine to elderly with an idea of preventing delirium and to reduce post operative opioid consumption. Though its other indicated uses remain valid as likely to calm down children who get very agitated before surgery or in situations when blood pressure needs to be maintained during the induction of anaesthesia," said professor Michael Avidan, the principal investigator, in a statement.