Rise of drug-resistant 'superbugs': why pharma companies are to blame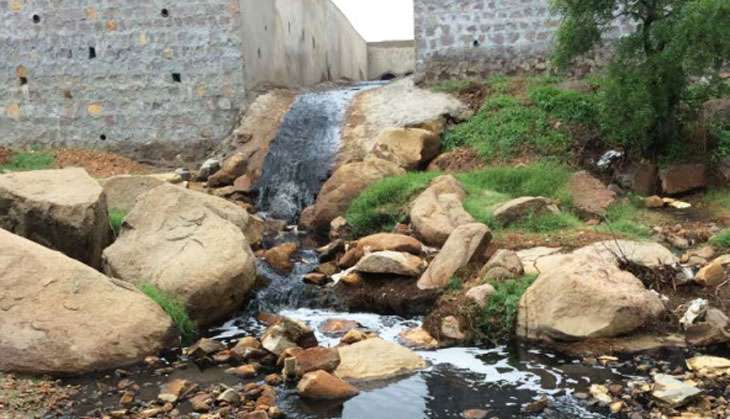 Rise of drug-resistant 'superbugs' (Photo: changingmarkets.org)
'Superbugs' is the colloquial name given to bacteria that are resistant to antibiotics. And it's a matter that must be talked about, because every year, nearly one million people die worldwide due to drug resistant infections. In comparison, over 1.2 million people die of HIV/AIDS every year.
The figure is projected to climb to 10 million by the middle of this century, with medical experts now placing drug resistance in the same bracket as the HIV/AIDS crisis.
In India, 'antibiotic-resistant neonatal infections' cause the deaths of nearly 60,000 newborns each year.
While there are a variety of reasons contributing to the rise of 'superbugs', the heart of the issue lies with global pharmaceutical companies, whose role it is to ensure anitbiotics are manufactured in factories with adequate disposal and treatment facilities.
However, a recent study by Changing Markets, an environment lobby group, titled 'Superbugs in Supply Chain', shows that many large pharma companies in India are doing exactly the opposite.
A pan-India problem
The report shows that manufacturers do not adequately treat waste products, with the result that superbugs are released into the local environment, usually as waste water that acts as a 'reservoirs' of antibiotic-resistant bacteria.
The study points to one company in particular, Hyderabad-based Aurobindo, as one of the worst offenders.
In total, 34 sites were tested, of which 16 were found to be harbouring antibiotics-resistant bacteria. The investigation team took control samples from water sources in each of the four regions visited. This included sewage treatment plants receiving effluents from drug production facilities, and water bodies in the vicinity.
The investigation team, while inspecting the plants, concluded that the problem affected states across the country.
Of the 16 infected sites, four plants belonged to large corporations that manufacture and export active pharmaceutical ingredient (API) - the fundamental ingredient in any drug. These were Aurobindo Pharma (two in Hyderabad), Orchid Chemicals (Chennai) and Asiatic Drugs and Pharmaceuticals (Delhi).
The study concluded that these factories were found to be 'resistance hotspots', a breeding ground for superbugs.
At Asiatic's Delhi plant, the investigation team took samples from dirty-looking and malodorous waste-water in a gully at the front corner of the plant, fed by pipes leading from inside the site.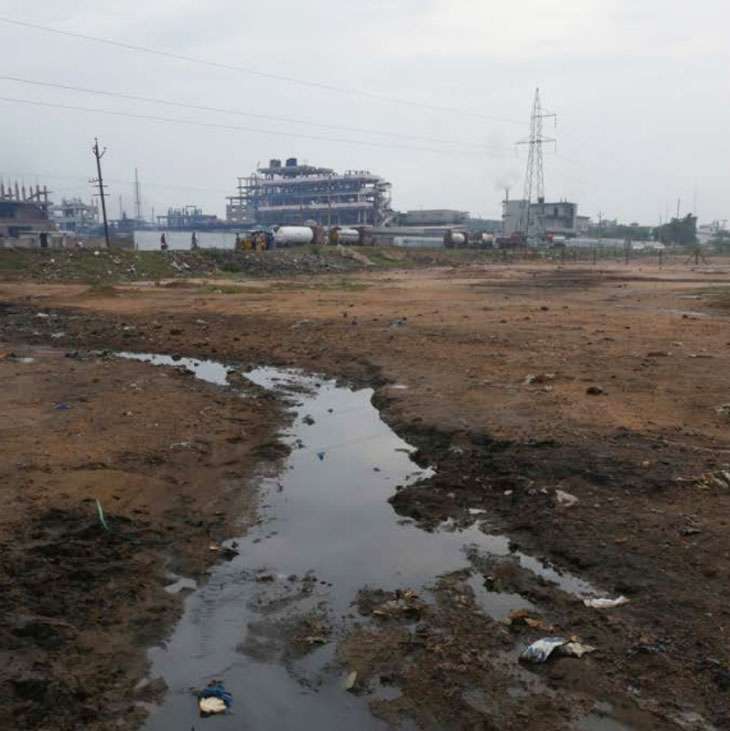 Photo: changingmarkets.org
The samples showed resistance to six major antibiotics, which indicates resistance to three major classes of antibiotics, namely cephalosporins, carbapenems and fluoroquinolones.