Professors accuse new AIIMS standing selection committee of being mediocre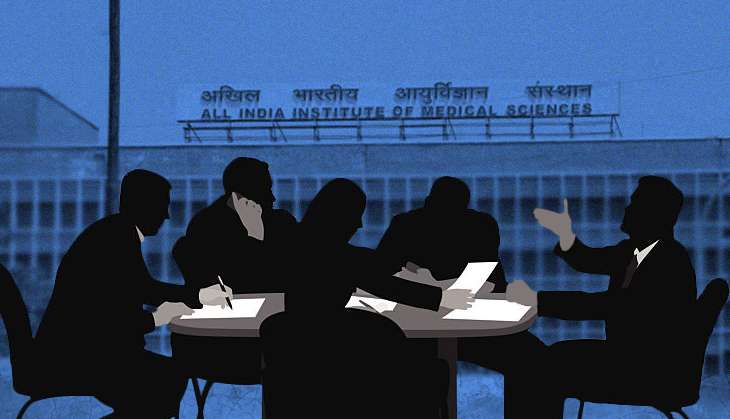 Last month, the All India Institute of Medical Sciences (AIIMS) announced the names of the new members of its standing selection committee in-charge of faculty recruitment.
The selection committee is also responsible for promotions and recruitment for various clinical positions at the premier medical institute.
However, there is widespread discontent within AIIMS with the new standing committee members who have been chosen.
Also read - Rs 1,011 crore Gorakhpur AIIMS project gets Cabinet nod
"Some of them barely have any publications in reputed peer reviewed journals under their name. Yet they are part of the committee," a senior official at the institute disclosed to Catch."This will severely affect the research work that happens at the institute which, by all standards, is the best in country both in terms of academic as well as practical research in the medical field," said another professor at the institute.
Many within the institute refused to comment on the issue and those who did, didn't want to be named.
The name which generated the maximum controversy, was that of the new chairman of the standing selection committee, DS Rana.
Catch got in touch with Rana, who while refusing to comment on the matter, did make it a point to list all his achievements and publications.
Rana is presently the chairman, board of management at Sir Ganga Ram Hospital, New Delhi.
As per professors within AIIMS, those who become part of the standing selection committee should have a reasonable amount of medical research work published in reputed journals.
A quick search on PubMed, an online database that lists references and abstracts on various biomedical topics, did not list any published work under DS Rana's name.
However, as per the Curriculum Vitae Rana shared with Catch, there are various publications listed under his name in journals such as Indian Association of Medical Biologists, Indian Journal of Medical Research, and 'Clinical Kidney Journal' part of the Oxford list of Medical Journals and an official journal of the ERA-EDTA (European Renal Association-European Dialysis and Transplant Association).
Rana said that he is doctorate in science, from GITAM University, a private university in Visakhapatnam, Andhra Pradesh.
Rana was also conferred Padma Shri in 2009, for his contribution to medicine and for founding Parvati Education and Health Society, an organisation that runs small clinics for the poor in his native village of Dasmal in Himachal Pradesh.
Others names mentioned were Professor Dilip Mhaisekar, vice-chancellor of Maharashtra University of Health Sciences, Nashik, Mahesh B. Patel, Dean, Medical Faculty, Gujarat University and Dr N Gopalakrishnan, Professor of Nephrology, Madras Medical College, Chennai.
While Mhaisekar and Patel were not available to comment, Dr. Gopalakrishnan stated that members are selected after a rigorous admission process.
Dr. Jagdish Prasad was the previous chairman of the institute and while there are many accolades to his name, Catch couldn't draw a comparison and verify the claims by professors in the institute that criticised the new members.
More in Catch - Placebo: The chilling undercover film that tracks student suicides in AIIMSAIIMS director Misra in trouble: RS MPs seek privilege motion