Medical tourism will earn India $8 billion by 2020. But who benefits?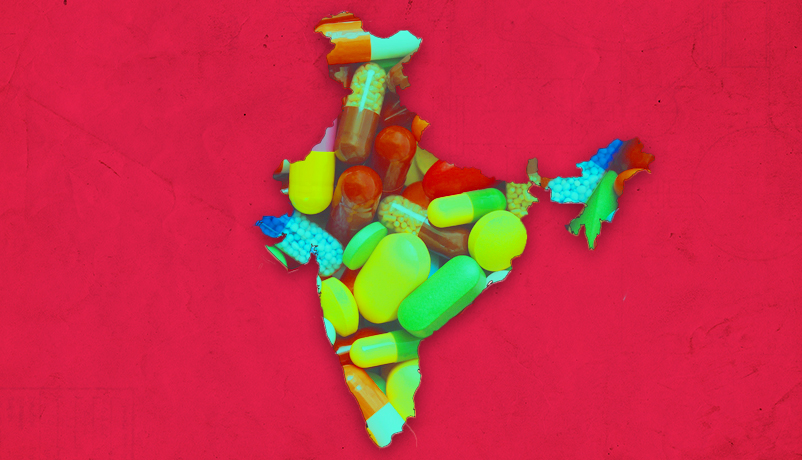 Medical tourism in India is poised to be an $8 billion industry by 2020, more than doubling from $3 billion now, according to a CII-Grant Thornton report released early this month.
What is medical tourism?
The term "medical tourist" was coined by travel agencies to describe people travelling overseas for the sole purpose of obtaining cheaper, usually specialised, medical care.

They are also incentivised by cheaper air travel, lenient visa guidelines and industry regulation, and low staying costs.

For example, it's cheaper to fly to India from most African nations and the Middle East than to Indonesia or even Sri Lanka.
Why is India a medical tourism hub?
India competes for medical tourists with China, Indonesia, Singapore, Malaysia and Thailand. And it attracts more tourists than all these countries nations bar Thailand. The CII-Grant Thornton report lists various reasons for this.
Also read:
The Surrogacy Debate: sorry folks, we are not renting our wombs any more
India offers cheaper tertiary care as compared to its competitors. Tertiary care includes cancer management, neurology and plastic surgery.

A heart bypass surgery costs $10,000 in India. The procedure costs about $1,30,000 in the US, $18,500 in Singapore and $11,000 in Thailand.
Heart bypass surgery costs $10,000 in India, much less than $1,30,000 in the US, $18,500 in Singapore
Similarly, an angioplasty costs $11,000 in India as against $57,000 in the US and $13,000 in Thailand and Singapore. A knee replacement is $8,500 here compared with $40,000 in the US, $13,000 in Singapore and $10,000 in Thailand.

Unlike most competitors, India allows foreign patients to stay for longer by issuing a special medical visa.
Also read: Lancet concerned with healthcare in India. Did we expect anything else with such budget cuts?
Also, the country has simplified the process of issuing medical visas. The 42A special visa is designed to enable a patient, and her attendants, to stay longer than the approved period if the treatment so requires.
Who come to India for medical care?
According to a study by Assocham, India received nearly 8.5 lakh medical tourists in 2011. The number is estimated to be 32 lakh this year.

Bangladesh accounts for most of them, not surprising given the country's lack of quality tertiary healthcare and its proximity to India.

A study conducted by KPMG and FICCI in 2012 found that 22% of all medical tourists to India are from Bangladesh, 17% from Maldives, 9% from Afghanistan, 8% from Iraq and 6% from Nigeria.

Nearly 30% of the tourists come from Ukraine, Armenia, Russia and Georgia.
42A visa allows foreigners to stay in India for as long as is required to complete their treatment
A large number also come from Saudi Arabia, Kuwait, UAE, Tanzania, Kenya, Mauritius, Gambia, Sri Lanka as well.

Mostly, the visitors come for knee joint and hip replacements, bone marrow transplant, bypass surgery, breast lump removal, cataract surgery, cosmetic surgery.
What's being done to promote it?
The NDA has promised to set up a medical tourism circuit to connect "hubs of modern medicine and Ayurveda".

The government has set up National Accreditation Board for Hospitals and Healthcare Providers, NABH, to certify them. This is expected to dispel any concerns potential patients might have about the quality of healthcare.

A large number of private hospitals are advertising their services to foreigners on the internet.

The tourism ministry has put up a list of hospitals - mostly private but also a public hospitals - as medical tourist destinations on its website. The tourism departments of Maharashtra, Kerala and Andhra Pradesh have drawn up similar lists.

Maharashtra has even established a Medical Tourism Council to promote the industry.

The CII, along with the Indian Health Care Federation, is engaged in a brand exercise "promising customers 'First World Quality at Third World Rates'".
Recent setback
India has banned commercial surrogacy, a $138 million industry, which was considered a big part of India's medical tourism industry. The cost of surrogacy in India, "the cradle for test tube babies" as one study put it, is nearly a third of what it costs in the US.
Does medical tourism benefit India?
Prof Imrana Qadeer, who has extensively researched medical tourism over the past decade, says it has done little for the country's healthcare system other than boost the profits of private hospitals.
"While promoting private hospitals for patients abroad, the government has neglected the requirements of the public health system," Qadeer says.
"The policy has gradually been inclined towards supporting private sector investment in healthcare," she adds. "Niti Aayog has since its inception insisted on increasing investment in private healthcare. Public healthcare institutions are gradually been dismantled."
Also read: Indian hopefuls flock to 'cheaper' China for MBBS degrees
Dr Sunita Reddy of the Centre of Social Medicine and Community Health at JNU says medical tourism has "rationalised a complete separation of services for the poor and the rich".
Indeed, the National Health Policy was revised in 2002 to put urban medical institutions on a par with "service production units" as key sources of foreign exchange earnings, thereby legitimising their high service costs.
"Medical tourism was a term used to justify the shift of subsidies to the private sector and extremely low inputs in public sector healthcare," Reddy says. "This was done by diverting public health funds for public private partnership projects and providing cheap land to private hospitals."
The NDA government has promised "Health for All" when it came to power last year. But the much touted National Health Assurance Mission to provide free diagnostic treatment and medicines as well as insurance cover for serious ailments to all citizens never took off due to financial constraints.
The health ministry had proposed to roll out the universal insurance scheme in April 2015 with an outlay of $18.5 billion over the next five years. But in March, the ministry said it had scrapped the plan. Some reports suggested the ministry had been told the rework the entire project.
It was in keeping with the NDA government's drive to cut health spending. This year's budget allocated Rs 33,150 to the health sector, significantly down from 37,330 in the UPA's last year. And, worryingly, the government doesn't seem inclined to alter course.
Also read: Has the HC just thrown a lifeline to doctor-starved rural India?