Jaundice grips Shimla. Blame it on official apathy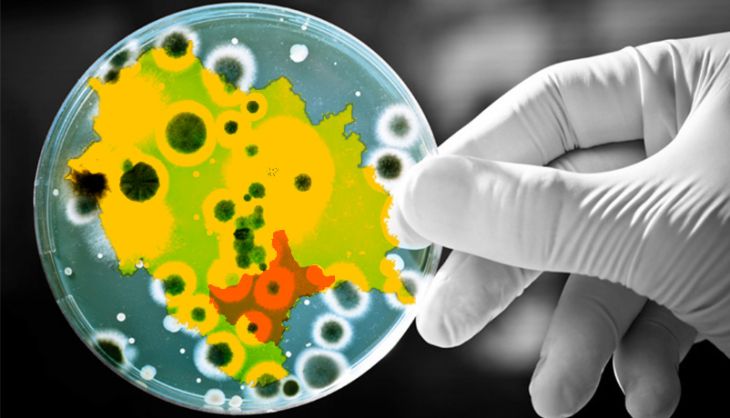 The problem
Shimla is suffering a jaundice outbreak
Water from Ashwani Khud has been contaminated
The contaminated flow
The rivulet caters to nearly a third of Shimla\'s population
More in the story
How a treatment plant has been dysfunctional
Why the state govt is at fault?
Shimla is suffering a jaundice outbreak due to contaminated water from Ashwani Khud, a rivulet that caters to nearly a third of the Himachal Capital's population.
According to observers, thousands have been affected by the outbreak and seven have died. The state government, though, has admitted only one death.
But independent sources said not everyone affected go to government hospitals and instead get themselves tested at private laboratories. The follow-up treatment is also often done by private doctors and even quacks as there is a sizable population who still believes that jaundice can be treated with occult practices.
Also read - Medical tourism will earn India $8 billion by 2020. But who benefits?
The Shimla Municipal Corporation has stopped lifting water from Ashwani Khud and has blamed the state government for for negligence. Reportedly, a sewage treatment plant in Malyana has been malfunctioning for months.
The adjoining town of Solan, which also depends on Ashwani Khud, has also reported more than 70 jaundice cases.
Shimla's Mayor Sanjay Chauhan, of the Communist Party of India (Marxist), and his deputy Tikendar Panwar lodged a police complaint regarding this, leadit to the formation of a special investigating team (SIT). Meanwhile, the contractor running the treatment plant is absconding.
The found numerous discrepancies in the functioning of the Malyana plant:
* equipment at the plant has been out of order for months
* the plant had no stock of chemicals for treating water
* bleaching power bought in 2014 was still being used
* muck lay untreated at the plant
* there was no power backup
The blame also lies with officials of the state Irrigation and Public Health (IPH) department, the Pollution Control Board (PCB) and Health department.
So far a junior engineer and an IPH supervisor have been arrested and subsequently suspended for allegedly forging papers relating to the functioning of the Malyana plant.
Among those affected are IAS officer Priytu Mandal, who is being treated at Chandigarh's Post-Graduate Institute of Medical Education and Research and Dr DK Verma, a surgeon at Shimla's Indira Gandhi Medical College. Many government employees have also been affected.
On Saturday, Chief Minister Virbhadra Singh reviewed the situation and promised to take action against all officials who found guilty.
Ex-PCC gen sec says 4,000 people have been affected by the outbreak
"We will not lift water from Ashwani Khud until the treatment plant functions satisfactorily. We are supplying water from the other sources of Guma and Giri rivers," Deputy Mayor Panwar told Catch.
He said the problem has to be looked in a larger perspective: "The whole issue of outsourcing the management of water treatment and the responsibility of the PCB has to be taken into account. There was no monitoring of the plant. Why was this being allowed by the government?"
Also read - Wake up, govt! India's AIDS programme stands on the brink of collapse
Union Health Minister JP Nadda was reportedly monitoring the issue daily after a team of experts from National Centre for Disease Control (NCDC) found hepatitis A and E virus in Shimla.
In 2007, National Institute of Virology in Pune pointed out that contaminated water from Ashwani Khud led to jaundice at regular intervals. It suggested proper disposal of sewage and adequate chlorination of drinking water.
The same year, the Himachal Pradesh High Court directed the state to ensure the supply of clean drinking water to residents and construct a proper road up to the treatment plant. But successive governments at the state and the Centre failed to address the issue.
Former Pradesh Congress Committee General Secretary Kuldeep Rathore embarassed the state government by seeking action against authorities who failed to supply clean water to the residents.
Malyana water treatment plant hasn't been functioning properly for some time
"The outbreak has affected over 4,000. It is an act of criminal negligence," he said.
Though the matter has been in news for some time, it hasn't affected the flow of tourists to Shimla. Tourists, anyway, mostly consume packaged water, an observer said.
Sales of packaged drinking water, in fact, have seen a spurt in the city. Meanwhile, the administration in Shimla and Solan have banned sale of eatables in the open.
It is being said the outbreak has come about at a time when a large number of residents, particularly students, descend to the plains on account of their winter vacations. Otherwise, the number of those affected would have been much higher.
More in Catch - Health hazard: In many states, obesity has doubled in the last 10 years
Is there such a thing as the 'best' diet? The answer is yes - and it's here
Cure, not kill: why the clamour for ban on online drug sales is ill-advised