India direly needs special educators, and PGIMER lends a helping hand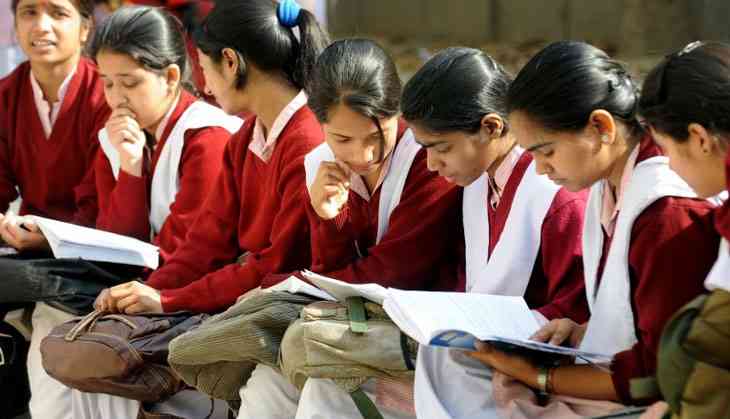 India's schools are in dire need of special educators to help teach children struggling with learning disorders.
According to medical experts, there are several dysfunctions associated with learning disorders in the form of neurological disability, involving short-term and working memory, organisation of materials, time and space, along with regulation of attention and focus.
These dysfunctions are visible when a child's ability to complete tasks appropriate for their age is below expectation, there is consistent inability to keep track of personal items, the bag, cupboard and desk are disorganised, the room is messy, there is no sense of time, the child leaves assignment to the last minute and there is difficulty in starting an activity, evaluating progress and navigating to completion.
Also Read: Delhi's AAP govt plans special education programme for disabled kids
It is to address these issues that the premier Post Graduate Institute of Medical and Education Research (PGIMER), Chandigarh, has launched initiatives in the form of a 'School Mental Health Programme' where experts in psychiatry visit schools for identification and assessment of such children with normal IQs facing learning disorders. There is also a community programme focusing on the issue. It will also be organising a day-long programme on 11 March for principals, teachers, counselors, parents and clinical psychologists.
Dr Adarsh Kohli, who specialises in clinical psychology, says, "Learning disorder is now a common disorder being recognised in schools and referred by teachers. On an average, we have 25 children coming every month with issues like difficulty coping with studies and failure to gain in academic skills. These children are not lazy or dumb. They are children who process information differently."
She points out that learning disorder interferes in acquisition of academic skills like speaking, listening, writing, reading, spelling, reasoning and organising of information. Alongside is the impairment of executive skills like organisation, time management, planning, attention, memory and analytical skills that affect social interaction and relationships.
"This disorder is not due to difficulties in hearing, vision or motor function. It is neither due to cultural, economic or environmental disadvantage nor due to intellectual disabilities," she said, pointing that if the learning disorder is not addressed and the child continues to face rejection among his peers, from his teachers and even parents at home, it later results is low self-esteem.
Referring to the children coming to the PGIMER, she said most of them have a problem reading (dyslexia) followed by writing (dysgraphia) and doing calculations (dyscalculia). It is here that the need for special educators in school arises.
While some schools do have counselors, the concept of a special educator exists only on paper. Finding them employed in schools is a rarity. There is a provision for special educators in the Sarv Shiksha Abhiyan of the central government but it is not being implemented. What is a matter of concern is that there is hardly any mechanism available in villages, tehsils and towns to even identify children with learning disorders.
Dr Akhilesh Sharma of PIGMER says, "The referral number of such children is increasing. Even in Chandigarh, there are hardly any special educators in schools."
Also Read: In numbers: the worryingly vast scale of teacher shortage in India
The head of the psychiatry department at PGIMER, Dr Ajit Avasthi, adds, "There is no need for separate schools for children with learning disorders. Special educators can help them with a little more attention, practice and expression while they continue to be a part of the mainstream education."
He points out that the effort should be to not let the problem go unidentified. "We want to develop models that are helpful in identification followed by intervention that can then be taken to institutes at local levels. It is the parents or the teachers who can act as the first stage of identification of the disorder. Such children are helpless and often face shaming at school. An attitudinal shift towards them with the help of special educators can come as a support," he says.
Dr Ruchita Shah, who is involved with the initiative, says, " The learning disorder can lead to emotional and behavioural problems. That is why a holistic evaluation of such children is needed, and once the disorder is established remedial measures can be taken. Rejection by parents and teachers can lead to anxiety and depression." She said most children with learning disorders also show co-morbidities. The child may have learning disorder, Attention Deficit Hyperactivity Disorder, and at times both.
Such children need specialised methods of teaching, multi-sensory and remedial teaching along with certain accommodating interventions like use of a scribe, extra-time for exams, calculators, question papers to be read out and at times change of subjects. There is a provision introduced by the Central Board for Secondary Education for even issuing a disability certificate to such children.
Dr Kohli explains that children coming to PGIMER are between the age group of five to 15 years. "There is the practice of not failing children in initial classes so the child keeps on progressing to the next class. Many times it is when he or she faces the issue of appearing in board exams that the learning disorder gets identified."
She adds, "What we really need to do is conduct a complete evaluation of intelligence, oral and written expression, listening comprehension, reading ability and comprehension, along with numerical ability comprising calculations and reasoning. Teachers should be able to identify this and special educators should be able to carry out remedial education."
Also Read: Return of the crammer: Ending India's no-detention policy is bad for learning