How ESIC's insensitivity is leaving workers' families to die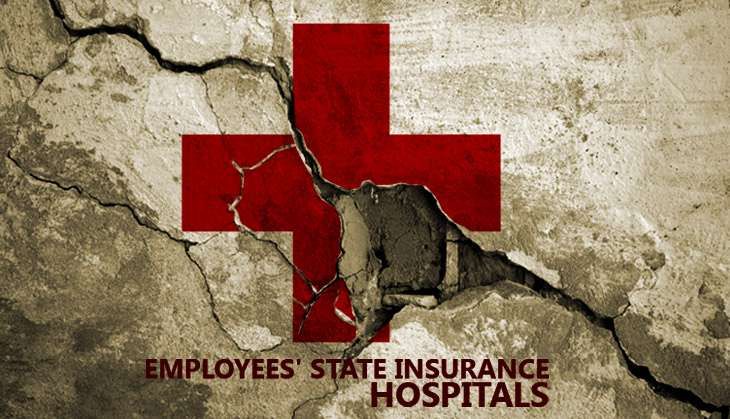 The Employees State Insurance Scheme is a social security scheme, run by the Employees State Insurance Corporation (ESIC) that falls under the Ministry of Labour and Employment. The scheme provides for medical relief to families that earn a net income of less than 15000 per month. A registered member has to contribute 2% of his salary every six months to benefit from the scheme.
The scheme claims to provide relief to 1.95 crore families across the nation.
In many cases however, employees are not able to avail the scheme.
Bhure Singh, an electrician with a private firm, is insured with the ESIC. He had to urgently get his mother admitted a day before Diwali due to an acute breathing problem. The nearest hospital was Max Hospital in Saket where his mother, now 60, was admitted in the Intensive Care Unit.
A day after she was admitted at the private hospital in Saket, Singh approached the ESI hospital in Okhla to avail medical insurance. ESI officials however, asked Singh to produce his mother to prove that she needed a ventilator.
Perplexed with the response, Singh tried to persuade the officials for four days to convince them that his mother was in no state to be produced before them. Eventually they referred Singh's mother to an ESI registered hospital in Noida where she was eventually moved to.
Max Hospital charged a massive amount of Rs 4 lakh for the three days Singh's mother was admitted. He is now requesting ESI officials to at least partially pay the amount, since he cannot afford it himself.
"There is no way I can afford to pay Rs 4 lakhs. I have already spent most of my savings much on transportation," he says.
This isn't a one off case.
Sordid stories
Utransh Vyas, son of a worker in Rajasthan's Banswara district was denied medical insurance by the Employee State Insurance Corporation, where he was registered 15 months prior to his admission in an ESI registered hospital for Gaucher's disease.
Gaucher's disease is a rare genetic disorder that causes the liver and spleen to swell and causes sever bone pain requiring immediate medical care. The patient will need treatment for lifetime that could cost anywhere between 40 lakh to 2 crore.
For recourse, Vyas's father had to move the Delhi High Court, which directed the ESIC to pay for the treatment of Utransh and six other children suffering from such genetic disorders.
Dharmender Singh, a 24-year-old from Sultanpuri in Delhi suffers from a rare disease called Mucopolysaccharidosis, that results in gradual loss of vision, shortening of fingers and, in some cases, abnormal growth in the body. The disease is associated with severe body ache. He was also denied medical assistance from the ESIC even though his father is registered under the scheme.
In 2014, the ESIC revised the guidelines for the scheme which limit the reach and benefits granted under it. The guidelines limits the expenses a family can avail in a year to Rs 10 lakh. So in cases of expensive operations like a liver transplant or a patient suffering from a rare genetic disorder, the ESIC will have to decide on a case-to-case basis whether the beneficiary is eligible for insurance.
This delay in deciding on a case to case basis at times can be life-threatening.
With many complaints and employees approaching the courts for recourse the apex consumer commission pulled up ESI Corporation and its hospitals, stating that it is "beyond imagination" that ESI registered hospitals do not have proper facilities to treat millions of people.
The National Consumer Disputes Redressal Commission, based on a petition filed by A Nageswara Rao, directed the ESI Corporation to pay Rs 2 lakh as compensation and Rs 5,000 as litigation. Rao's wife died after having to shift hospitals thrice due to lack of adequate medical facilities as directed by the ESI officials
"It is beyond imagination to comprehend that the petitioner, which is a national-level organisation entrusted with the responsibility of looking after health of millions of employees and their families, does not have proper arrangements to ensure that the needy patients are given to proper and prompt treatment within their own hospitals, or in the hospitals where they have made tie-ups," the commission said.
"What is astounding is the insensitivity of the ESIC officials in dealing with these cases. Bhure's case is not an isolated incidents. I have been approached by patients with similar complaints of harassment," says Ashok Aggarwal, an advocate who has appealed to the high court complaining of ESIC's failure in treating many patients in need of urgent care.
The above cases show that there is an urgent need for the ESIC act to be overhauled with it being the only social security net for workers across the country.