Good, bad and ugly: the National Family Health Survey 4 has it all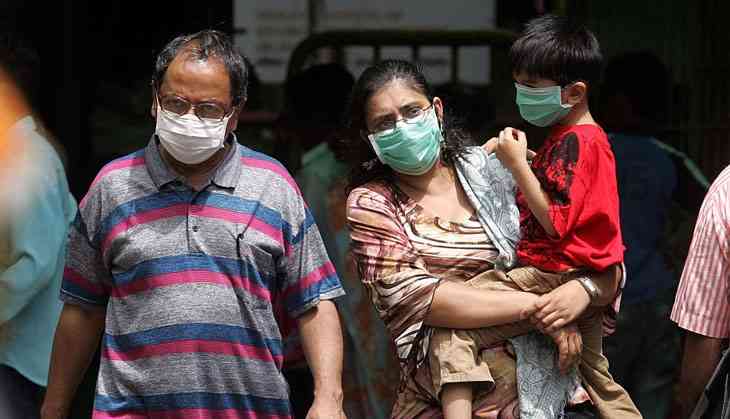 (Kunal Patil/Hindustan Times/Getty Images)
The latest National Family Health Survey, (NFHS 4 conducted in 2015-16), has several positives, particularly when it comes to women's empowerment - particularly in areas such as like literacy, economic empowerment (women with bank accounts/mobile phones) - and key health indicators.
But even though the number of child marriages has reduced, the girl child still remains unwanted.
Another interesting aspect, which may point to the fact that more and more women are finding the courage to speak out the violence in their daily lives, is the increase in domestic violence reports.
The survey shows that 84% of married women faced gender-based violence in the last one year - an increase from 76.5% in the year 2005-06.
The next generation
The infant mortality rate (deaths per 1000 children) has decreased from 79 in 1992-1993 to 41 in 2015-16.
The rate of change is more substantial in rural areas, from 86 in 1992-93 to 46 in 2015-16.
The under-5 mortality rate has also decreased with rural India showing the way with a decrease from 119 to 56 compared to a decrease from 75 to 52 in urban areas.
Immunisation data also shows positive numbers. Urban India showed an increase in immunisation numbers from 42% of children aged between 1 and 2 years receiving complete immunisation in 2005-06 to 62% in 2015-16.
Health and obesity
Tobacco and alcohol consumption has decreased among adults aged between 15 and 49 years over the last decade – from an average of 10.8% in 2005-06 to 6.8% in 2015-16.
The survey found that the proportion of overweight men in the country has doubled over the past decade. It also revealed that one in five women are now overweight.
According to the survey, the number of men (adults age 15-49 years) who are overweight or obese was 18.6% while the NFHS-3 data collected in 2005-06 showed 9.3% men were overweight or obese.
Similarly, 20.7 per cent women in the country were found to be overweight or obese during NFHS-4 in comparison to 12.6 per cent during the NFHS-3.
Another interesting statistic that the data puts forth is the abysmal increase in the number of women and men having knowledge of HIV/AIDS. Only 20.9% of women and 32.3% of men aged 15-49 years have a comprehensive understanding of the disease from 17.3% and 33% in the year 2005-06.
However, 55% of women and 77% of men knew that condoms could reduce the chances of contriving the disease. This shows a widespread lack of awareness and the taboo associated with the disease.