Blackheads treatment is easier, more effective with these home remedies
Catch Team
| Updated on: 11 January 2017, 19:38 IST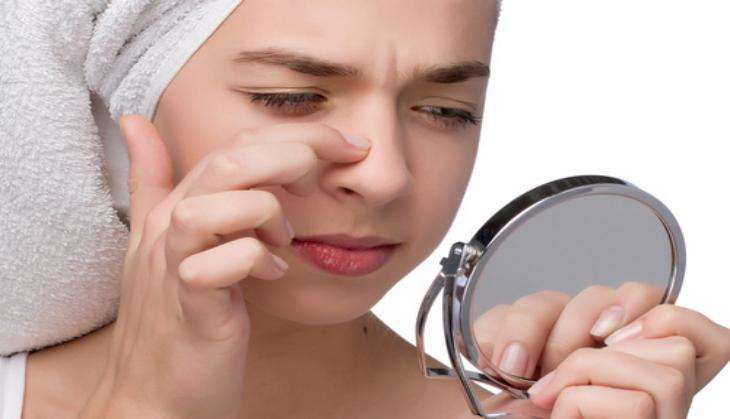 Blackheads treatment is easier and effective with home remedies. Here we discuss some of the best methods with ingredients like lemon juice, honey, baking soda, cinnamon, oatmeal, green tea leaves and turmeric that can make your face completely rid of blackheads. Have a look, try it out.
Baking Soda
One of the most effective treatments for blackheads is applying baking soda paste by mixing mineral water to clear skin impurities. It is suggested to use twice a week. Allow the paste to dry on face and rinse off with warm water.
Cinnamon
A paste of cinnamon powder and lemon juice helps in making the face free of blackheads. Applying overnight is suggested for 10 days to get best result. Wash off face with normal water. A pinch of turmeric and honey can also be mixed to make the paste.
Oatmeal
Oatmeal and yogurt mix is undoubtedly the best for keeping the skin free of blackheads. Make a paste of oatmeal with one teaspoon of honey and juice of four tomatoes. Scrub the paste on face for about 10 minutes and wash it off. The mix can also be made with plain yogurt, lemon juice and olive oil with oatmeal. Apply it on entire face and let it dry. Rinse and wash off with water.
Lemon Juice
Lemon juice too works good in removing blackheads from face. It is suggested for all types of skins. Half lemon mixed with few drops of honey is suggested to be apply on face for about 10 minutes twice a week. Little sugar can also be added for extra exfoliation. To make a facial cleanser at home you can mix lemon juice with rosewater or milk.
Green Tea
Make a paste of dry green tea leaves with water and scrub gently on face for about three minutes. Rinse it off with lukewarm water thereafter to get rid of blackheads with deep cleaning of oily skin.
Honey
Natural honey has a balancing quality that helps in removing blackheads as well as keeping the oily skin good and healthy as honey hydrates and tightens skin pores resulting with a clear complexion.
Turmeric
Turmeric too is good in removing blackheads from face. A paste made of turmeric power with mint juice is suggested to be applied in affected areas for few minutes and thereafter wash off with lukewarm water. A different past of turmeric, red sandalwood and milk can also be applied for 10 minutes.
Epsom Salt
Epsom salt mixed with few drops of iodine in a little water is a good, effective and natural way to treat blackheads. Apply on the affected area with the help of cotton ball and leave the mixture to dry. Wash it with clean washcloth.
Cornmeal
Cornmeal is highly effective in cleaning dirt out of face. A tablespoon of its power is suggested to mix with water or milk. Use steam to open the pores before applying the paste. Gently massage in circular motion is needed while applying the mixture and thereafter rinse with cold water to close the pores.
(This story has not been edited by Catchnews staff and is auto-generated from a syndicated feed.)