Antibiotic resistance is serious. And Health Ministry is now concerned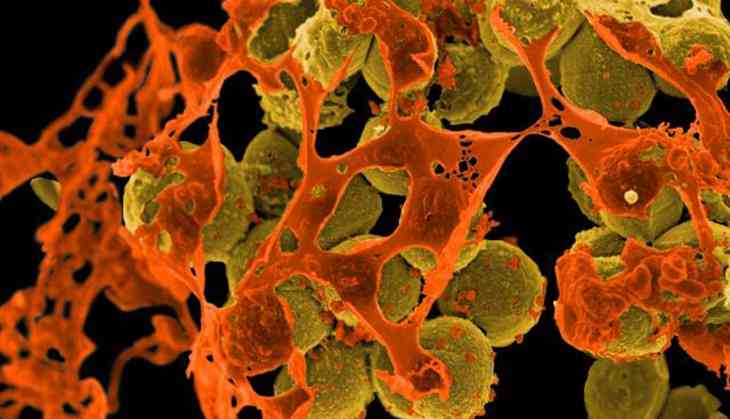 Anti-microbial resistance (AMR) is a grave threat – it could cause critical antibiotics to fail, with bacteria becoming increasingly resistant to them.
To tackle what could be a national health emergency in the near future, Union Health Minister JP Nadda on Wednesday urged several ministries to come together to solve the problem.
Nadda pointed out that the misuse of antibiotics in the medical and livestock industries was one of the root causes of this problem, and said this was a 'big challenge' that his ministry alone could not tackle.
On 22 February, the ministries of animal husbandry, agriculture, pharmaceuticals and environment will jointly launch a campaign against AMR and formulate new policies. "We will also have a memorandum of understanding (MoU) with all ministries together. We will also develop an action plan and policies will be directed in that direction," Nadda said.
Laws only on paper
One of the reasons why AMR is spreading at such an alarming pace is because of the abuse of antibiotics in livestock, where it is used to increase weight of animals or increase lactation. AMR makes microbes resistant to the drugs that treat them.
But the public sector can only go far in tackling AMR. Health experts, activists and health secretary CK Mishra believe much is left to the private sector, where auditing and other regulations are not easy to enforce.
In addition, doctors and health experts contend that laws against the irregular use of antibiotics exist only in name.
India has a restricted antibiotic policy, part of the National Policy for Containment of Antibiotic Resistance, which aims to avoid unnecessary use of strong antibiotics. The law requires hospitals to collect data about resistant bacteria and a monthly data collection of the total consumption of all antibiotics used or consumed from medical stores.
The law also mandates an enforcement of regulatory provisions for the use of antibiotics in human, veterinary and industrial sectors. "Doctors or pharmacists can prescribe an antibiotic even in situations like viral infections, where there is no need for one," says a health expert with the Indian Council of Medical Research (ICMR).
Cases increasing
According to Dr Kamini Walia from the division of epidemiology and communicable diseases of the ICMR, national data from 2013 has shown that drug resistant infections are increasing in hospitals.
The data further that the so-called 'super bugs', such as Acinetobacter baumanii and Klebsiella pneumoniae, show as much as 70% resistance to Carbapenems. Carbapenems were once effective antibiotics to fight against pneumonia or urinary tract infections.
The now well-known New Delhi Metallo-beta-lactamase-1 (NDM-1) is also a gene which makes bacteria resistant to a broad range of antibiotics, including Carbapenems, along with penicillin and cephalosporins. Late last year, an American woman in her 70s contracted with an infection while being treated for a thigh bone fracture in India two years ago, and died due to antibiotics failure. Later, doctors found the presence of NDM-1 in her system.