Antibiotic resistance is a real threat. India needs to wake up to it now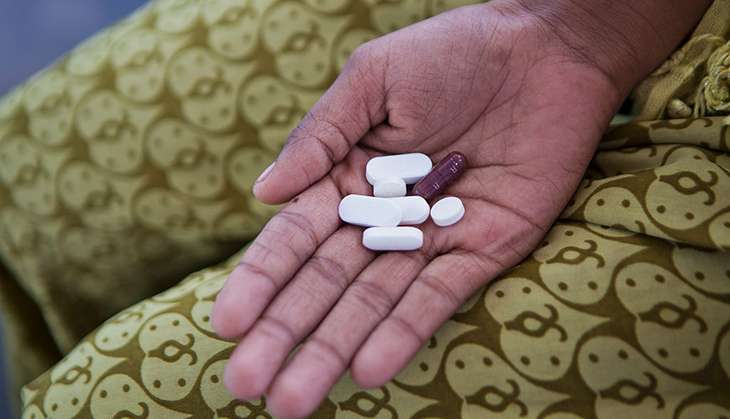 On 21 September, the United Nations General Assembly will convene a one-day high-level meeting at the UN Headquarters in New York on Antimicrobial Resistance (AMR), with the participation of member states, NGOs, civil society, the private sector and academic institutions, in order to provide input.
The objective of the meeting is to summon and maintain strong national, regional and international political commitment in addressing the issue of AMR, which causes critical antibiotics to fail. The main agenda is to increase awareness about AMR.
Medecins Sans Frontieres (also known as Doctors Without Borders), a medical humanitarian NGO, says it continues to witness first hand the emergence of antibiotic resistance in its projects in a wide range of contexts, such as child nutritional centres in Niger and adult trauma centres in Syria. This makes it a global concern.
The meeting would also take up the resolution of members states to emphasise and give a paramount significance to realise that AMR poses a significant public health challenge. The World Health Assembly Resolution 68.7, entitled "Global Action Plan on Antimicrobial Resistance" signifies a global consensus on the issue and the urgency to tackle it.
Why India has to worry about AMR
After years of neglect, in 2008, an enzyme named Metallo-beta-lactamase-1 was detected in New Delhi. The enzyme was rendering bacteria resistant to a broad spectrum of antibiotics.
In 2011, the Union government came up with a National Policy for Containment of Antimicrobial Resistance in India, in order to try and curb a health concern that was spiralling beyond control.
Dr Kamini Walia from the division of epidemiology and communicable diseases of the Indian Council of Medical Research (ICMR) says that national data from 2013 has shown that drug resistant infections are increasing in hospitals. The ICMR data shows that the so-called 'super bugs', such as Acinetobacter baumanii and Klebsiella pneumoniae, show as much as 70% resistance to Carbapenems, a once-effective antibiotic to fight against pneumonia or urinary tract infection.
"It's not just Asia; the trend is visible across South East Asia, with various countries showing high-levels of AMR with many antibiotics failing," says Prof. Chand Wattal, chairman of the Dept of Clinical Microbiology and Immunology at the Gangaram Institute for Medical Education and Research in Delhi.
BRICS countries (Brazil, Russia, China, India and South Africa) accounted for a 76% increase in antibiotic usage.
How to prevent AMR
1. Better diagnostic tools:
A lack of affordable and effective diagnostic tools hinders effective diagnosis and appropriate treatment. AMR is largely caused due to overuse or abuse of drugs/antibiotics the patient may not necessarily need.
At times, the diagnosis itself is more expensive that the drugs, in which case patients just opt for directly buying the drugs they don't need. A patient can just buy an antibiotic over the counter without even diagnosing what the disease is. Affordable diagnosis is imperative.
2. Adequate vaccine coverage: To reduce antibiotic usage, the best solution is to ensure wider vaccine coverage. According to MSF, adequate vaccine coverage for pneumonia, for example, could avert up to 11.4 million days of antibiotic use, and reduce the number of days a person spends on antibiotics by 47%.
This would require India to adhere to the Global Vaccine Action Plan and ensure affordability of vaccines. This would mean asking manufacturers to lower the prices and speeding up market entry for new manufacturers of drugs
3. A national plan to combat AMR, as per the Global Action Plan: The plan should be adequately resourced to ensure national needs and priorities are addressed. Activists allege that the government is still not serious on the matter. "Even on paper, they haven't been anywhere close to adhering to the UN resolution," says an activist working in the field.
4. Increase in investment in R&D to address AMR: There is a great need for research into new diagnostic tests, which would quickly identify bacterial infection and detect common resistance patterns in order to ensure targeted and appropriate therapy.
5. Avoiding over-prescription by the private sector: The issue also lies with many doctors prescribing medicines and antibiotics that may not be necessary, and could lead to the patient overusing them.
But above all, the biggest need is to spread awareness, of which there is very little at present. AMR is a looming endemic, which could render more than half the most used antibiotics completely useless.
Edited by Shreyas Sharma
More in Catch
Apocalypse now: in less than 10 years, antibiotics may be useless
What will happen when antibiotics stop working?
Soviet-era treatment could be the new weapon in the war against antibiotic resistance