World Environment Day 2018: Host country India to focus on 'Beat Plastic Pollution' theme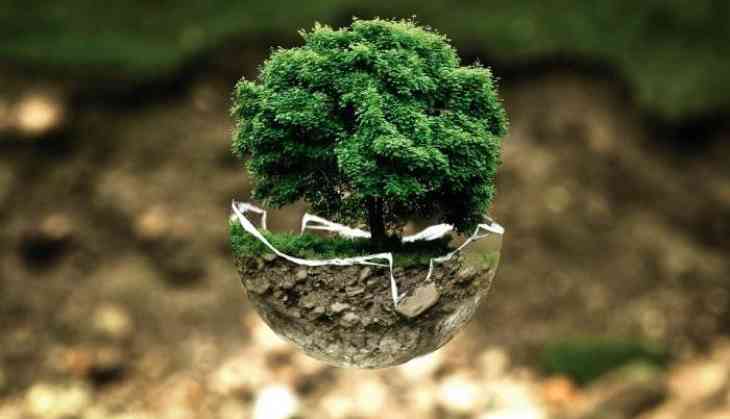 World Environment Day occurs on the 5th of June every year, and is the United Nation's principal vehicle for encouraging awareness and action for the protection of our environment.

The day is important for encouraging worldwide awareness and action for the protection of our environment. It first began in 1974, it has grown to become a global platform for public outreach that is widely celebrated in over 100 countries. World Environment Day is the for people to do something to take care of the Earth.

Every year a theme is organised for the World Environment day which focuses on a particular pressing environmental concern. The theme for the World Environment Day 2018, "Beat Plastic Pollution".
Single use plastics are choking up our planet and our oceans. We must all take individual action and embrace the efforts of young people to care for environment. Nairobi is on board to #BeatPlasticPollution and keep our environment green! Tag you're all it! pic.twitter.com/g5tgrBcbDm

— UN Environment (@UNEnvironment) May 29, 2018
The objective behind choosing this theme is to make sure that we avoid the use of plastic in our daily lives and to reduce the burden of plastic pollution on our natural places, our wildlife - and their own health.

While plastic has many valuable uses, we have become over-reliant on single-use or disposable plastic - with severe environmental consequences.
Also Read: How govt's sluggish approach has thrown Shimla into an unprecedented water crisis
For consumers, the #BeatPlasticPollution action is clear - if you can't reuse it, refuse it.
But what about manufacturing? Here are some innovative alternatives to help fight plastic waste. https://t.co/f2cJIaAYyW

— UN Environment (@UNEnvironment) June 2, 2018
Every World Environment Day has a different global host country, where the official celebrations take place. This year it is India. Prime Minister Narendra Modi will address an event marking the World Environment Day today. He will also visit the exhibition set up on the occasion at the Rajpath lawns.
Here's just one example of what you can do to #BeatPlasticPollution. Learn more about the problem & the solutions here: https://t.co/2ClMr9xQzk #WorldEnvironmentDay pic.twitter.com/VwLLeu1Lyv

— UN Environment (@UNEnvironment) June 3, 2018
Union Minister of State for Environment, Dr Mahesh Sharma told ANI that, "plastic is a necessity for us, but it shouldn't become a curse. We have to abolish the use of single-use plastic in the world. We have a responsibility towards environment and mother nature".
Our aim is to make India and world's home plastic-free to avoid enormous pollution to our environment and to our own health. This must stop and there's no one better to inspire to this than Mahatma Gandhi and Sadhguru, said UN Environment Executive Director, Erik Solheim to news agency ANI.
Also Read: They said it would but it didn't rain? Here's how IMD plans to fix that