Weather Forecast June 21: Heavy rainfall in Kerala, Karnataka; Hot In Delhi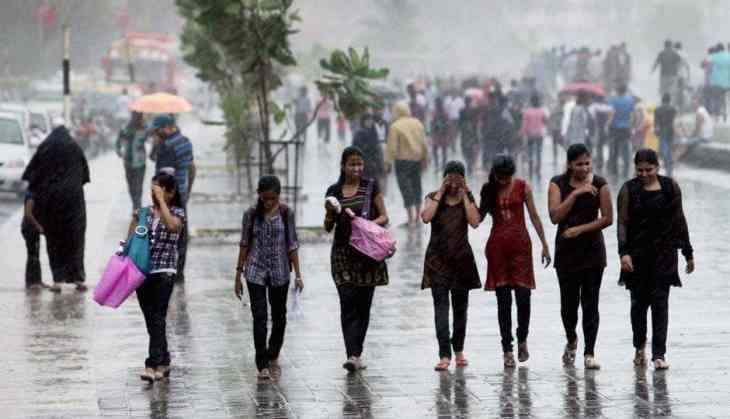 Monsoon is expected to arrive at north India after 24 June. In its latest weather report, the India Meteorological Department (IMD) said the southwest monsoon could not advance for the last one week because of weak flow.
According to the expert [Skymet Weather], currently, monsoon coming out as weak over the country, with rains restricted to regions like the West Coast, Northeastern states and along with Central India.
In fact, there is no prospect of further advancement of Southwest Monsoon for at least the next 4-5 days.
To begin with South India, the trough extending from North Madhya Maharashtra up to Kerala Coast through Karnataka would give heavy rainfall over the parts of Madhya Maharashtra, South Konkan & Goa, Coastal Karnataka and Kerala.
Besides this, scattered light to moderate rains may take place over Interior Karnataka, while isolated showers can be expected over Andhra Pradesh and Tamil Nadu.
Now, forecasters are expecting the rain intensity to pace up over Telangana, is it an indication to take out the umbrellas from the closet.
Looking at east and northeastern region; the trough extending from East Bihar up to North Bay across Gangetic West Bengal would bring light to moderate showers over East Bihar, Jharkhand and Sub-Himalayan West Bengal.
It looks like South Rajasthan and Gujarat would have to entreat the rain gods, as the tenor of hot and dry weather will persist.
Dry north westerlies will keep the weather hot and dry over Punjab, Haryana, Delhi, North Rajasthan and West Uttar Pradesh.
The weather information is originally published on skymetweather.