UK & France may take 10 years more than India to phase out fossil fuel cars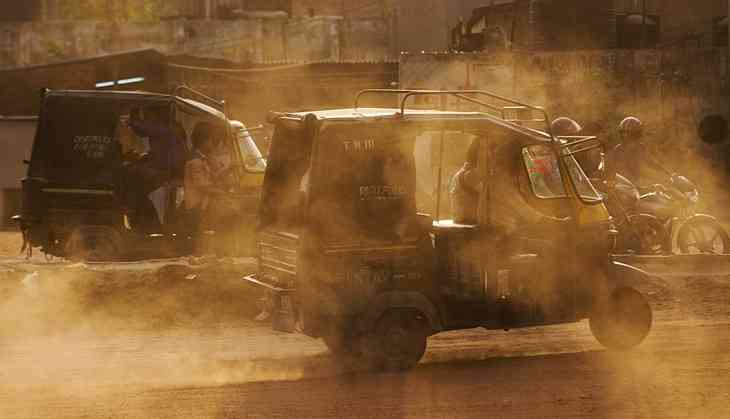 (Prashanth Vishwanathan/Bloomberg via Getty Images)
The United Kingdom, on 25 July, announced a plan to ban sales of new fossil fuel-powered petrol and diesel vehicles from 2040, thus joining France.
This is part of the government's clean air plan that has been at the centre of a high court battle for many a month. The government is claiming that airborne pollution is the "biggest environmental risk" in recent times and cutting sales of all 'polluting' vehicles is a step in the right direction for tackling pollution.
All of this is part of a £3 billion strategy to alter the roads, retrofit the buses and tweak the patterns of traffic lights. All this in an effort to reduce emissions and for greater efficiency.
The move will also take hybrid vehicles off the road.
" Poor air quality is the biggest environmental risk to public health in the UK and this government is determined to take strong action in the shortest time possible," a UK government spokesperson said.
While the plan may be in line with Macron's efforts in France, a developing country, by the name of India, is one step ahead of the curve.
France's ecology minister Nicolas Hulot laid out the ambitious plan in early July, a day after Volvo said it would only make fully electric (or even hybrid) cars from 2019 onwards.
While France and the UK have set the target for 2040, India's power minister Piyush Goel has said that the country is looking to have an all-electric car fleet by 2030.
"We are going to introduce electric vehicles in a very big way. We are going to make electric vehicles self- sufficient like Unnat Jyoti by Affordable LEDs for All (UJALA). The idea is that by 2030, not a single petrol or diesel car should be sold in the country," Goel said back in April.
That's a difference of 10 years. If a country with a billion-plus population can hope to do it, the question is, why can't the developed nations?
Media reports across the world have hailed the decision in France and the UK as "a bold move" and "another big step". India may have been on the back foot yesterday when it said no to the introduction of driverless cars, but the decision by the UK government makes India look real good.
Sales of electric and hybrid cars in India may lag behind with respect to the rest of the world, but setting an ambitious target that is ten years before developed countries with a network of superchargers, is a bold step indeed.