Toxic breath: 3 Indian cities among the world's most polluted & more you need to know
Catch Team
| Updated on: 28 September 2016, 19:59 IST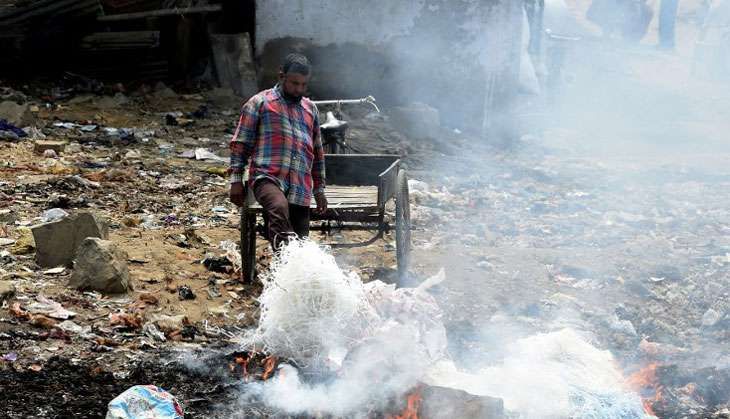 Three in four people who die from air pollution are from India. This fact comes from the latest report by the World Health Organisation (WHO). The report is titled Ambient air pollution: A global assessment of exposure and burden of disease. The data for India is for the year 2012.
The report says the most of these deaths are from cardiovascular diseases, chronic obstructive pulmonary diseases and lung cancers, all caused by outdoor air pollution.
Here are the snapshots from the report:
- The approximate number of Indians who died from air pollution in 2012.
- Gwalior, Allahabad, Patna, Raipur and Delhi are top polluted cities in India.
- Or 9 out of 10 deaths from air pollution occur in low and middle-income countries.
- Globally, 9 out of 10 people are breathing poor quality air.
- "One in 10 cities across the world live and breathe air that does not meet the WHO air quality guidelines. That equates to 1 in 9 deaths being attributed to air pollution," said Lesley Onyon, Regional Adviser of the World Health Organisation in Delhi, as reported by NDTV.
- The number of India cities that find a place among the top 10 most polluted megacities.
- These are Delhi, Mumbai and Kolkata. China, also known for poor quality air, has only two cities in this list.
- Riyadh, followed by Delhi are two of the most polluted megacities in the world.
- Major causes of air pollution according to the report are - 'Inefficient modes of transport', 'household fuel and waste burning', 'coal-fired power plants', and 'industrial activities'.
- Additionally, air pollution can also be caused due to dust storms, especially in desert regions.
UN Sustainable Development Goals aims to reduce deaths and diseases caused by air pollution by 2030. In India, it will be a daunting task as the problem is heading towards being a disaster of epic proportions.
Edited by Jhinuk Sen