The #COP21 Deal: And why we will be talking about it for the next 15 years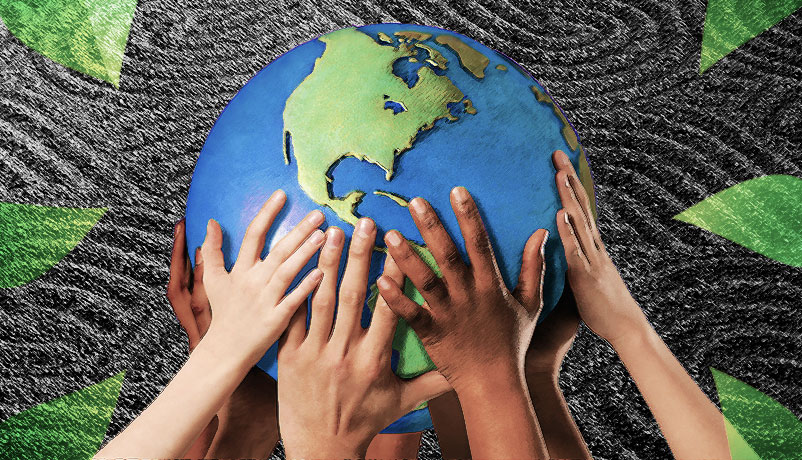 The summit
The COP21 summit was organised with the massive objective of tackling climate change
The final agreement will dictate the climate change debate till 2030
The features
The deal accepts that rich and poor nations have differing responsibilities
But it doesn\'t clearly define \"developed\" and \"developing nations\"
More in the story
How far does the final agreement address the key issues?
Is the summit a victory for India?
COP21, the historic UN climate change conference, ended in Paris on 12 December.
The final agreement was adopted with full consensus at 7:30 pm Paris time, midnight in India, after two weeks of hectic negotiations. The negotiations had already been extended by one day, and the final adoption of the agreement delayed by nearly two hours.
Also read - #COP21 may decide on 1.5 degrees Celsius target. And that's a great thing
In force from 2020 to 2030, this is a climate deal you will hear about for the next 15 years.
The Paris agreement will dictate everything from how electricity is generated to how rich nations help poor ones deal with floods, droughts and storms.
Climate change is a mega-issue threatening the very existence of humanity. The industrial revolution (that started in the 18th century) put us on a fossil fuel addiction. It powered everything from electricity to factories to agriculture. But such fuels release large amounts of gases that trap the sun's heat in our atmosphere.
This has caused global warming. The earth has already warmed up by nearly 1 degrees Celsius. Global warming has changed the world's climate, raised sea levels, caused severe storms, killed animals and plants.
It is a threat to humanity itself. The Paris agreement now aims to deal with it. The deal has been in the making for over 4 years.
Clearly, this is a historic and massive objective. How well has it achieved this?
What's good
1. Different responsibilities
This was one of the major demands of developing nations, especially India. Since developed nations got rich by using fossil fuels and causing global warming, they are morally responsible to both cut down emissions the most and assist poor nations in dealing with climate change.
Rich nations have been trying to rewrite this principle, even though it was enshrined in the United Nations Framework Convention on Climate Change (a constitution of sorts for climate change negotiations).
Thankfully, the principle is included in the agreement, although with a caveat that it is applicable not universally but "in the light of different national circumstances".
2. The target for 1.5 degrees
Earlier, the goal was to limit global warming to a rise of 2 degrees Celsius over pre-industrial era temperatures. But this was a death sentence for at least three island nations and countless coastal cities and villages, which would have been submerged under seawater.
For them, 1.5 degrees is the right target. The Paris deal for the first time acknowledges this. It aims to keep temperatures "well below" 2 degrees and "pursue efforts" for a 1.5 degree goal.
3. Sustainable lifestyles
The agreement's preamble mentions the need for sustainable lifestyles, and how rich nations should "take the lead" in this. This is seen as a small victory for India, which has been complaining about the West's ecologically destructive consumption habits and lifestyles.
Paris deal aims to keep global warming well below 2 degrees and work towards a 1.5 degree goal
4. Transparency
The deal talks about making countries' climate actions more transparent. But it makes it stricter for rich countries. But it is flexible based on each nation's "circumstances", making it less strict for poorer nations.
This is again a win for India, which has been saying that rich nations should be the most transparent, with developing nations gradually catching up.
5. One last chance to do more
COP21 had, for the first time, allowed nations to set their own goals for cutting down global warming. But what most nations committed was barely sufficient - it will still cause warming up to about 3 degrees.
The Paris deal says countries can submit more ambitious goals by 2018, two years before the agreement comes into force.
What's not
1. Definition of developed/developing nations
Interestingly, COP21 has done away with the existing definition of developed and developing countries.
In 1992, a list of developed nations was defined in the UNFCCC. These nations were known as "Annex-1" nations. But the new deal has no word about Annex-1 nations. It just calls them developed nations.
"The new definition is not clear, though the deal text says there will be an objective assessment of who falls under which category," said Sanjay Vasishth, director at Climate Action Network South Asia. He said this was a way to include countries like Saudi Arabia and South Korea as developed nations, as they were not included in the 1992 list.
Also read: #COP21: Modi ambushes Obama. Ticks off the US & other rich nations
2. Loss and damage
The "loss and damage" clause would have made rich nations liable for all the harm global warming is causing. It would have even allowed poor nations to calculate all such damages and claim monetary compensation. But this has been just given lip service in the deal text, without any of these rights.
This has been described as a big loss for nations most vulnerable to climate change impacts, like Bangladesh.
"Countries like Bangladesh will not be able to seek assistance from richer nations and we will be left alone to face up to these disasters. Those who have polluted the planet most have gone scot free in this iteration of text," said Rezaul Karim Chowdhary, Executive Director of Coastal Association for Social Transformation Trust (COAST).
India's point that rich nations need to move towards sustainable lifestyles has been accepted
3. The goals are not specific
The long-term goals in the deal are to ensure emissions reach a peak sometime between 2050 and 2100, and start falling soon after. This is weaker, and less specific, than earlier drafts that mentioned exactly how much emissions should fall by 2050 and 2100.
Greenpeace, in a statement, criticised the deal for going soft on cutting fossil fuels. To achieve net zero emissions, it said, "effectively means we need to phase out fossil fuels - the easiest to cut - by 2050."
4. Finance
One of the biggest demands of developing nations has been for rich nations to provide them financial assistance to shift to cleaner energy sources. This has not been properly addressed. It says that developed nations should provide finance, and developing ones can do so voluntarily, there are no concrete steps.
"There are nods in the right direction in many places in the text - nice words, but carefully placed to have no legal meaning," said Adriano Campolina, Chief Executive of ActionAid International.
MORE IN CATCH - Tough Love: Angela Merkel is TIME's 'Person of the Year 2015'
The future is curved: Samsung's folding phone may finally be around the corner