India to ratify Paris climate deal on 2 October. What will it mean?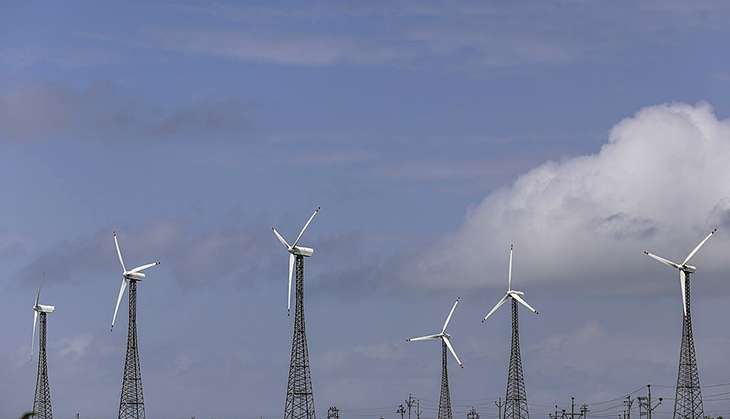 Prime Minister Narendra Modi announced India would ratify the Paris Agreement on climate change on 2 October, Mahatma Gandhi's birth anniversary. But what will this mean for India? What will it entail?
Ratifying the Paris Agreement means India, responsible for 4.1% of the world's greenhouse emission, will have to get its act together to implement all the promises it made in the run-up to the agreement to cut down emissions, including ramping up solar power capacity 25 times and planting several million trees.
India will be among the late joinees to the deal agreed to at last year's COP-21 conference. Being an international treaty, it needs the backing of a certain number of countries to reflect an international consensus. Specifically, at least 55 countries, representing at least 55% of CO2 emissions, have to ratify the deal to make it comes into force. Until now, 61 countries, representing 48% of emissions, have done so.
The steps that need to be taken
In the first step, PM Modi will need to meet his Cabinet and take a decision to ratify the Paris deal. That's all, actually.
According to a World Resources Institute study, India has among the least domestic requirements to ratify the deal, requiring just the Cabinet signatures; not even Parliament approval.
In contrast, China needed executive approval as well as majority consent from a legislative body. Japan requires two legislative bodies to approve the deal, and the United States needed approval from both its houses of Congress.
But this doesn't mean Modi won't have to go to Parliament.
Implementing the Paris deal requires a great number of policy decisions, and some of these may need new laws.
Tall promises, difficult to achieve
India had made several promises before the COP-21 summit, called 'Intended Nationally Determined Contributions'. Since the country is going ahead with the deal, the word 'intended' will now be dropped, and India would need to implement them.
Some of these promises happened to be very tall.
To cut carbon emitted per rupee of GDP produced, India has committed that by 2030, at least 40% of its electricity will be generated from non-fossil sources. This includes 175 gigawatt renewable energy capacity by 2022.
These are ambitious goals. For example, its stated 100 GW target by 2022 for solar energy is 25 times more than the 4 GW capacity as on 2015. Targets for wind, biomass and hydroelectricity are 200-250% of current capacities.
Money is the foremost challenge that India would need to face. India has itself said it would require over $2.5 trillion to fulfill all these targets, and has said it would achieve these targets only if other countries give it money and discounts on new technology. But since the Paris Agreement comes into force after 2020, while its targets are set for 2022, the government will need to start working immediately to gather funds.
On the policy side, implementing renewable energy promises requires nothing short of a transformation of India's power sector. This includes better efficiency, more financial stability, and a technical capacity to support renewable power, which happens to fluctuate.
On the institutional side, India already has the Ministry of New and Renewable Energy (MNRE) implementing national missions for each form of renewable energy. But these won't be enough.
What lies ahead
Admittedly, nobody knows for sure how the government will achieve these promises. Some studies give a sense of what lies ahead.
A recent Expert Group report of the NITI Aayog recommends that the government needs to take to measures around financially assisting power distributors and generators to start including renewable energy.
So far, although states have obligations to purchase a certain percentage of their power requirements from renewable sources, most states have not fulfilled them.
According to Bridge to India, a solar energy consultancy, to strengthen the regulatory framework India needs new laws, including a draft National Renewable Energy Act that the MNRE floated last year. India would also need to make amendments to the Electricity Act, 2003.
According to the World Resource Institute, India would also need to focus on the demand for renewable energy, including supporting off-grid solar power supply and developing cheap electricity storage systems.
Of the 175 GW target, 40 GW is expected to come from solar panels installed on rooftops - domestic and industrial. Right now, the government is trying financial incentives to attract buildings. If it decides to make this compulsory, this too will require legislation.
The other major promise India made was to capture 2.5-3 billion tonnes of CO2 by planting trees. Fortunately, this has already been covered by law. The Compensatory Afforestation Bill was passed by Parliament, paving the way to release nearly Rs 40,000 crore earmarked for tree plantations, which was lying in an escrow account pending passage of the Bill.
Sign of things to come?
The Paris Agreement was bound to be implemented even without India's ratification. By finally doing so, India will step into the new era of post-Paris climate-oriented policymaking.
The unlikely venue of its announcement - the BJP's national convention - and the bound-to-fail diplomatic manoeuvring behind its timing, would hopefully be in contrast to the planning and structured implementation that this new era demands.
Edited by Shreyas Sharma
More in Catch
A Trump presidency would spell disaster for the Paris climate agreement
US welcomes India's move to ratify key Paris Climate Change agreement
Paris climate change: China ratifies climate change agreement, US-China to fight global warming