Govt's power to cull animals declared as 'vermin' will boost poaching: PIL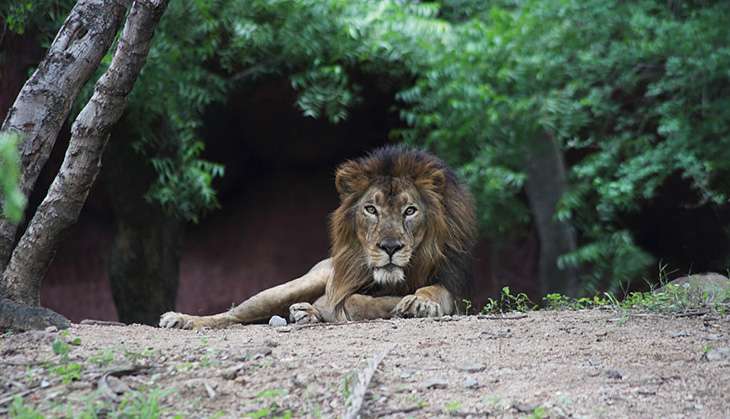 A couple of notifications passed by the Ministry of Environment and Forests, by which certain animals were declared as vermins, will open the floodgates of wide-scale hunting and poaching, a petition filed before the Supreme Court has contended.
The Hyderabad-based Wildlife Rescue and Rehabilitation Centre, an NGO involved in wildlife conservation and preservation efforts since 1999, has also challenged the constitutional validity of Section 62 of the Wildlife Protection Act. This provision vests in the Central Government to declare animals as vermins.
The petitioners have contended that the manner in which nilgais, monkeys and wild boars were declared as vermins in the states of Uttrakhand, Bihar and Himachal Pradesh would put even other animals, especially which belong to the endangered species, in mortal danger, even the threat of extinction.
The three notifications in question are F No. 1-26/2015-WL-I dated 3 February 2016, F No. 1-64/2015-WL-I dated 1 December 2015, and F No. 1-26/2015-WL-(pt) dated 24 May 2016.
The NGO, in a writ petition filed under Article 32 of the constitution, accuses the government of arbitrarily using its power and paving the path for the indiscriminate culling of animals which are a precious part not only of India's environment, but also integral to maintaining ecological balance.
Not only that, it has also contended that the central government had considered the opinion of only state governments, and has thus erred by ignoring what wildlife and ecological experts have to say.
In so far as hunting of any animal is concerned, Section 11 (1) (b) of the Wildlife Protection Act allows only the Chief Wildlife Warden to determine which all animals and birds can be hunted. A creature is legally classified as a vermin if it causes substantial damage to crops.
But before that, the petition contends, all efforts must be made to resolve the human- animal conflict, and measures must also be taken to rehabilitate animals deemed 'problematic'. None of these very vital steps have been taken, the NGO has stated in its petition.
Moreover, once any animal or bird is declared as a vermin, Sections 44 and 49 of the Wildlife Protection Act state that it is permissible to deal in its meat, and also carry on commercial trade in trophies and other articles made from its carcass. Invoking these two provisions, the NGO contends that unless the apex court narrows down the government's untrammeled powers, there is a high likelihood of creatures being killed and then smuggled in trophies.
At a time when more states are demanding powers to declare creatures as vermin - Maharashtra wants wild boars to be declared as such, while Goa is doing the same for peacocks, the petition is quite relevant. Moreover, since India has ratified the United Nation's Convention on International Trade in Endangered Species of Wild Fauna and Flora (CITES), the Wildlife Rescue and Rehabilitation Centre's legal action assumes even more importance.
The next date of hearing is 20 June, and it remains to be seen how the Supreme Court deals with the government's 'culling powers'.
Edited by Aditya Menon
More in Catch:
Is culling the solution to Shimla's monkey business?
Maneka-giri returns: Gandhi attacks own govt based on wrong facts
Shocking! Maharashtra forest department culls 300 wild boars, nil gais