Diesel/petrol taxi ban: 5 roadblocks the Delhi government has to clear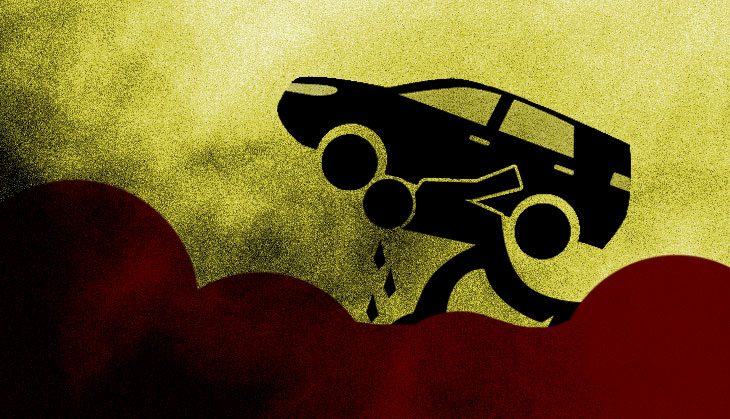 The Supreme Court had given two days to the Delhi government to come up with a detailed plan to phase out diesel cabs from the city. The deadline it has set is 4 pm on Friday, 6 May.
The apex court has pulled more than 30,000 cabs off the capital's roads, because they run on diesel or petrol, and not on the green Compressed Natural Gas (CNG). This has led to taxi unions coming on to the streets to protest; some have even blocked national highways leading to the capital.
Catch spoke to experts at the Transportation Research and Injury Prevention Programme (TRIPP) at the Indian Institute of Technology, Delhi, among others, to understand the issue in detail.
They say if the Delhi government is planning to come up with a framework to phase out diesel and petrol taxis from the city, it has to eliminate the following roadblocks first.
1. Technology and cost
Back in 1998, the Supreme Court directed Delhi's public transport system (buses and autorickshaws) to switch to CNG. This proved to be successful in cleaning up Delhi's air to quite an extent.
Malchand Chauhan, who owns Expert CNG Solutions, was part of the government's initiative to convert diesel buses to CNG in 2000.
He says that while the diesel-to-CNG change could make financial sense for the government, it wouldn't be so for private taxi operators. This is because diesel internal combustion engines cannot be directly changed to accept a CNG system, and each conversion would cost around Rs 1 lakh.
"The fuel-injection technology used in modern engines must be replaced by a spark-plug system, similar to a petrol engine," he says.
2. Retrofitting won't have desired effect
A research by the Centre for Science and Environment on CNG cars also shows that retrofitted vehicles aren't as successful in combating pollution as pre-fitted CNG vehicles.
Chauhan also explains that retrofitted CNG vehicles might not have the intended effect on reducing pollution as CNG kits for diesel vehicles are unauthorised and not properly tested.
So if the government plans to rely on CNG's low-emission benefits, taxi operators will have to buy new pre-fitted CNG vehicles.
3. Lack of CNG stations
CNG is a cheaper fuel in the long run, with the running cost of a car averaging around Rs 1.75/km. However, present infrastructre doesn't allow for a CNG car to travel from Delhi to Mumbai, for example, as there wouldn't be sufficient gas stations along the way.
CNG stations are almost completely absent outside the city boundaries of Mumbai and Delhi, and a considerable number of vehicles that enter the cities come from neighbouring states, which lack CNG fuelling stations.
Reports show that the police are already levying fines on diesel cars with All India Permit that cross the city. It would make no sense for these to switch to CNG.
4. Substandard pollution checking norms
In 2014, the Delhi government had announced that Pollution Under Control (PUC) certificates would be made mandatory for refuelling at stations. However, almost two years later, the law remains mostly on paper.
In fact, way back in 2000, the Supreme Court had ordered mandatory pollution checks of all vehicles, including automated inspection and maintenance system, to be set up at all stations.
A 2013 audit by the Central Pollution Control Board (CPCB) found that a large number of PUC centers across the capital, especially near the borders, were inadequately staffed, and used software that fudged emission data. They also used equipment that did not meet the standards set up by the transport department. It also found that PUC certificates were issued after recording false figures.
With no regular audit and checking of these centers, vehicles flouting norms comes as no surprise.
5. Lack of reliable research
Data showed there were no signs of reduction in pollution levels while the Odd-Even scheme was in place. However, there's a bigger problem - there seems to be a lack of data to prove any link between vehicular emissions and pollution levels.
Rahul Goel, a research scholar at TRIPP, says: "While there has been an increase in pollution monitoring centres and new technology to monitor, such as through the hand-held light-scattering systems, present research does not give any direct link between vehicular emissions and pollution levels. This is what the government should invest in."
Edited by Shreyas Sharma
More in Catch:
AgustaWestland: how Singhvi tore apart NDA's case against Congress
Move over pessimism. We just got a beautiful lesson in hope courtesy Leicester City
Uttarakhand: Centre may agree to a floor test. Will 9 Cong rebels vote?
Punjab gangster gunned down in HP. Rivals fight for credit on Facebook