#COP21: Here's what happened on Day-1 in simple sketches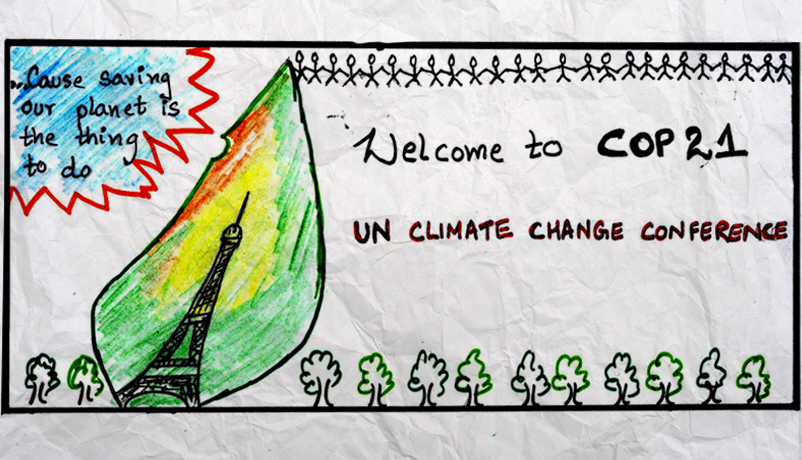 If courts can have sketch artists, then COP should have a doodler. Here are the highlights from the Paris Summit so far, in simple sketches. We decided to go old school (as one must with the environment too).
Opening Day
The much-awaited and potentially historic COP21 in Paris finally began on 30 November. Over 150 world leaders are currently stuffing their heads with climate change deliberations. Your newsfeed has, and will be, packed to the rafters with intense abbreviations, heavy climate change talk and a lot of noise.
Also read- The world is talking about this: the A-Z of #COP21
But honestly, the things you really need to know from the first day are right here: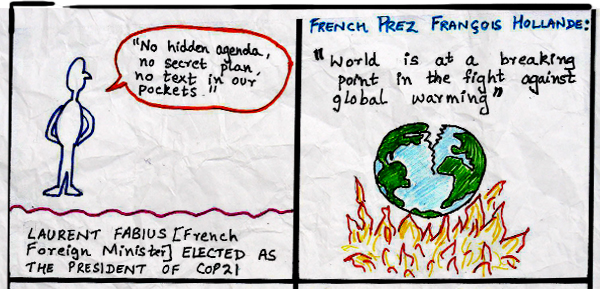 France is indeed batting strongly for the environment. Hollande has actually been rooting for a legally binding deal.
In his words: "If there is no binding accord, then there will be no accord".
Yayee to tough love.
US vs India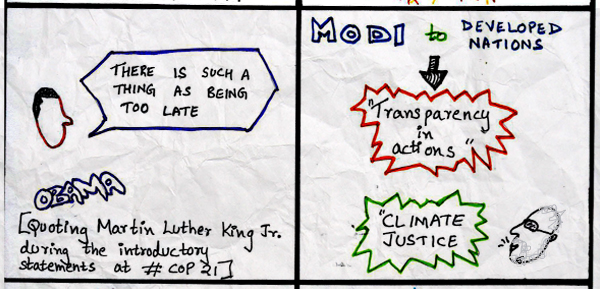 Like duh Obama! None of us want the Earth to implode. But how much is the US going to do? Their commitments are right now one-fifth of what their fair share should be.
Makes sense why Prime Minister Narendra Modi was firm in letting the developed nations know that they had to commit to more emission cuts. He threw up demands like "aggressive" action before 2020 and the need to retain the principle of equity in the final deal.
Two key agreements
India was a total champ on Day 1. Modi and Hollande announced the 'International Solar Alliance' and got more than 120 countries on board. They're hoping to raise over $1 trillion in solar investments.
The aim: embrace the Sun and reduce the use of fossil fuels. Solar is the way to go.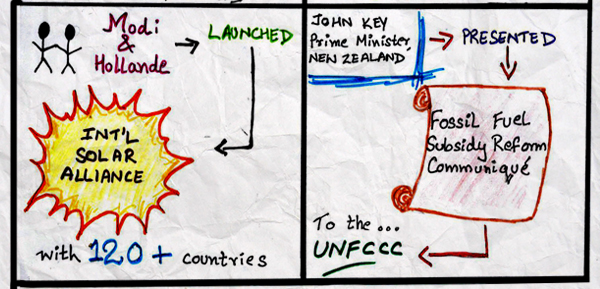 Show of strength from New Zealand too, with PM John Key revealing the 'Fossil Fuel Subsidy Reform Communique'. This was pretty remarkable because nearly 40 governments, loads of businesses and prominent international organisations called for the phasing out of fossil fuel subsidies.
If the plan works, we could be a step closer to keeping the global temperature rise to under 2 degrees celsius. Happy days!
Comic relief
Good thing too that New Zealand stepped up its game. They aren't exactly winning popularity votes. Nor is Belgium.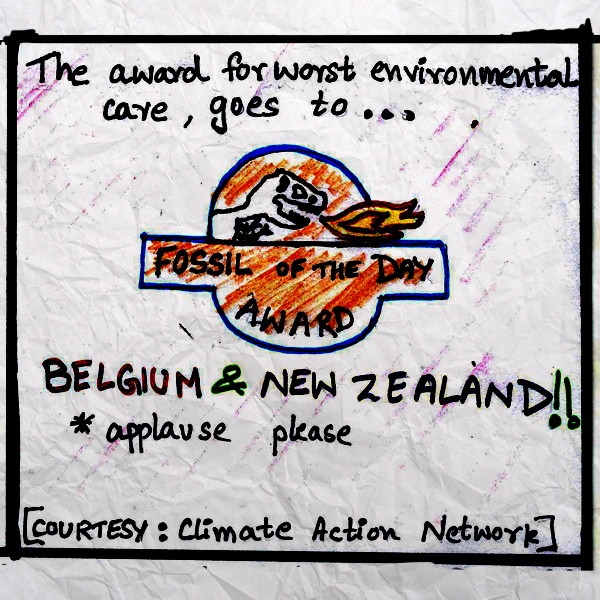 Can't wait for more action from the summit!
More in Catch:
#COP21: Modi ambushes Obama. Ticks off the US & other rich nations
India calls out rich nations' figures on climate funds. Here's how
Manohar Parrikar's US visit: Here are 6 things to watch out for
Why Mayawati will never let BJP appropriate BR Ambedkar