Global Harming: India's rich have a bigger ecological footprint than the world average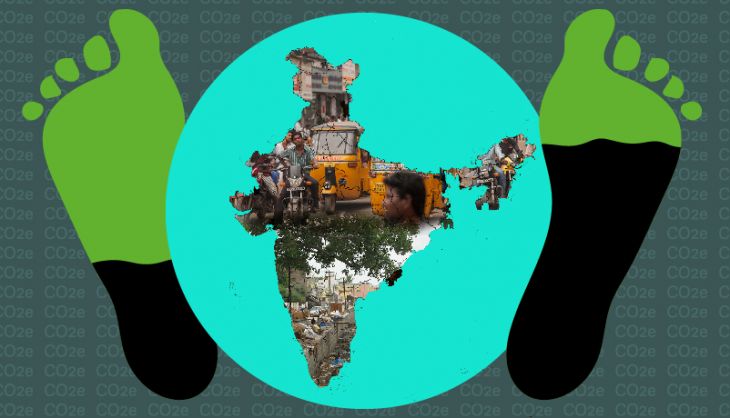 The claim
Environment minister Prakash Javadekar made tall claims about India at a global forum
He said Indians believe in \'need-based consumption\' and shun extravagance thanks to \'value systems\'
He added that Indians abhor wasteful consumption
The reality
Consumerism has been growing in India at an alarming rate, especially since globalisation in the 1990s
Well-to-do Indians are leading an unsustainable lifestyle in terms of consumption
It would take two Indias to meet our resource needs
Of all materials consumed, minerals and fossil fuels went up from 25% to 60% between 1961-2008
The future
The per person ecological footprint of the top 1% of Indians is 17 times more than the poorest 40%
Families earning more than Rs 30,000 per month have a carbon footprint just below the global average
This figure (5 tonnes per capita) is twice what is needed to keep global temperature rise to 2 degrees C
It is no secret that there's a growth in luxury goods in India. A 10-minute walk in any big city would attest to this.
Over the last few generations, lifestyles have changed significantly, and a culture of consumerism is setting in at a fast pace.
It is mind-boggling then, that environment minister Prakash Javadekar declared last week that Indians believe only in "need-based consumption" and shun "extravagant consumption", thanks to their "value systems".
The minister said this in Paris at a meeting of climate change negotiators from across the world. This meeting is a prelude to the important CoP-21 climate change conference there in December. He further added: "[Indians] have an ingrained sense of responsibility where wasteful consumption is abhorred."
Bigger footprint than world's average
The minister's remarks reflect ignorance of the increasing dominance of carbon-heavy lifestyles in India. Several studies of the country's resource use in the last decade indicate that our consumption is on the same path as that of industrialised nations. In fact, the well-to-do in India have a bigger ecological footprint than the world's average.
According to the Global Footprints Network, India's ecological footprint in 2011 was such that it needed 0.5 earths or two Indias to fulfill its resource needs. Of the total footprint, half is its carbon footprint.
This means that the nature of India's economy - which includes the 'lifestyle' Javadekar refers to - is such that it is heavily dependent on other countries' resources.
These charts tell the story. Notice how India's ecological footprint has increased sharply in the last decade, while no additions have been made to its bio-capacity i.e. nature's capacity to replenish our resources.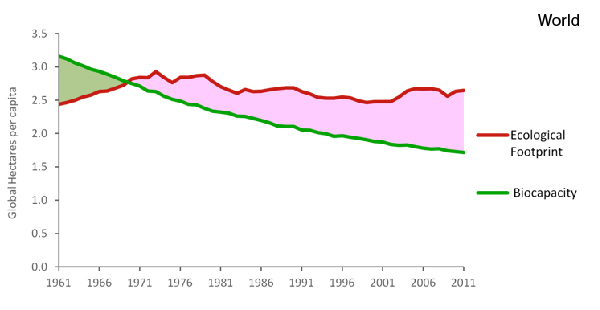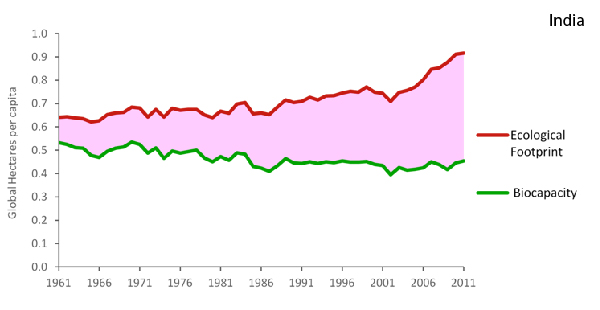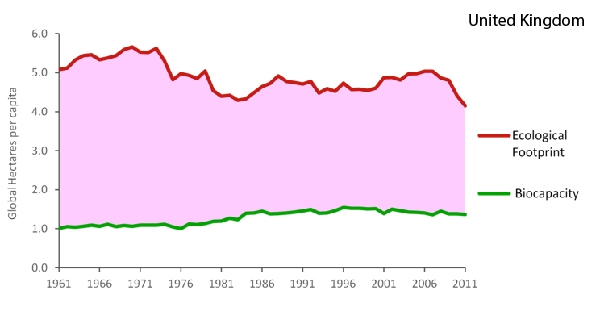 Alarming consumption of minerals
A typically sustainable, frugal lifestyle, as claimed by Javadekar, would have a larger share of naturally-occurring renewable materials and a minimal amount of materials that are extracted from the earth (such as metals and crude oil).
But the India growth story has been exactly the opposite. A pioneering study led by Simron Jit Singh at the Institute of Social Ecology, Vienna, profiles this change.
According to the study, India's consumption of minerals and fossil fuels, as a share of all materials consumed, was 60% in 2008, up from just 25% in 1961. This was compensated by a reduction in the share of biomass from 75% in 1961 to 40% in 2008.
Environment minister Prakash Javadekar claimed that Indians shun 'extravagant consumption'
This increase was commensurate with the growth in GDP - the pace quickened after the economic liberalisation policies of the 1990s and further sped up in the mid-2000s.
Singh concludes that these are worrying trends with an 'immense' impact around the world.
"If such national and local trends continue, the challenges for regional, national as well as global sustainability are immense in terms of future resource availability, social conflicts, pressure on land and ecosystems and atmospheric emissions," he says.
Growth of luxury goods
This reflects directly in the kind of consumption in India, at least in the well-to-do sections of society.
Take the example of cars. The trends in car sales are contrary to Javadekar's claims of 'abhorring wasteful consumption'. Around 100 luxury cars are sold every day in India. In a recent study on India's car sales, the research agency ICRA estimated luxury car sales are likely to triple in the next five years.
Another study, by research agency Euromonitor International, predicts luxury goods will grow in India over the next four years. Its insights on Indian consumer behaviour are worth highlighting.
"The luxury goods market is a very niche and premium market, and Indian consumers in general like to feel and see a product before making a purchase. This behaviour is more prominent when it comes to shopping for luxury goods. In addition, the amount of money spent on luxury goods is seen as an investment."
The danger of such resource-heavy consumption were famously highlighted in 2008 by Jamshyd N Godrej, then-chairman of the Confederation of Indian Industry.
"This suggests that business and government intervention are needed to reverse this risky trend, and ensure a sustainable future in which India remains economically competitive and its people can live satisfying lives," he had said.
Rich-poor balance
Which brings us back to the minister's comment - how is it easy to sell the notion that Indians lead a low-consumption, frugal lifestyle?
This is because the trend of unsustainable consumption has been seen only in a section of the population. The high footprint from such consumption disappears while being averaged out.
According to a calculation by ecological economists Aseem Srivastava and Ashish Kothari, the per person ecological footprint of the top 1% of Indians is 17 times more than that of the poorest 40% of the population.
The footprint of such Indians is at par with the world average, too. According to a 2007 survey by Greenpeace, families that earned more than Rs 30,000 per month had a carbon footprint just slightly below the global average carbon emissions of 5 tonnes per capita, and much higher than the 2.5 tonnes needed to keep the rise in world temperatures below 2 degrees Celsius.