Committed to reducing time period for environmental nods to 100 days: Prakash Javadekar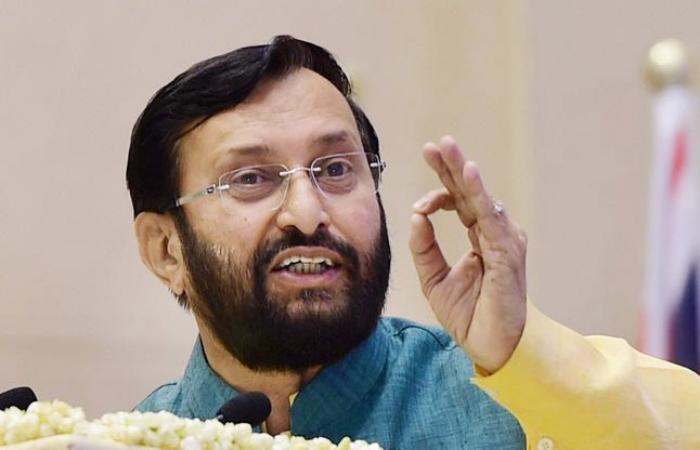 The average time period for environmental clearances for projects has been brought down from 600 to 190 days and will be further reduced to 100 days to provide ease of doing 'responsible' business, Union minister Prakash Javadekar said today.
The minister of state for environment, forests, and climate change said his ministry is also implementing rules for the management of e-waste, construction and demolition waste, solid, plastic and hazardous waste.
"We are committed to provide ease of doing 'responsible' business. Earlier, the average time for providing environmental approval was 600 days. We reduced it to 190 days by making the process transparent, decentralising decision and making everyone involved. And we are committed to bringing it down to 100 days," Javadekar said.
He was addressing a Confederation of Indian Industry (CII) session on 'Balancing Economic Growth and Sustainable Development' here.
"We also brought in sustainable sand mining development. We can't allow rivers to die and we also cannot have all restrictions. So, we have decided to give satellite mapping of sand in rivers which will tell how much and where can sand be mined," he said.
The government has also mandated a 24-hour real-time monitoring of pollution by various industries.
"There are 2,800 polluting industries which are under 17 critically polluting categories. The earlier method of physical sampling and lab testing was inadequate. With online monitoring, the situation has completely changed and monitoring can be done continuously.
"I get alerts on my mobile when any industry violates the rules or does not comply. So, the industries now are taking steps to install new equipment to meet environmental norms," he said.
The government is also reviewing the 2011 Coastal Regulation Zone (CRZ) notification to allow sustainable development along the coastline.
"I went to Andaman and there are about 572 beautiful islands. They are 90 per cent forest and rest are under CRZ so we cannot do anything. We will revise CRZ to allow sustainable development," he said, adding, "An inter-ministerial group is working on island development."
-PTI