Are Kaziranga game-keepers killing innocents? Experts rubbish BBC report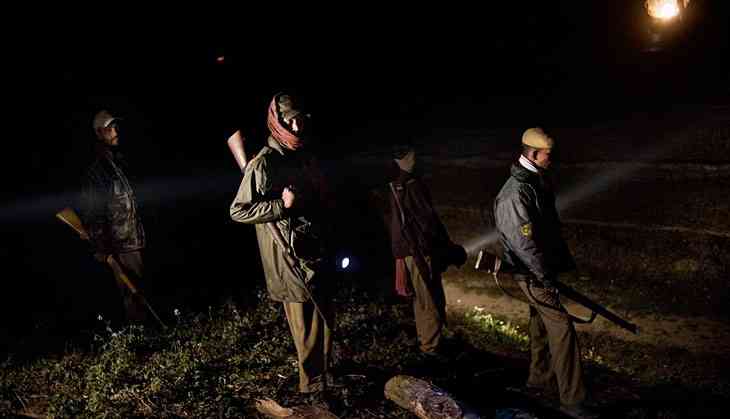 (Jonas Gratzer/LightRocket/Getty Images)
A report published by the British Broadcasting Corporation (BBC) as an introduction to the documentary 'Killing for Conservation', on the excesses of the forest department of Kaziranga National Park in Assam, has created a furore.
The documentary claims that the park rangers have been given "powers to shoot and kill normally only conferred on armed forces policing civil unrest".
The Ministry of Environment and Forests responded by calling the report "grossly erroneous", while the National Tiger Conservation Authority (NTCA) submitted an official memorandum seeking the blacklisting of the BBC journalist responsible for the report. It has also urged the Indian High Commission in the United Kingdom to take appropriate action against the BBC.
Moreover, the NTCA has issued a show cause notice to the BBC's South Asia bureau, claiming that the report would provide a fillip to poachers, and that the initial storyline submitted was different from the final product.
High price for rhino horns
Meanwhile, wildlife experts and former forest officials in Assam have severely criticised the report, claiming that the reporter went with a preconceived notion that locals are being killed by trigger-happy forest guards.
They claim that the demand for rhinoceros horns is so high that to procure a rhino horn, poachers are willing to take any risk, including being shot at by guards. They cited an incident on Wednesday wherein an adult male rhino was killed by poachers, who escaped with his horn. The poachers shot down the animal with an AK-47 before cutting off its horn.
"Because of the high price a rhino horn fetches in the illicit wildlife market, all kinds of anti-social elements are trying their luck to earn a quick buck. The BBC has not portrayed the true picture, and this news is bound to encourage poachers and also jeopardise the morale of the forest department, which has worked hard under difficult circumstances to make Kaziranaga's conservation story a huge success," said Vibodh Talukdar of the Asian Rhino Foundation.
Talukdar went on to claim that the forest department knows Kaziranga better than these poachers, and sets up ambushes accordingly. According to him, the poachers, if ambushed, fire indiscriminately and so does the forest department. "In my own house, I will have an advantage over others, and that is what usually happens," he said.
WTI calls it a biased report
Bhaskar Chaudhury of the Wildlife Trust of India (WTI) also ridiculed the documentary and the accompanying report, claiming that the security in Kaziranga is much higher than any other national park in India. It was , he said, the reason for the success of the rhino conservation initiatives in the landscape.
The WTI has been at the forefront of rhino conservation in India, and has been rehabilitating orphaned and separated calves back into the wild. Chaudhury, a veterinarian who has tended to many such injured rhinos, went on to claim that so many deaths have not deterred poachers from making a kill, as evident by Wednesday's incident.
"The ultimate aim is to stop poachers from killing rhinos. The forest department has vast experience in dealing with poachers, and it is this experience that helps them anticipate their next move. Sometimes poachers are lucky, sometimes they are not," said Chaudhury.
Criticising the BBC reporter, Bhaskar said the two cases he that had been referred to in the documentary did not prove that forest guards were killing innocent people. "Goanburah was a well-known poacher. Do you expect his father to admit that his son was a poacher? The entire BBC report is biased," he said.
Talking about the case of Akash Orang, Chaudhury said he had been accidentally shot when the forest guards were trying to scare away a rhino who was charging towards the locals. "Did the forest department not pay compensation? It did. Why would forest guards shoot an innocent boy? These guards are locals and have to live in the community. If they shoot innocent people, they would have to face the wrath of the community. Just by showcasing these two cases, BBC cannot ridicule the conservation success of Kaziranga," Chuadhury added.
Ex-range officer's explanation
Catch also spoke to BM Talukdar, former Kaziranga range officer, whose team had shot down many poachers. He claimed that efforts were being made by some vested interests to malign Kaziranga's conservation story.
He went on to add that every government department flouts rules, but not to the extent of killing people. Explaining the modus operandi of the poachers, Talukdar said they enter in a group of not less then three and not more than six.
"Every group has a sharpshooter, who can either be a Naga, Manipuri or extremist elements from Karbi Anglong. It has a local guide and two-three labourers to carry out the process of cutting horns," Talukdar explained.
"Over the years, poachers have become much more organised and have sophisticated weapons. Earlier, they used carbines, then came silencers, and now they use AK-47s, which are largely procured from extremist outfits."
Talukdar recalled how, in his days as the range officer, there were times when they just caught people who were just wandering inside the park. "We didn't kill them. There was never a case of mistaken identity. Just by seeing someone, you can't say whether he is a poacher. We only fire when fired upon. Moreover, if there is an ambush by the forest department, it is usually the locals who flee because they know the forest. It is usually outsiders who are killed in an ambush," he said.
He went on to add that instead of killing these poachers, it would make much more sense to capture these people, to identify the linkages and break the nexus. Moreover, he said that if someone was suspiciously moving around in the park, he was either a poacher or completely mad.
"But, we don't fire at them and ask them who they are. If that wouldn't have been the case, thousands would have died, because so many people enter the forest for firewood or other forest produce," he said.
All these experts agreed on one point: if this was indeed such a big issue, why weren't the people of Kaziranga taking this up? They believe that the BBC is unnecessarily playing up the issue, and should have instead spoken to others before making such claims.
What the state govt must do
However, this is not the first time that Kazirnaga's forest department has been accused of being trigger-happy. Several reports in the past have claimed how innocents have been killed for unknown reasons.
To ensure that people are not being killed to settle personal or political enmity, the state government must ensure that every aspect of the case is investigated, to ensure no innocent lives are lost in a bid to save the great one-horned rhino.
Moreover, the government has to improve its intelligence-gathering network, to ensure that no rhino gets poached for its horn. Or else, the cost of human lives will overshadow the success of conservation, and could turn locals against the forest department, which won't bode well for the survival of this great beast.