'What took so long?' asks Lou 'Dylan' Majaw about Bob Dylan's Nobel win
Asad Ali
| Updated on: 14 October 2016, 19:22 IST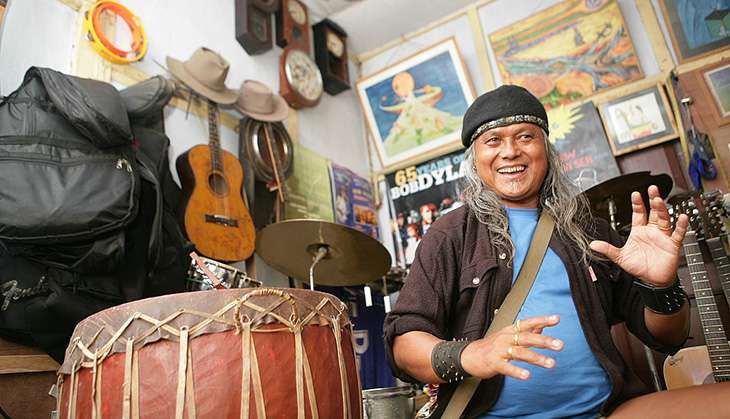 Lou Majaw can't believe Bob Dylan just received the Nobel Prize for Literature. Not that he isn't happy. Since 1972, the man's been organising an annual concert to commemorate Dylan's birthday in Shillong, for starters. Small wonder then that he's developed a proper reputation for being a hardcore Dylan fan.
"I was just pretty shocked... what took them so long? But I'm glad it happened finally. This can hopefully fire the imagination of young writers who will feel motivated when it comes to writing," says Majaw.
Now that Dylan's got the recognition Majaw thinks he's deserved all this while, how does he plan to celebrate? "We have a small gathering planned for the weekend, nothing big. I've just called some musicians and poets I know," Majaw says, "Lou Majaw is not a rich dog. I've asked some people around like Rahul Guha Roy (Cassini's Division) from Kolkata to come. Though I wish I could also get someone like Gary Lawyer but sadly, not enough money for that!" he adds with a chuckle, saying that he would've "definitely sang the Tambourine man!" if Dylan was around, just as a way to congratulate him on winning the prize.
Also Read -Bob Dylan gets Lit Nobel: Subterranean is now avant-garde
But with Dylan's win, there's also been criticism about whether Dylan should've made the cut. He is, in the conventional scheme of things, not a novelist or a "writer." How does Majaw deal with such critiques of his music idol? Majaw puts it across pretty bluntly - "For people, there'll be something to bitch about, that's life. For example, now with winter setting in, Delhi people will complaint about how cold it is - right after complaining about summer. That's the kind of cribbing I'm talking about!"
Majaw counter questions, saying, "What's conventional anyway? Tell me someone who's had as much poetic depth in his lyrics so consistently as him in the recent past? Not even The Beatles!"
But what the Dylan win has done is that it's opened up a debate on how wide the ambit of what's literature should be. Ask Majaw if the scope of what's seen as literature should be widened, he says quickly, "It should be expanded as high as heaven man! Lyrics should be a part of the educational curriculum, in fact. Anyone who wants to express himself or herself, whether it's a songwriter or a novelist, should be encouraged. And, Blowin' in the Wind should be the first to make the cut in that case - the way it speaks to civil strife has a universal resonance across countries."
Back in the day
Majaw's devotion to Dylan has a long history, intertwined with his own struggles to make ends meet in the Calcutta of yesteryear. This reporter spoke to Majaw in 2015, the year he celebrated 50 years of Dylan's music. Majaw had spoken then of how the first time he heard Blowin' In The Wind, he asked his friend, "Who the hell is that?" Majaw said that, "His voice was unique yes, but it wasn't like John Lennon or Paul McCartney... what truly freaked me out was the lyrical depth of his writings. It blew my mind, man!" It's the eternal fire of his words, said Majaw, that made Dylan's songs live through generations. He also spoke of how the music kept him going when he first landed in Kolkata and worked at a petrol pump and cleaned floors at a local school to earn some money.
The Next Majaw
Majaw's love for Dylan is infectious and it's perhaps inevitable that his son would also be a fan. But Majaw clarifies that he never imposed Dylan's music on his son. "His name's, in fact, Christopher Dylan Majaw, and yeah he's really into Dylan as well. But no I didn't ever force him because I don't want to play God, neither with his education nor with his music."
Majaw says that his role has mostly been to guide his son, never "educate". "Because with education what happens is that teachers or parents have a set notion of themselves that they are right in whatever they say. Same goes for a lot of parents as well." So Majaw sticks to sharing anecdotes and trivia with him. "Sometimes he'll come asking about a song that has struck him and I try to go through the lines with him, so yeah we do share music a lot. But again, I'm not educating him, just guiding him along."
Also Read - These 10 lyrics to Bob Dylan songs prove that Nobel prize for literature was long overdue