The Shallows review: Blake Lively vs a great white shark is terrifyingly fun
Stranded on a rock that gets exposed only when the tide is low while a great white shark circles around isn't anyone's idea of a great holiday.
It sure as hell wasn't what Blake Lively's surfer girl Nancy was expecting when she went gallivanting to Mexico to find a beach her mother had visited years ago.
The plot is simple - unbeknownst to surfer Nancy, she's surfed into the feeding ground of a murderous great white. And when the only other two surfers on the beach leave, she stays in to ride one last wave and gets trapped after the shark decides to munch on her leg.
Also read - Don't breathe review: a visceral and heart-pounding contemporary thriller
Nancy escapes by hauling herself onto the carcass of a dead whale. But too bad, that's only temporary respite. Eventually, she manages to swim to a rock where she gets stranded for over 20 hours with only a seagull with a broken wing for company - aptly named Steven 'Seagull'.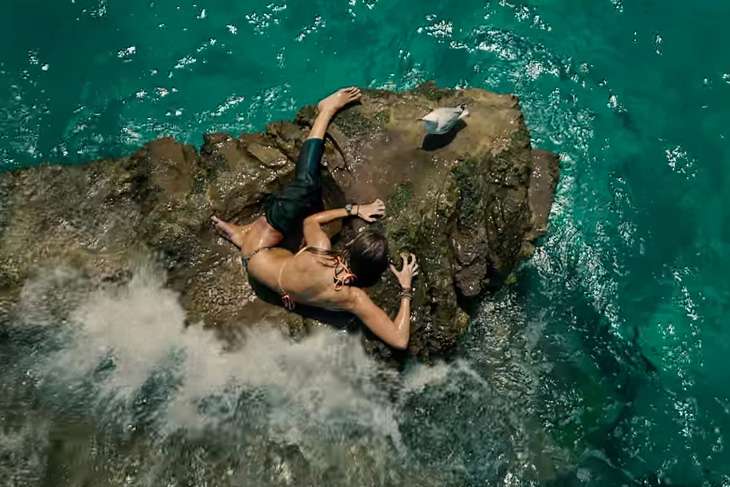 Since the movie focuses on Lively's character, it's the coral, jellyfish and the dead whale who end up playing key roles in the movie.
Director Jaume Collet-Serra even manages to turn a buoy into its own location - and by doing that he pretty much exploits almost every possible use for the bobbing metal beacon.
The cinematography is the other half of the reason why (other than the gorgeous Lively) why the movie is riveting from beginning to end. Filmed off the Gold Coast of Australia, the gorgeous blues and greens of the ocean are striking and terrifying in their own way.
But that's possibly because these are shark-infested waters.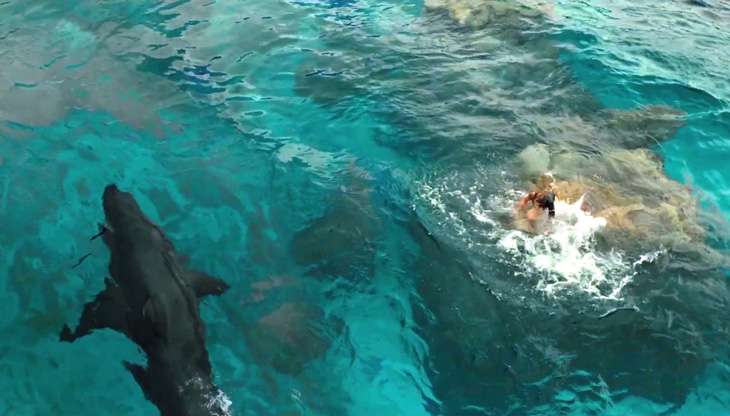 Lively has come a long way from her Gossip Girl days. She carries the movie quite effortlessly, as she did last year's The Age of Adaline, and it clear to see that Collet-Serra also cast her for her long, absolutely stunning legs.
Better, she throws every inch of her lithe frame into the role. In fact, the camera too, much like the shark, eyes her like she's meat. After all, we're more likely to root for a beautiful woman fighting for survival. If it was Steve Buscemi or William H Macy stranded on the rock, we'd probably be more excited to see the shark take a bite.
The verdict
So here's the deal - for most part, your breath will be hitched. Don't bother to buy popcorn in the intermission, you're not likely to be hungry much during the second half.
But as good as a movie it maybe, I can't say that The Shallows is as good as Jaws - the Steven Spielberg film was a masterpiece and it doesn't seem likely that it will ever be toppled from its No.1 position.
But in a genre that's usually full of B-grade movies like Sharknado, Mega Shark vs Giant Octopus and Red Water, The Shallows stands well and truly above the rest.
It's been 41 years since Jaws made us all afraid to venture into the water. We finally have a decent successor.
RATING: 3.5 out of 5
More in Catch - Sully review: Clint Eastwood's latest proves that any story can be a good movie
Mechanic: Resurrection review - Jason Statham saves the day... and the movie