The Nut Job 2: Nutty by Nature movie review: Worse than a kick in the nuts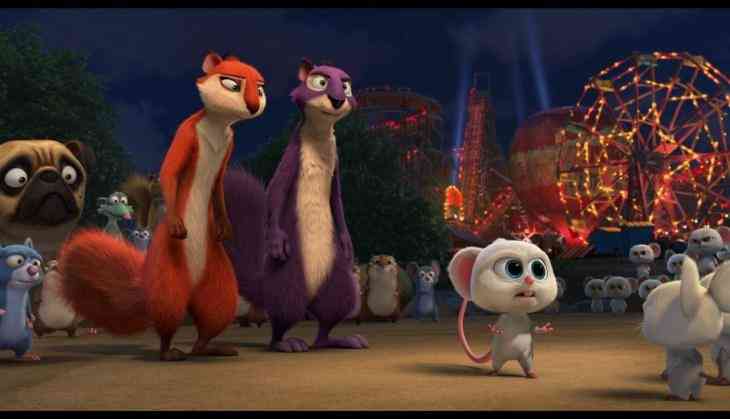 The Nut Job 2: Nutty by Nature lacks jokes that will appeal to all ages. That along with zero memorable characters makes this Cal Brunker movie a complete disaster.
Beyond this, the animation is nothing to write home about. At least similarly mediocre movies like Boss Baby have above average animation to mask the plot's failings.
Couple all of this with the 3D projection - not real 3D - that is forced upon us Indians viewers and you get a train wreck.
The movie does have some interesting voiceovers - Will Arnett, Jackie Chan, Katherine Heigl, Maya Rudolph and Jeff Dunham - but even they can do much to save this film.
The plot is simple. The movie is a follow up to 2014's The Nut Job. The park animal squad must find a new source of food once their nut shop - where they've become lazy - burns down and the mayor turns the park into a fairground.
Right from the get go the movie turns into a snoozefest, with the whole first half focused on a fight between the two top squirrels, and a romantic angle that is half-baked at best.
The film seems vastly longer than its run time thanks to the film shifting focus way too often. From the frenzied bacchanalia of the nut shop - 'With already shelled nuts!' - to animals on a rescue operation, the film is wearisome and dry.
It's a wonder as to why they even made a sequel.
Should you watch it?
Nope. Definitely not. Kids will struggle to enjoy it, while adults will have little to zero reason to take their kids.
Avoid at all costs. Save your money and watch Steven Soderbergh's Logan Lucky instead.
Rating: 0.5/5