The Light Between Oceans review: Oscar season is officially open
When I say this movie kicks off Oscar season, I don't necessarily mean this will win one. It's likely to get a nomination, but for it to come out on top in almost any category would have to mean that we have a terrible movie year on our hands.
But that doesn't mean The Light Between Oceans isn't good. It's a melodramatic tale - one where the emotional changes that every character goes through is the centre of everything, but that's exactly what saves the movie from falling down a Nicholas Sparks-style rabbit hole. (In fact, thanks to his sappy tales, the romance genre - with no sprinklings of comedy - has become near extinct).
Luckily for the movie, it's casting is spot on - there also many actors that can emote the way the three top-billed cast members - Michael Fassbender, Alicia Sikander and Rachel Weisz - do. So even though the pacing seems lazy, their heart wrenching performances more than make up for it.
The Light Between Oceans, based on the novel by ML Stedman, tells the tale of a young couple Tom and Isabella (played by Fassbender and Vikander) in 1920s Australia living together on an island . Tom, who has just returned from the Great War, is a lighthouse keeper on a lonely island where the couple only see other humans once a month when deliveries are made.
After a two horrifying miscarriages, the couple rescue a baby girl from a boat and begin to raise her as their own. From there on, the story takes on complex twists.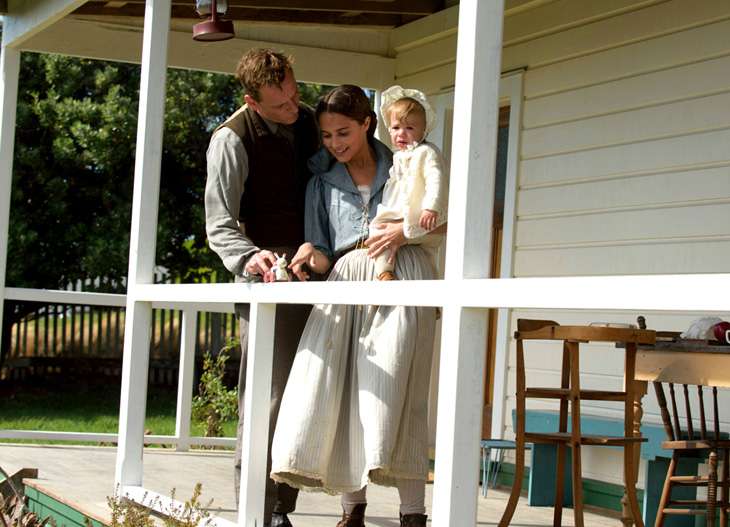 Written and directed by Derek Cianfrance, the biggest issue for me was that it's too damn long. There are tonnes of scenes where Fassbender mostly just stares off into the distance, riddles with guilt. There's also a bunch of redundant flashback scenes that add no value whatsoever.
But visually, it is one of the most stunning movies of the year so far. The remote island the couple lives on is constantly battered by the elements and Cianfrance beautifully uses nature - the roar of the ocean and the howl of the wind - to demonstrate the human emotions that form the core of the movie as the couple endures one test after the other.
The verdict
This isn't going to win an Oscar for sure - primarily since most men will not like it and the Academy is full of old fuddy duddies. Some of the reviews out there - mostly by men - are rather unfair, but perhaps that's because they're coming off a heartless summer of action blockbusters.
But if you're in the mood for a solid, old school-style retelling of three wrecked lives - this will move you. Unless you're made of stone, that is.
RATING: 3.5 out of 5