Ram Gopal Varma plans biopic on Naxalite-turned-gangster Nayeem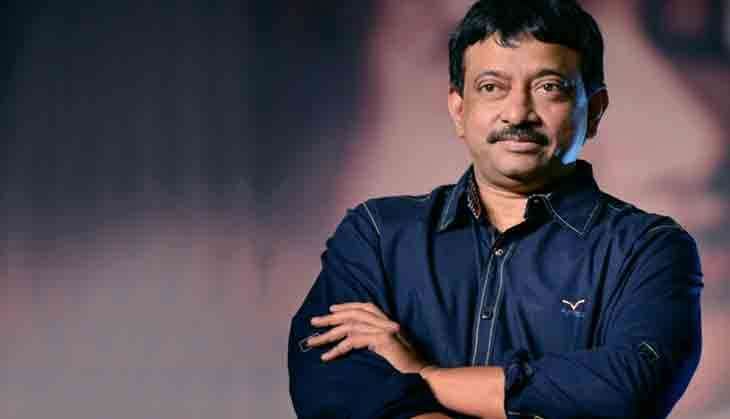 Maverick director Ram Gopal Varma has a penchant for controversies, filmy or otherwise. Whether it is on celluloid or Twitter, Varma is known to produce debatable artwork or court a controversy
RGV, who is currently on a mission to make Sarkar 3 where he is going to portray Amitabh Bachchan as an angry father seeking revenge, tweeted on Tuesday that he would be coming up with a trilogy on the biopic of Nayeemuddin, a Naxalite renegade-turned-don, of Telangana.
So who is Nayeem?
Nayeemuddin, or Nayeem, was one of the accused in the gunning down of senior IPS officer KS Vyas. Vyas, the creator of the anti-Naxalite combat force christened Greyhounds, was killed in January 1993 at Lal Bahadur Stadium in the heart of Hyderabad.
Nayeemuddin was killed in an encounter at Shadnagar in Mahbubnagar district on the outskirts of Hyderabad on 8 August. Ever since, the police have been delving deep into the dens and underground operations of Nayeem.
Reams have been written in newspapers about Nayeem's multiple dens, his spine-chilling crimes - against his enemies, friends and even children. Later, Nayeem was converted into an informer by some police officers.
Some stories in the Telugu media are rubbished by senior police officers as figments fertile imagination of the media which is engaged in an unhealthy competition to come up with sensational stories.
Fingers have been raised at more than a score of police officials, elected representatives and a few others who are rich and influential for 'hobnobbing' with Nayeem who led the life of a don, terrorising industrialists, businessmen and politicians - the small and the big.
A man with connections
Recorded conversations of Nayeem and his henchmen with their targets were aired by vernacular TV channels.
Nayeem reportedly claimed to have "sorted out" the son of a former minister and Congress MLA Komatireddy Venkat Reddy of Nalgonda district in a "road accident".
A movie producer, Natti Kumar, alleged that a lot of Telugu movie producers, film personalities, police officials and even a few senior politicians in truncated Andhra Pradesh had connections with Nayeem.
The police so far made over a dozen arrests and the Telangana Government constituted a Special Investigation Team with Senior IPS officer Nagi Reddy, as its head, to investigate Nayeem's crimes.
So this is where RGV comes in
Well, now Ram Gopal Varma, tweeted on Tuesday saying that he was going to make a film based on the story of Nayeemuddin. The tweets read as follows:
Just gathered entire information on Nayeemuddin from multiple sources..His crimes over the years are full of truly hair rising details

— Ram Gopal Varma (@RGVzoomin) August 23, 2016
Nayeemuddin's transformation from a naxalite to a police informant to a underworld gangster to become an all time Criminal no.1 is scary

— Ram Gopal Varma (@RGVzoomin) August 23, 2016
Nayeemuddin's story is so complex and with so much of content that it's impossible to justify it by telling it in only one feature film

— Ram Gopal Varma (@RGVzoomin) August 23, 2016
Am going to make a 3 part film on the Nayeem story ..Rakthacharitra had only two parts..Nayeem will have 3 parts

— Ram Gopal Varma (@RGVzoomin) August 23, 2016
Varma has a penchant for making controversial films. While it would not be fair to predict the success or failure of the three-part movie on Nayeem, for sure it will have RGV trademark.
Varma, who wanted to make a movie on the political gang wars of Vijayawada, and met some politicians like former minister Devineni Nehru, had to meet with hostility and was told not to go ahead with the movie and foment the disturbances that were dead and gone long ago.
Varma, at that time, had announced that it would be the last Telugu movie he would be making.
Varma's story
In fact, the filmy peregrination of Ram Gopal Varma began with Nagarjuna-starrer Shiva, a movie on gang wars. The debut movie of RGV, released on 5 October, 1989, was a super hit at the box office.
Ever since Varma has made hit movies and flop shows and he seems to take on bouquets and brickbats alike.
He was more often than not sure about the success or failure of his movies. However, Varma is well aware of the fact that the element of popular acceptability to a move hinges on numerous factors.
In fact, the several sequels Varma made have flopped at the box office.
The first part of the two-part Rakta Charitra, based on the story of Rayalaseema factional feud between another Naxalite-renegade and a former minister in NTR Cabinet Paritala Ravindra and Maddelaceruvu Suri of Anantapur district in Andhra Pradesh, was a runaway hit, while the second part turned out to be a disaster at the box office.
While Satya 2, Gaayam 2, Icecream 2, Rakta Charitra 2 and Sarkar Raj have all run aground, their prequels had done well.
Courting controversy
Varma's visit to the terror-struck sites of 26/11 - like Taj Mahal Palace Hotel and others - along with the then Chief Minister of Maharashtra Vilasrao Deshmukh had cost the latter his job.
Varma's move to make Savitri about a schoolboy's feelings for his teacher, with a mischievous caption - 'Who is your Savitri?', 'Please share the experiences of such Savitris, so we would incorporate them in this movie', 'So, get lucky with Savitri' - has become extremely controversial and the name of the film to has been changed to Sridevi.
The poster with a schoolboy ogling at the navel of a young female was denounced vehemently by social activists.
Now, whether Nayeem's life on celluloid will be 'patronised' by people or not, we will have to wait and watch.
Edited by Jhinuk Sen
Also read: Veerappan movie review: Film Terrorist Ram Gopal Varma destroys the film
Also read: Veerappan: Aamir Khan was not a big star during Rangeela, says Ram Gopal Varma
Also read: Ram Gopal Varma says India is tolerant because its biggest stars, Aamir, SRK and Salman are Muslim
Also read: Ram Gopal Varma is against porn ban, says it will affect the social progress of the country