Preity Zinta molestation case: Four years on, chargesheet filed in case against Ness Wadia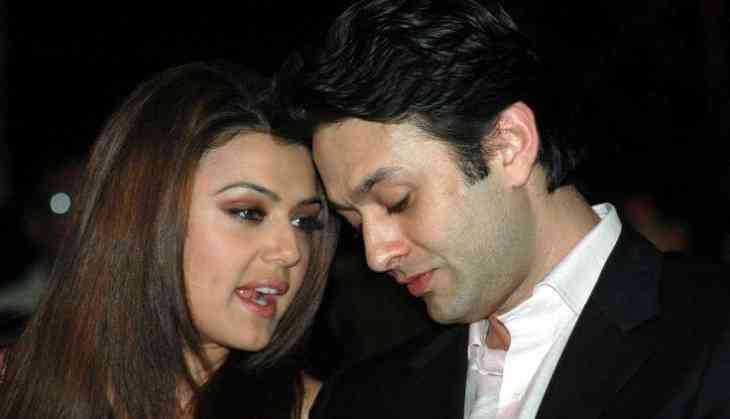 Preity Zinta and Ness Wadia are in the news again. Almost four years after the Mumbai Police registered a case of molestation and intimidation against industrialist Ness Wadia on a complaint registered by Preity, Mumbai police on Tuesday filed a chargesheet in the Esplanade court.
According to a senior official, the chargesheet was filed against Wadia under Sections 354 (assault or criminal force to deter public servant from discharge of his duty), 506 (criminal intimidation) and 509 (word, gesture or act intended to insult the modesty of a woman) of the Indian Penal Code.
Allegations of abuse
The incident in question had taken place at Wankhede Stadium on May 30, 2014 during an Indian Premier League (IPL) match
The alleged harassment and verbal abuse that happened during the IPL match apparently continued later as well. According to Preity Zinta's complaint, the actress has alleged that she was assaulted during a match between Kings XI Punjab and Chennai Super Kings on May 30, 2014, at the Wankhede Stadium. The complaint reveals that Preity was abused by Ness when she was seated at Garware Pavilion over ticket distribution. She, then, changed her seat to avoid Ness but he continued to abuse her in front of the other team members.
Zinta had submitted four photographs, showing 'bruise-like' marks on her right arm, to the Mumbai police and claimed they were caused when Wadia grabbed her with force. Wadia had reportedly called all these allegations baseless and has denied abusing and molesting Zinta.
The case
Wadia had shared names of nine people who he claimed were present at the stadium at the time of the alleged incident, requesting the police to record their statements. Initially, the police were unable to contact them as their contact details had not been shared. Later, statements of all of them were recorded. In August 2014, Gene Goodenough, an American who married Zinta, sent his statement to the police via email.
Andrew Miller, father of cricketer David Miller, also sent his statement through email. "Miller, on the other hand, said he saw the couple arguing but did not see Wadia misbehave with her as he was seated far away," the source added.
In November 2015, Zinta recorded an in-camera statement under section 164 of the CrPC before the 18th metropolitan magistrate court in Girgaum. In May 2016, the police recorded Wadia's statement.