Pirates of the Caribbean 5 movie review: A franchise as dead as Bardem's Salazar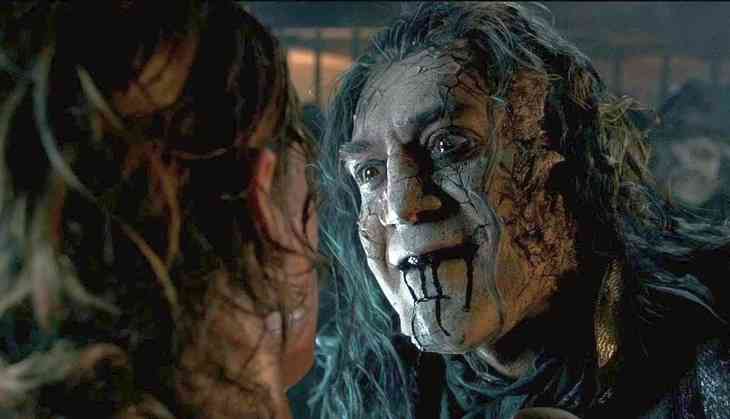 Remember that old adage: 'seen one, seen them all'?
While this may not be true for most things dismissed with the saying, it most certainly is for the 'Pirates' franchise. A well-loved series, in equal parts for its timely comedy and for that element of fantasy,Pirates of the Caribbean today can deliver none.
A tired franchise, Pirates drags on like the 'Dead Men' in its latest Pirates of the Caribbean: Dead Men Tell No Tales (also, Salazar's Revenge).
Here we have the wretched Jack Sparrow (Johnny Depp) yet again on an adventure that he understands little of. His value has diminished (quite literally) in the eyes of both his admirers and enemies. His crew abandons him, exhausted with his pointless buffoonery. The viewers' heart goes out to them, because really, this charade has gone on too long.
Barring a scene with a rogue guillotine, no less, and another with his glorious ship The Black Pearl, Jack Sparrow's comedy has become terribly predictable, and his story even more so.
Give Bardem a movie instead
The one undeniably cool aspect to the latest Pirates is Javier Bardem and his army of the undead. Bardem's Salazar is an honest man seeking revenge against pirates in general, and Sparrow, in particular.
Salazar captures Hector Barbossa (Geoffrey Rush) and his men to find Sparrow. But of course, everyone else in the story is busy searching for the trident of Poseidon, frustratingly sidelining Salazar – the only saving grace – in parts.
There are two new young people added to this motley crew – Carina Smyth (Kaya Scodelario) and Henry Turner (Brenton Thwaites). After Bardem, it is Scodelario who stands out in this film, mostly for being an intelligent woman surrounded by truly dimwitted pirates.
Barbossa's story ends much like Yondu's in Guardian's of the Galaxy 2 – as a martyr. But while Yondu made viewers feel things for him they never really had before, Barbossa's end is so flat it could be a desirable new phone model.
Jack the Monkey stands out for being cute, we suppose. Oh well.
Joachim Ronning and Espen Sandberg's direction is fairly engaging. But without much of a story, there's only so much they could have done.
The music is as great as ever, mostly because they played the old tracks on loop. But music alone cannot save a franchise, certainly not this one.
Should you watch it?
Unless you have nothing better to do, don't. You could use the time for sleeping, which you might end up doing at the theatre anyway.
Instead, just listen to this extended soundtrack. Should be enough.
Rating: 1.5/5