On his birth anniversary, here are 5 Ritwik Ghatak films you must see
Catch Team
| Updated on: 3 November 2016, 18:52 IST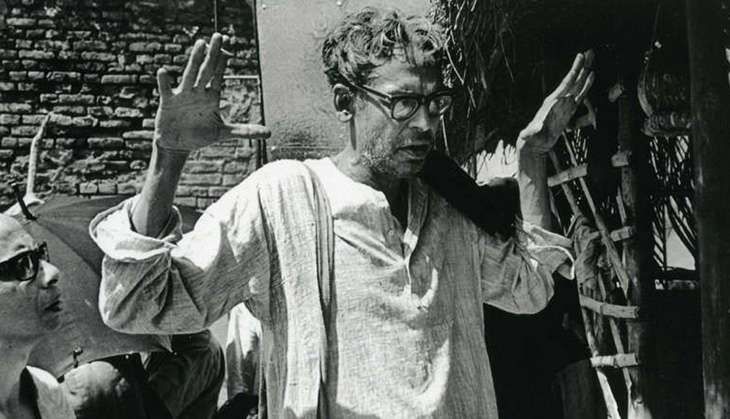 Think Bengali cinema and Satyajit Ray's name will invariably come to mind. However, there's another name that's also left behind an incredibly rich cinematic legacy - Ritwik Ghatak. While Ray went on to receive critical acclaim in India and, later, abroad, Ghatak's repertoire captured the imagination of audiences with a steady pace over time.
In fact, loyalists argue that Ghatak's body of work offers a lot more bite than even Ray, considering Ghatak directed just eight-odd full-length feature films. As far as international reception goes, Ray once famously said of Ghatak: "For him, Hollywood might not have existed at all."
Born in 1925 in Dhaka, Ghatak came over to 'this side' of Bengal around early 1947, and he was also an active member of the Indian People's Theatre Association (IPTA). Besides filmmaking, Ghatak was also a mentor to some of Indian cinema's biggest names. At FTII his student list included the likes of Mani Kaul, John Abraham, Saeed Mirza and Adoor Gopalakrishnan. Ghatak received the Padma Shri for the Arts in 1970.
On the eve of his 91st birthday, here's five of his feature films that you should definitely put on your viewing list:
1) Ajantrik
This 1958 film was among the earliest in India that showcased an inanimate object - a car, as a major character. The main story revolves around Bimal and his equation with his old, 1920 Chevrolet jalopy called Jagaddal. For fifteen years Bimal resists peer pressure to upgrade to a new machine, because he doesn't see Jagaddal as a machine to begin with.
2) Meghe Dhaka Tara
One of Ghatak's earliest 'partition films,' Meghe Dhaka Tara (1960) is also one of his more popular films. In 2002, Meghe Dhaka Tara was ranked #231 on the Sight & Sound critics' and directors' poll for all-time greatest films.
This visually evocative film is set in a refugee camp on the outskirts of Calcutta, and gives a poignant glimpse into the life of a typical middle class Hindu bhadralok family, against the backdrop of Partition. In the life of lead character Nita (Supriya Choudhury), one notices the narrative of the fractured middle class family.

3) Komal Gandhar
The second in Ghatak's trilogy, Komal Gandhar (1961) also deals with the aftermath of the Partition of India in 1947 and how refugees dealt with it. The title of the film was taken from a Tagore poem and this is said to be one of Ghatak's personal favourites.
It had hints of an autobiography in the way the story looked at IPTA practitioners - the plot revolved around the rivalry of two theatre groups. One is led by Bhrigu (Abanish Bannerjee), the other by Shanta (Geeta De).
4) Titash Ekti Nadir Naam
This was a 1973 adaptation by Ghatak of a Bengali autobiographical novel by the same name by Adwaita Mallabarman. The main narrative follows the lives of the Malo fishermen who work the waters of the Titash river to eke out their livelihoods. Like in Ajantrik, here too the river is a character by itself, influencing and impacting the lives of the other main protagonists - Basanti, a young girl; Kishore, a fisherman; and, Rajar Khi, Kishore's bride.
5) Jukti Takko Aar Gappo
In this last feature film made in 1977, Ghatak almost paints his own life story and manages to connect that as a metaphor to the state Bengal found itself in at that point. Ghatak essays the central role of Nilkantha Bagchi, a disillusioned alcoholic (a problem Ghatak faced later in life) who finds life weighing him down as his wife and son leave him, and he becomes a vagabond.
He meets an assortment of people on his journey to nowhere in particular and the story traces most of the themes close to Ghatak throughout - exile and a sense of dislocation.