Movie review: Inferno adds another layer to Dante's vision of hell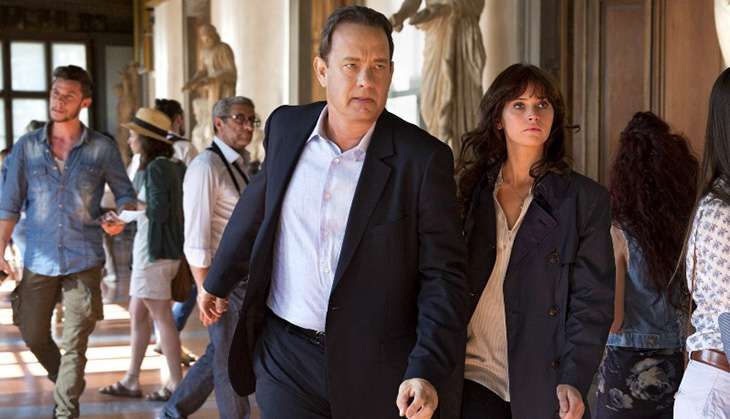 The third film in Dan Brown's Robert Langdon series after The Da Vinci Code in 2006 and Angels & Demons in 2009, Inferno can best be described in one word: hellish.
Even Dante, the Italian who composed the legendary 14th century poem Divine Comedy of which Inferno is a part, would agree that the movie is just another layer of hell.
The novelty of watching world-renowned symbologist Robert Langdon (Oscar winner Tom Hanks) crack codes has worn off in every way possible - the movie just goes through the motions at a tedious pace. The suspicions and betrayals are standard, nothing surprises. Even the trail of Dante-inspired clues plays second fiddle to the same old question: who can Langdon trust?
Also read - The Accountant movie review: an awkward and funny financial thriller
Considering the movie is about a plague modelled on the Black Plague, which seeks to wipe out half of humanity to deal a swift blow to overpopulation, you'd think there would be a greater sense of urgency. But this run-of-the-mill Robert-Langdon-saves-the-world-again-mystery does nothing to spark even a moment of panic.
The movie opens with population-obsessed billionaire scientist Bertrand Zobrist (Ben Foster) jumping off a bell tower in Florence to escape security forces led by Christoph Bruder (Omar Sy).
Not much later, Cambridge University professor Langdon (Hanks) wakes up in a hospital in the same city with a gunshot wound to the head. With a hole in his memory, he teams up with his emergency room doctor Sienna Brooks (Theory of Everything's Felicity Jones) to try and figure out Zobrist's half-baked murderous plan to save Earth from the human reproduction cycle.
Soon enough, Hanks is back to running in exotic locales from museums to crypts with a lovely dark-haired woman on his arm in a race against time. It felt a lot fresher back in 2006 when the lovely Audrey Tatou was on his arm - with Felicity Jones, it's like they traded for a younger model even though the ever-brilliant Hanks is getting into his grandfather stage of life (Sully and Bridge of Spies being recent indicators).
From Florence to Venice to Istanbul - the movie is a tourism dream.
There's just too much rushed and clipped dialogue, far too much running around and too many passages conveniently located. It's an attempt to make a neat package, but that's exactly where the film loses its urgency because everything plays out in a way that serves the plot.
The first half is lifeless; it has a somewhat soporific effect. As for the narrative, the Dante-infused conspiracy-catastrophe makes zero sense if you try to think about it. The movie luckily stops you from thinking too much, which perhaps may be its only blessing.
Jones's role isn't too well written, so she never fully delivers. Hanks's usually subtle irony gets lost in all that annoying running around. Irrfan Khan's security man is the only saving grace when it comes to the characters - he's the only one who seems to be clued in to the disaster that awaits and he has fun with it.
Irrfan Khan's security man is the only saving grace
Perhaps Howard should have just looked at the mathematics of the movie business before venturing into making this third movie (they skipped The Lost Symbol). From a studio point of view, the clues are all visibly lined up - they don't even need a symbologist to decipher the truth: the vast difference between global box-office takings between The Da Vinci Code and Angels & Demons - a big drop from $758 million to $485 million.
It's a clear indication that Inferno was never likely to do well. Perhaps the mystery worthy of Brown here is why Howard keeps flogging this dead series.
The verdict
For a thriller, it doesn't really offer much of a thrill. It's a perfunctory follow up to a formula that saw success 10 years ago but maybe it's time to toss the baby out with the bath water.
RATING: 2 out of 5
More in Catch - Miss Peregrine's Home for Peculiar Children review: wonderfully weird
The Magnificent Seven review: Dumbed down and far from magnificent