MAMI Day 5: Things to Come wins the day as The Untamed disappoints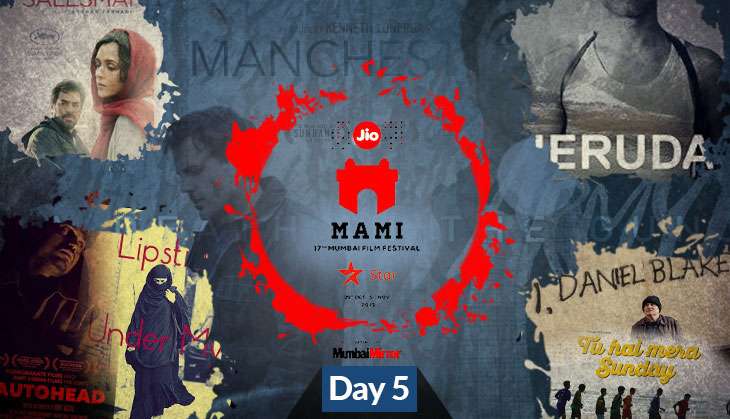 Photo: Arya Sharma/Catch News
Endlessly binge-watching movies is supposed to be the bastion of the lazy, but I assure you it isn't. Going in to Day 5 of MAMI, I was already sleep deprived. But, like any good cinephile, I decided to mark day 5 with 5 movies.
The Untamed
Despite movie No.1 for the day being at a relatively late 10 AM, Mumbai traffic meant I still managed to reach at 10:05 AM. Late enough to have missed the national anthem. So I'd say, just on time. It plays before every movie at the festival and even the hardiest of freedom fighters would've lost all feeling for the anthem had they heard it as often as MAMI-goers have over the last 5 days.
The hall was half full for the Mexican drama film by Amat Escalante, The Untamed. It explores the subjects of misogyny, homophobia and, somehow, also manages to throw in a sci-fi twist near the end. It's about a couple in a troubled marriage. This time, they locate a meteorite that is the beginning of their encounter with a mysterious creature.

If that last line made you wonder "what the f*ck was going on?", you're not alone. That was my first though too and that of most in attendance. As I'm writing this, several hours later, that thought still stands.
The movie isn't bad, but, in its attempts to deal with various societal problems, aliens and sexual agency, it manages to effectively deal with nothing. Even so, lead actress (Ruth Ramos), who plays the mother to two children and wife to a hot-tempered husband, is outstanding.
It's one of those festival movies that will draw the extremes - people who praise it, or people who don't like it at all. I'm one of the few standing in the middle. The movie is bizarre and I don't really know which way to lean. I guess it could go down as one of those late-night television watches.
Sand Storm
Still reeling from the confusing assault that was The Untamed, I walked straight into the standby queue for the Israeli flick Sand Storm.
This one reminded me of Wadjda, the Saudi Arabian film by female director Haifaa al-Mansour about a girl who wants to ride a bike and race against boys (looked down upon in Saudi Arabia). Wadjda is about breaking gender stereotypes and pushing through barriers and that's precisely what Sand Storm tries to do.
The movie is about a mother having to conceal her anger as her husband marries for the second time and her daughter pursues a forbidden love affair. It is superbly enacted by its two main actresses - Lamis Ammar and Ruba Blal.
It's a picture that may not have any overarching plot, but that doesn't matter one bit here. The characters pull you in, make you understand what they're going through, and take you on an emotional rollercoaster - not a tearjerker - that will leave you with mixed emotions by the end.