Jaipur Lad Nirbhay Wadhwa Getting Ready to Play the Devil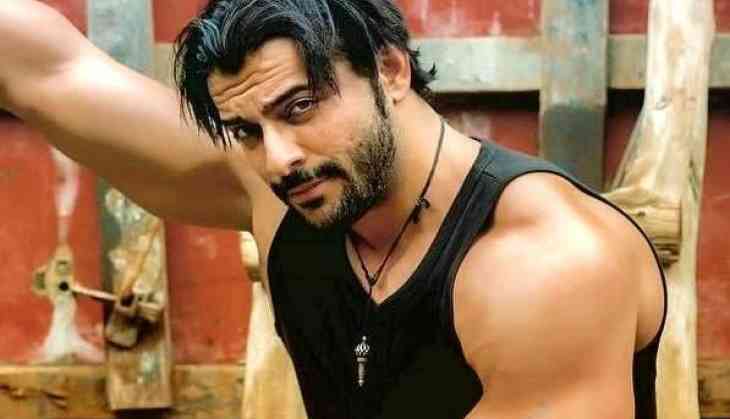 I first met him in the year 2008 when he was a gym instructor, model, and an aspiring actor. In the past 10 years, I have seen him grow immensely both in terms of his physic and his career graph. I am talking about Nirbhay Wadhwa. Apart from his roles in a few serials, Wadhwa gained huge popularity in mythological shows on television. Be it playing Lord Hanuman in Sankatmochan Mahabali Hanuman and in Karmaphal Daata Shani, and Dushasana in Mahabharat, the actor gathered applause for his performance. This "Jaipur ka chora" (the Jaipur boy) will soon be seen in a TV show by Balaji Films. Speaking to Patrika Plush, the macho man reveals details about his upcoming show titled 'Shaitaan'.
It's a horror show
Not many know that I am currently shooting for a show that deals with supernatural powers. I play the antagonist in the show. In this upcoming thriller, one will see the morphing of a man into a spirit. My role is that of a man who transforms into a ghost during a certain time of the day. I am glad to be a part of the Balaji Telefilms team yet again. The show is inspired by the 90's film Junoon. In the movie, Rahul Roy transforms from a human to a tiger.
The name game
The show is being shot at Naya Gaon (Mumbai suburb). The serial was first titled Trum Rakshash. Then it was suggested that it should be called Kayamat Ki Raat, and finally, they settled for Shaitaan. Till l we come up with something else, ( you never know) I am locking Shaitaan. My co-actors include Vivek Dahiya and Karishma Tanna.
Challenging roles
I have always tried to give my best to all the roles that I play. I did a negative role as Dushasana in Mahabharat and now again my role has a lot of aggression and dark aspects. If playing Dushashan had been challenging, this one is going to be a step ahead of a demanding assignment. Here I will need to balance between being a human and being a ghost. When I met Ekta Kapoor she explained to me that in this role I will have to keep a balance between being calm and being extremely aggressive.
Preparing for the role
I am apprehensive about watching any movie or a TV show that has a similar story. The idea is to carry out an original act, something that has emerged from my imagination. While the script has everything that an actor can ask for, there are a few things that I want to add to the character. I have recently read many books on ghosts and I keep imagining as to what I can do to improvise and add more value to my role.
Exaggerated make- up
I have put on an exaggerated make- up in Hanuman but this one is totally different. Now when I have to transform into a scary ghost there is obviously a need for more makeup. And you will be shocked to hear that the makeup takes a minimum of 3 hours and lasts only for 2 hours. This again is a big challenge for the production team and for all the actors involved in the scene. We have to shoot quickly and also give fewer re-takes. The transformation after the make-up is such that I am sure my daughter will get scared if she sees me wearing it.
Loving Variety
I am loving the fact that there is a variety in the kind of roles that I am playing on TV. Owing to my body I might not be able to do a few roles but on the positive side, I think people offer me roles based on my acting and of course, my body. God has been kind to me in every way and I hope to entertain people by doing different roles.