Jack Reacher 2 movie review: Tom Cruise is way past his sell-by date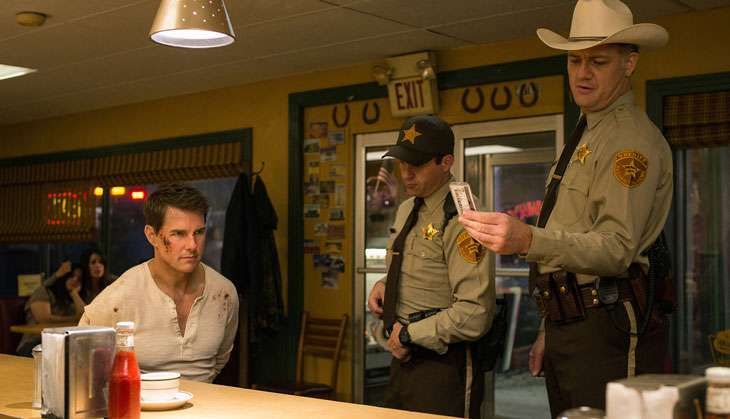 It's slightly hard to swallow Tom Cruise as super soldier Jack Reacher. It could have worked a decade ago, but in 2016, there are replacements aplenty - just throw in Tom Hardy and the movie would work as the true action flick it's supposed to be. He's got the badass demeanour that the role needs, while Cruise's efforts to be the rough and tough fella never quite hit the mark - as they never did with his good tough guy Ethan Hunt in the Mission Impossible franchise.
Jack Reacher: Never Go Back is also a family movie with the same old formula of 'protect the daughter' seen in many movies, most notably Liam Neeson's Taken.
All this doesn't mean that Jack Reacher is all that terrible. The sequel, in a year of abysmal sequels, isn't necessarily exciting, but it does have its moments. Reacher, the infamous ex-military cop who becomes a drifter/judge/jury/warden of sorts is pulled back into the game when his replacement, Major Susan Turner (Cobie Smulders), gets arrested on charges of espionage.
Before I forget, one of Reacher's supposed powers is the ability to
(a) predict when a phone will ring
(b) what the caller will have to say, and
(c) when all hell will break loose.
That's not a spoiler - it's all in the trailer folks.
A red alert is issued for Reacher as well - he's wanted for a 16-year-old murder and for knocking up a waitress who hit him with a paternity suit.
Reacher naturally breaks Turner out of prison so that they can gather the information required to nail the corrupt system that's gotten them into this mess in the first place. This sets of a series of narrow escapes, where he and Turner end up showing off their running skills - which for 53-year-old Cruise, looks no harder than just a walk in the park. They then rescue a dishevelled teen who may or may not be his long-lost daughter (Danika Yarosh).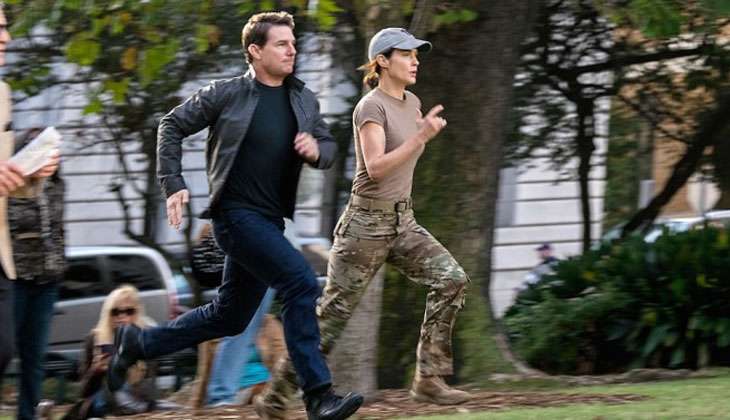 Edward Zwick, who worked with Cruise on 2003's The Last Samurai, takes over from Christopher McQuarrie in the director's chair, and he pulls out all the stops when it comes to the gunfights and chase sequences. It's good action, especially the climactic battle during a New Orleans Halloween parade.
Smulders has grown into quite a convincing action star - this role is probably what she had in mind when she signed up to play super spy Maria Hill for Marvel. There's one sequence where she even gets to question the slightly sexist attitude of Reacher and the army - a weirdly well-timed gender commentary in 2016.
One of the more interesting things to watch out for is how uncannily Yarosh's Samantha sounds like Anna Paquin.
Hard times
There are so many Jack Reacher stories, thanks to the writings of Lee Child, that Cruise could push out a dozen more movies without missing a beat. However, Cruise is 53, so his ass-whooping days look limited, even though he's already signed up for a sixth Mission Impossible movie.
So even though Cruise never exactly disappoints and is ridiculously watchable, could we get some sweet Tom Hardy action in the next movie please?
The verdict
While it's not a complete downgrade from the first, it's a step back. Also, nothing about it that makes it a necessary theatre watch, so save your money and wait for it to hit your TV screens.
RATING: 2.5 out of 5